Activision presents an extensive gameplay trailer of the playable version of Tawna along with its new mechanics; demo available for digital reservations.
Crash Bandicoot 4: It's About Time presents a new and extensive gameplay trailer starring Tawna, a character who will also be playable in this new installment while introducing a handful of new mechanics. This was presented by Activision and Toys for Bob, developers who actively participate in the comments of this new video clip. In addition, the date of a demo has been confirmed that will be available only to those who reserve the title in digital format.
Demo available on September 16
Thus, the creators of this new installment of the famous marsupial have shared a new gameplay trailer with comments through the official PlayStation channel and in which we can see Crash's girlfriend in full action, showing that she is not the classic damsel in distress . So much so, that this new Tawna is an alternate version that comes from a world where she is the heroine.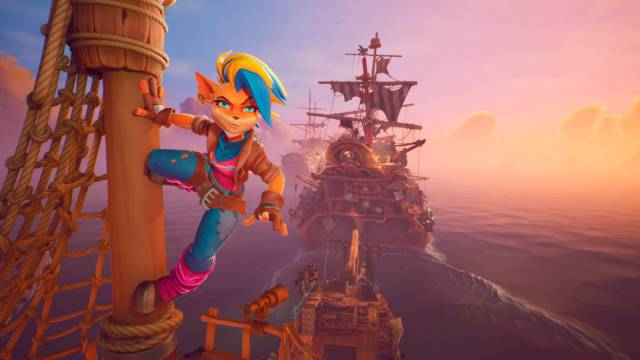 Thus, this new Tawna shows off skills never seen before, in addition to wearing a much more aggressive appearance that reveals her status as an expert adventurer; Tawna moves at high speeds, in addition to attacking and breaking boxes from a distance with a new hook that he will equip at all times. Tawna's repertoire of punches is completed with an extensive collection of spinning kicks along with acrobatic jumps to reach distant points and dodge her enemies.
Beyond this new advance starring Tawna, the availability date of the Crash Bandicoot 4 demo has also been confirmed, which will arrive on PS4 and Xbox One on September 16, yes, only for those who reserve the game in digital format, with access to two levels in which to control both Crash and Neo Cortex.
Crash Bandicoot 4: It's About Time is coming to PS4 and Xbox One on October 2, 2020.