Fordzilla is the new Ford E-sports team. The incursion of the car brand to electronic sports begins with the Gamescom 2019.
Last Tuesday, August 20, a new edition of the Gamescom opened its doors. The most important videogame event in Europe arrives once again in the city of Cologne to show us all the news of leisure and electronic entertainment that will come in the coming months. Kilometer pavilions where, apart from stands such as those of Cyberpunk 2079 or Death Stranding (of obligatory presence in the fair), we were with real surprises. Among these many surprises, we focus on talking about one that has to do with driving and E-sports.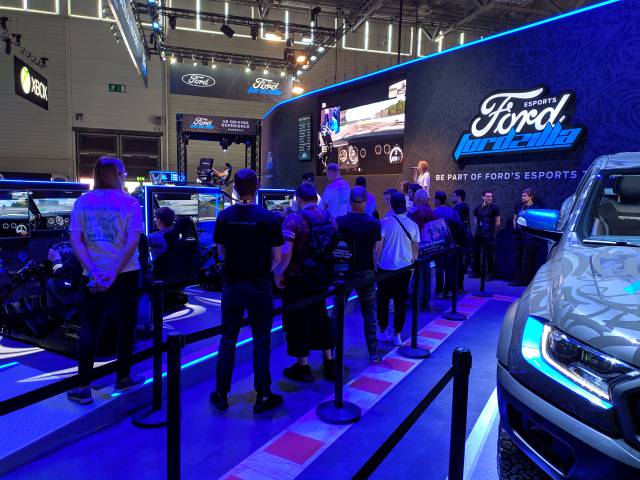 And is that Ford, reputed car brand, took advantage of the German video game fair to present to the world its new proposal: Ford E-sports Fordzilla. It is not the first time that a company away from the world of electronic leisure becomes part of it with a competitive proposal. Movistar or Vodafone are just some of the many examples. However, what Ford shows us at its stand (as well as what it showed the day before in a closed-door presentation) is something that has the attention of any four-wheelie fan.
All about the new Ford E-sport team
Ford proposes an internationally competitive electronic driving environment with Fordzilla. Through different countries – among which are Germany, France, Italy, the United Kingdom and Spain – its first phase will consist of recruiting the different players for their teams. Once the different events have been held and the groups settled, Ford will organize a league at the continental level, which will later be accompanied by a championship that will decide who is the best digital driver of the old continent.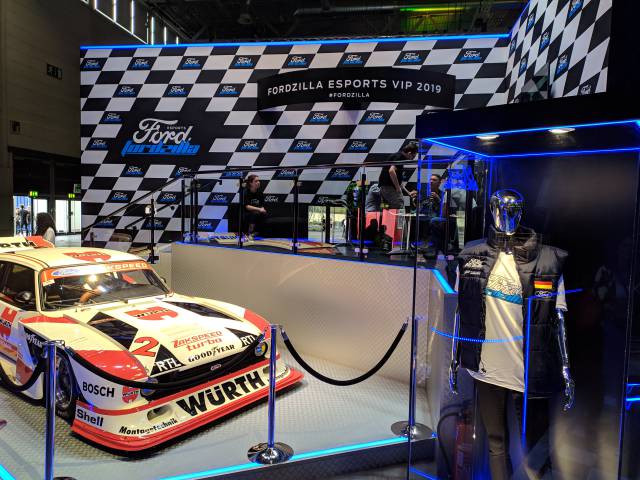 This formula (which Mercedes-Benz had already practiced to a certain extent becoming a shareholder of SK Gaming) seeks to incur the new generations, which have grown with the language of the video game as communicated by its main leaders. Due to the importance of entertainment and electronic sports, Ford sees it as an opportunity to demonstrate its commitment to the development of the world and its society, and also demonstrate its worth in the electronic leisure environment.
In one way or another, the company has always been indirectly related to the world of videogames. An example of this are its hundreds of cars that have left, and will continue to leave, in the great driving titles (Forza Horizon, Gran Turismo, NFS, Project Cars, …). In addition, Ford has been the first car company to have a stand at the fair. Now, its link will be even greater with this new branch of electronic competition, which will be developed in Forza Motorsport 7, as well as the most likely foray into other upcoming driving titles.
Act of presence in Gamescom 2019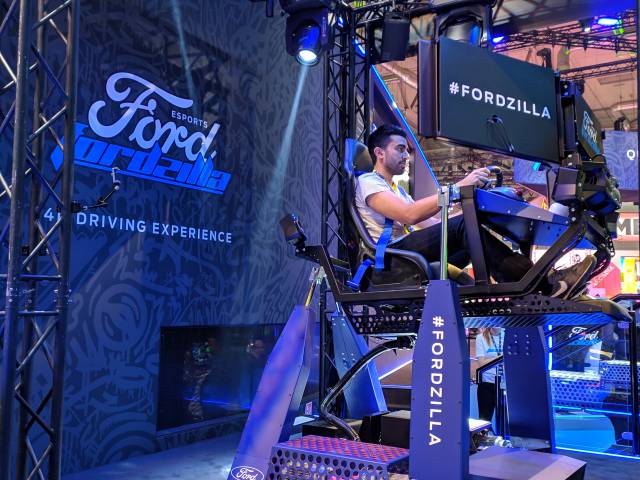 Apart from this information, Ford began his "recruitment" in his Gamescom Stand; where apart from several booths to play Forza Motorsport 7 in front of a scout, it had a 4d simulator, as well as a few mythical recreational and a prominent and portentous Ford Ranger Raptor. A brand committed to the world of videogames that seeks to make a name for itself with Fordzilla, Ford's new E-sports team.