Save the world mode will continue to be a premium experience and will come with bonuses for paid founders.
The Fortnite team has made an update on the state of development of Save the World, the PVE mode of the game from Epic Games, which is approaching the third anniversary with several new features. Finally, this game modality will remain paid, so it will not come out of the premium character that the company gives it: "It will not be a free content", as it happens with the Battle Royale. Saving the World comes out of its early access version and from now on the new content will slow down after the official launch, although there will still be news.
Epic Games has wanted to share "the course of our development plans" on this modality, which has been evolving and which, since its early access, has added a large collection of heroes and unique schemes, revised interface, weapon recombobulation system, an experience climatic narrative and other elements that have shaped this PVE. The early access legacy tag has been removed from both Battle Royale and Creative mode.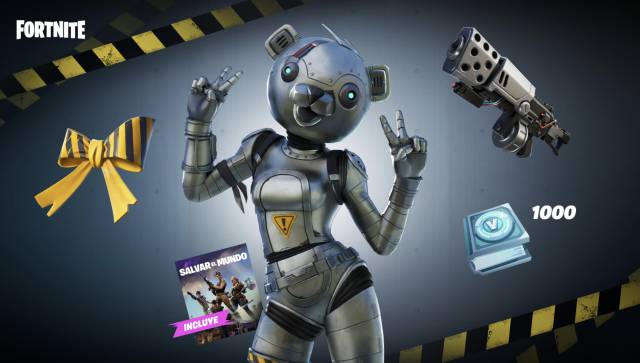 One of the future changes is that paid founders will have their Founder Packs upgraded to the next level and have the rewards included in the enhanced pack unlocked for free. In addition, owners of the Ultimate Edition will receive a Metal Gear Leader Pack and 800 paVos. Also, Saving the World will not be compatible with upcoming Battle Royale cosmetic purchases.
The new adventures
One of the novelties of the mode is the arrival of Adventures, a raid that will last the entire season, with unique and new modifiers to face. Each season includes a new progression path of season levels to climb. Adventures challenges will bring experience and will have an impact on the level of difficulty, the weapons we will find and the rewards.
The novelty of the Adventures system will cause the annual seasonal program to be changed with all kinds of narrations and events existing in the game, such as Frostnite and Dungeons, which will continue in season rotation in Save the World and separate from the Battle Royale. Starting next Thursday, new packs to save the world will also be introduced: the Metal Team Leader pack introduces a new hero, the Papa Bear weapon scheme, the backpacking accessory Lasso Alert, the metal team leader challenges and access to Save the world, all for € 19.99. These exclusive challenges allow you to earn up to 1000 paVos, 500 X-ray tickets and a legendary Troll Stash Flame.
Source | Epic Games