We tell you everything we know about the Fortnite Summer Dip event. We are facing the summer event of Season 3 of Fortnite Chapter 2.
Summer Dip event kicks off in Fortnite. This has been announced by Epic Games through a publication on its official blog. We tell you what this summer event of Season 3 of the Fortnite Battle Pass Chapter 2 consists of:
Fortnite: this is the Summer Dip event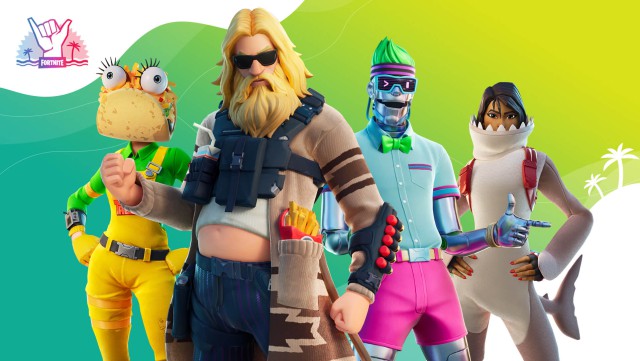 Fortnite receives new skins for the summer
On Tuesday June 30, 2020 the Summer Dip event started, as published by Epic Games in a post on the official Fortnite blog. As we can read, from this day until the end of Season 3 of the Battle Pass, there will be classic MTL rotations (limited time modes), whose selection will also include some new ones, created for the occasion.
Throughout the Summer Dip, enjoy a rotation of MTL like Fog of War (formerly known as Stealth Silencers), Short Distances, Return of the Camera, Grab that! And more. You can also check out that these classic MTLs are fresher thanks to the summer dip, since we have included new features. ", they add.
Again, according to Epic Games, "There will be new MTLs in a future update that will include new versions of Operation: K.O., a fishing royale, and a set of enhancements obtained with eliminations." We will be aware of any news in this regard to inform you with the maximum possible rigor.
According to the video game, Season 3 of the Fortnite Battle Pass Chapter 2 will end on August 27, 2020. However, this date does not fit the twelve weeks that we know that, at least, there will be challenges, so We should expect this season to end in September and even October if there are extensions of it. These limited-time game modes will remain active and rotating until the end of the third season of Fortnite Chapter 2.
Sources: Epic Games, own elaboration