It adds to the soundtrack, art book, wallpapers and more.
Cybeprunk 2077 has just announced through their social networks that all versions of the game add a digital comic as an extra when buying it. This means that in addition to the additions of the soundtrack, an art book, the guide book (a supplement that is used as a complement to role-playing games with optional rules, settings and more); and wallpapers, we will also have access to the comic in digital format under the name of Cyberpunk 2077: Your Voice. It is important to remember that all this content is in digital format and that together with this a map of Night City, postcards of the city and a World Compendium on the universe will be published.
Just last week it was announced that CD Projekt RED and Dark Horse Comics had agreed to launch an official comic series of the game, under the work of Culle Bunn and Miguel Valderrama, with Nadia as the protagonist and as the sole survivor of a mission in the company Trauma Team International. In principle, it has not been confirmed that the digital comic is based on this installment, which will go to 32 pages at $ 3.99.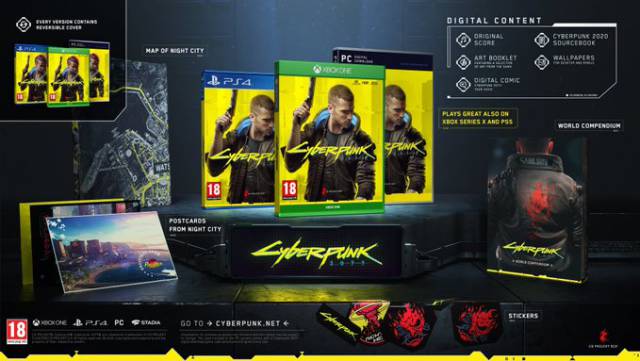 Finally scheduled for November 19
Cyberpunk 2077, initially scheduled for the first half of this year, delayed to September and now finally set for November 19, somewhat later than planned for PS4, Xbox One, PC, and then Stadia. The game is preparing its assault on PS5 and Xbox Series X this Christmas with different improvements, and as you know, on June 25 we published our impressions after testing it for more than four hours, accompanied in addition to a video impressions with gameplay of everything what we could see in our first approach to Night City after having seen, but not played, the game in the last two E3. The title is one of the most anticipated of the year.
Source | Cyberpunk 2077