The popular online mobile shooter presents a special event with the famous television series; get new looks and more. New trailer.
Garena Free Fire, the popular online multiplayer shooter for mobiles, has presented a new event together with the famous Netflix television series La Casa de Papel, available from September 6. This has been presented by those in charge through a new trailer that you can see heading this news and in which all the news at the level of missions, new appearances or skins and much more are presented.
Bermuda Plan available from the 20th
Thus, fans of both franchises will be able to enjoy the new content of this new crossover, all to "know the teacher's latest plan. Whether in the initial lobby, on the plane or when parachuting, the theme of La Casa de Papel will accompany them at every step ". Thus, on September 13, the Ticket Printing event is enabled, in which players will have to print tickets against the clock to win exclusive rewards until the 22nd of the same month.
On the other hand, this event will offer new skins based on the series, such as the classic red jumpsuit from the Netflix original series, as well as two exclusive skins inspired by Free Fire's collaboration with La Casa de Papel: Plan Bermuda Shinobi and Kunoichi, and the Bermuda Street Plan.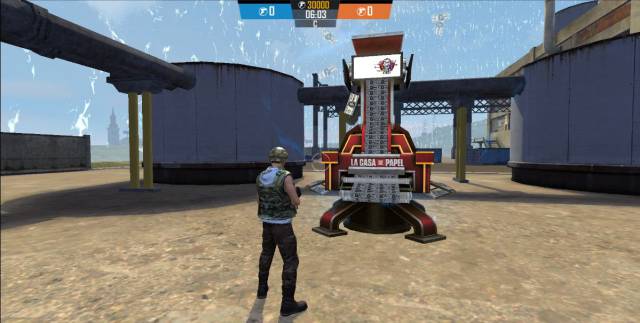 In addition, on the 20th the Bermuda Plan kicks off, an event available only for a limited time in which two teams of four players each face off in a race against time to print a certain number of tickets through printers scattered around the map. Once they reach a location, they will have to defend it from the rival team that will try to steal the money and take control of that printer.
Its managers invite players to visit the official Free Fire profile on Facebook to find out all the details of this new event available only for a limited time, as well as participate in an interactive video in which to choose your own adventure.