The legendary Gustavo Fring, who also appears in Better Call Saul, participates in an unannounced video game about which he cannot say anything.
The pools have already started. Many are the players who wonder what new video game Giancarlo Esposito will participate in, an actor well known for his role as Gustavo Fring in Breaking Bad and Better Call Saul. In an interview with Collider, he commented that the video game in which he has participated "is going to be huge", although he cannot comment on anything else. Despite the fact that rumors have started to circulate (Gamereactor claims that he is the villain of Far Cry 6), to date nothing has been officially confirmed.
Despite the fact that the role that catapulted him to fame was that of Gustavo Fring, Esposito has been the villain of one of the revelation series of the year, The Mandalorian. After the events narrated in Star Wars Episode VI, Return of the Jedi, the Galactic Empire has fallen. That does not mean that the old power structures have completely disappeared after the New Republic was established. The actor plays Moff Gideon, an unscrupulous man who puts Mando and his peers in a dire situation.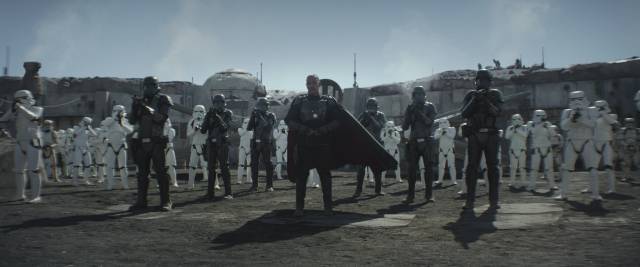 The Mandalorian.
Announcements throughout the summer: alternatives to E3
With the cancellation of E3 2020 due to the coronavirus, all video game announcements have been disseminated in different side events. In addition to the digital versions of Gamescom and the Tokyo Game Show, IGN has organized its own program and Geoff Keighley will continue announcing news throughout the month of July.
Nor will Ubisoft be missing, which will have Assassin's Creed Valhalla as a main dish, although we will surely see the odd surprise. Watch Dogs Legion, delayed at the same time as Gods and Monsters and Rainbow Six Quarantine, are some of the titles already announced, not to mention Beyond Good & Evil 2.