Ubisoft Montreal releases the Hyper Scape Open beta, available to all PC gamers right now. Confirmed content.
Ubisoft Forward has let us know what the next step is for Hyper Scape. The new Battle Royale FPS from Ubisoft Montreal will return to our screens from this precise moment until a date that has not transpired. After a successful Technical Test, the title is opened to the public through its Open Beta.
How to download the open beta of Hyper Scape
If you have a Uplay account, you can download the Open Beta and access part of the final Hyper Scape experience. It will only be available on PC, although the title will arrive soon on PS4 and Xbox One. These first measures are necessary to shore up what works and correct the problems derived from a project in full swing.
The available content is extended regarding the Technical Test. Players will be able to access four game modes: Crown Rush Squad (three players maximum per patrol), Crown Rush Solo, Hack Runner and Turbo Mode. On the other hand, they will have the Harpy, an unprecedented weapon so far, in addition to a new hack: shockwave.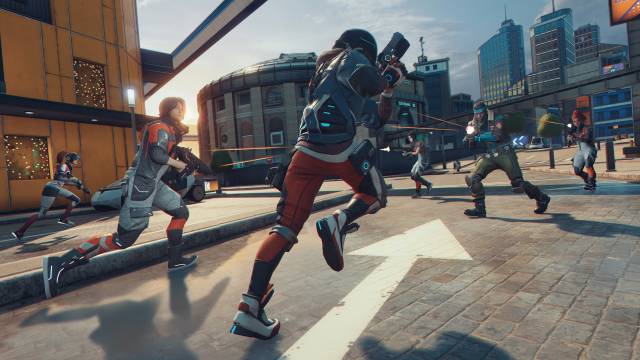 Hyper Scape Free Battle Pass Content
A free battle pass of up to 30 levels will be available and the ingame store will be enabled for the first time. Remember that the advances you make in the progress of the battle pass will be saved in your account, so you will not lose them in the face of version 1.0.
Since the arrival of the Open Beta, you will be able to improve your level of the battle pass simply by watching broadcasts of your favorite streamers on Twitch. Hosts will be able to invite viewers to patrol directly from their channel, so the interaction is done instantly. You can find out all the details on how to link your Uplay account to Twitch at this link.
At FreeGameTips we have already gone through it. "It is not just any battle royale," commented Alejandro Castillo. "Bet on something different in an overcrowded field of proposals cut by the same pattern. It is really different, and from Ubisoft Montreal they know that this is the key to be able to gain a foothold ", he concluded.
Source | Hyper Scape press release