We remember the Rare videogames catalog under the Microsoft umbrella, a relationship that has not always been as fruitful as expected.
The relationship between Microsoft and Rare, or rather, the fans of the studio and the North American company, has never been easy, and it is that they have always had the feeling that the British team has been wasted. Once synonymous with excellence, Rare earned a well-deserved prestige in the 90s thanks to platform classics such as the Donkey Kong Country franchise or Banjo-Kazooie, but demonstrating an unusual versatility in other genres such as shooter (Goldeneye 007, Perfect Dark), beat em up (Battletoads) or even fighting games, such as Killer Instinct. It gave the feeling, surely correct, that there was nothing that Rare could not do, and also in an excellent way.
However, at the end of the same decade, the studio based in the English city of Leicestershire needed to be under the umbrella of a large publisher, due to the unstoppable increase in the production costs of a video game, a situation that, paradoxically, Nintendo he didn't want to know anything. In that circumstance Microsoft appeared, and in a year 2002 in which it released its first video game console, Xbox, it was done with a team that should be the brand's standard, and provide this piece of gaming hardware of sufficient quality as to eat ground to the then omnipotent PlayStation 2.
A poorly prolific first stage
The lifespan of the original Xbox wasn't exactly long, so Rare also didn't even have time to create a sizable catalog around it. Although it would be another his most famous game for this console, the first was Grabbed by the Ghoulies, a 3D adventure with an extraordinarily diverse reception, obtaining notes in the specialized press that ranged from 90 to 16 on the Gamenow portal, which spoke of he as "a repetitive nap that cannot be decided if it is for children or for adults). Obviously, his average in Metacritic suffered this mixture, staying in an intermediate 66 that obviously was very far from the bar set by Rare. Fortunately, it would take them little time to make up for one of their most memorable games as part of Microsoft Game Studios.
We are talking about Conker: Live & Reloaded, a continuation of Conker's Bad Fur Day, which appeared on Nintendo 64 in 2001. Despite the appearance of its protagonist, very much in keeping with a few years when pets were back in fashion, it was not about a far less familiar game, but rather the opposite. In fact, the subtitle started out as Live & Uncut, but in the end it did suffer cuts, with Rare applying a self-censorship that, nevertheless, did not take it away from being a game with a very thugish sense of humor, perhaps not as much as the first installment. , but it is enough to qualify as "for adults". Without being a great game unanimously, it was able to touch the remarkable in general, and what is almost more important, win the hearts of fans of the Xbox brand, who even today, ask Microsoft to rescue this longed for character.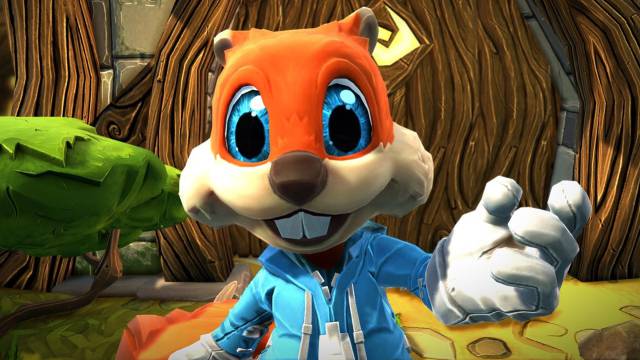 The second generation of Microsoft: leadership begins with Rare
After a generation that made the PlayStation 2 the best-selling console of all time, Sony did the least advisable, which is to rest on its laurels to the point of probably not even considering Microsoft as a competitor that should even make it tremble. . Crass mistake, and it is that the Redmond company took advantage of that relaxation to launch its new console a year earlier, arriving Xbox 360 in 2005 and PlayStation 3 in 2006, being decisive months in which the console was made with a catalog to have consider. Although the great exclusives made themselves wait (Gears of War in 2006, Halo 3 in 2010), Xbox 360 had a more than attractive catalog during that first period, to which Rare contributed greatly thanks to two games such as Perfect Dark Zero and Kameo: Elements of Power.
Although Joanna Dark's new adventure was not considered an instant classic as it was the original, the reality is that it was a completely solvent game, with a more than remarkable 81 in Metacritic, an individual campaign of considerable duration and a multiplayer for up to 32 players. In short, a sequel that honored its predecessor, and that despite being a fantastic game, that was not an obstacle for Rare to also be able to develop and launch the same year the peculiar Kameo: Elements of Power, a original 3D adventure starring an elf that was part of the console's launch catalog. Despite also having mixed reviews, it is practically considered a cult game, and one of the most peculiar by the studio.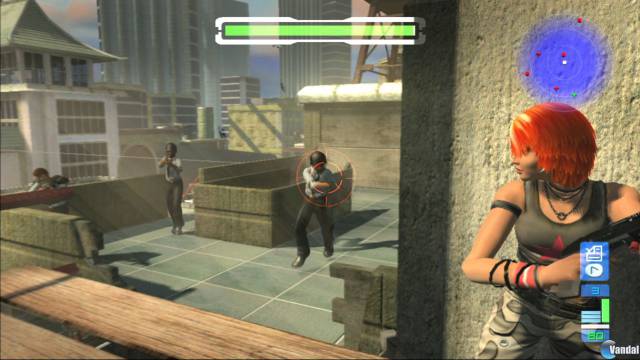 Far from taking a break, a few months later and already in 2006, Rare would launch another much-loved game such as Viva Piñata, a first-person garden simulator that was a precursor to many of those who succeed today, although with a greater emphasis on history. As its name suggests, as we met goals, our garden was populated with black and white piñatas, moving on to others in full color and which greatly adorned our creation if we achieved more advanced goals. He had more than considerable success that even led him to have a sequel with Viva Piñata: Trouble in Paradise, with more piñatas and a new cooperative mode.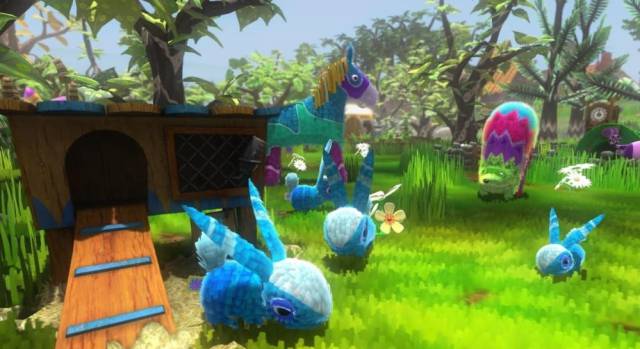 Two years later, Rare would return to one of its star franchises with Banjo-Kazooie: Potholes and Cachivaches, a new installment that revolved around, as its name suggests, vehicle construction and repair. Although it was not a critically acclaimed game, it did get the honor of being included in the book 1001 video games that you have to play before you die. After this, Microsoft decided to order Rare its own "Wii Sports", the game that sold the new technology in which the company had spent years investing and working and that was supposed to be a revolution. Thus, as we could see, neither Kinect Sports nor Kinect Sports: Chapter Two were able to equate even to the Nintendo phenomenon, being just the beginning of a story that was clearly not going to have the best possible ending.
The pirates brought a ray of hope
After collaborating in the development of the fantastic Killer Instinct of 2013 – mainly by Double Helix and Iron Galaxy), and far from giving up, in Rare they still had to develop Kinect Sports Rivals, with the confidence that the new console from Microsoft, Xbox One, was able to exploit all the potential that Kinect presumably had. Not only was this not the case, but it is the lowest-rated game in the Rare "trilogy" under this license, which led to a four-year hiatus in the studio in which they only released Rare Replay, one more than Recommended compilation with no less than 30 games among the best of the British study, although unfortunately Goldeneye 007 and, for obvious reasons, Donkey Kong Country are missing.
We had to wait until 2018 to see how, despite a complicated start, Rare returned by himself, since Sea of ​​Thieves was probably the most ambitious game in the studio in a long time, being a massive, cooperative and competitive multiplayer, with the pirate theme as the central axis and with a visual and artistic aspect with a lot of personality. As usual in the genre, he suffered the difficulties of a launch, such as a certain lack of content, but far from abandoning it and showing that it was a firm commitment, Rare did not stop developing frequent updates full of activities and improvements that have made it turned into a game with a large base of players –something to which its inclusion in Xbox Game Pass and its arrival on Steam helps–, but which also performs well in terms of views on streaming platforms. Without a doubt, and there are many, one of the great stories of overcoming this generation, in terms of games with difficult beginnings that manage to succeed not without effort and good decisions through.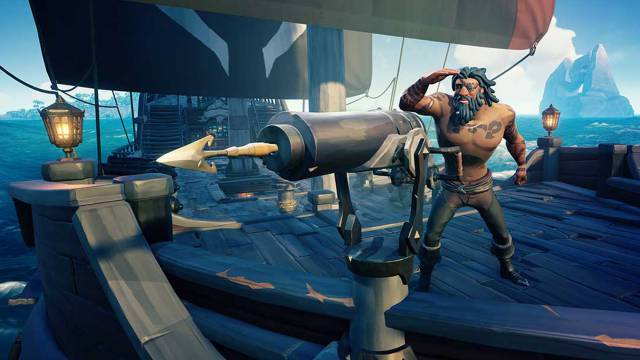 And finally we have to talk about the future, which is called Everwild, which we could enjoy in the past Xbox Games Showcase. It is an adventure of precious aesthetics that will undoubtedly be one of the emblems of the next Microsoft console, Xbox Series X, in addition to being available for launch, as is usually the case in the case of Xbox exclusives, on Xbox Game Pass. There is no doubt that, at least if we stick to the fantastic aspect that it is taking, which is the consecration of Rare as, this time, one of the stars of Xbox Game Studios.