It is called the Tomb Raider: Definitive Survivor Trilogy and is due out this month. It is the first time that the three deliveries have been brought together as part of a pack.
History repeats itself. After anticipating re-releases such as Bayonetta & Vanquish 10th Anniversary Bundle or Mafia: Definitive Edition —among many others—, Microsoft's digital store tells us again about the imminent arrival of a compilation with the last three main Tomb Raider installments. The name of the pack is Definitive Survivor Trilogy and includes Tomb Raider (2013), Rise of the Tomb Raider (2015) and Shadow of the Tomb Raider (2018), in addition to their respective DLC. All of them are already available on PC, PS4 and One, but they have never been released together nor do they have native versions on PS5 and Xbox Series. His arrival is scheduled for March 18.
A new era for Lara Croft
Precisely this year marks the 25th anniversary of the saga, so the compilation offers both a good opportunity to make the leap to the new consoles and to commemorate such an event. Created by Crystal Dinamics, this trilogy was a small break from Core Design's classic Tomb Raider, although the reboot allowed Lara Croft to become better known in her first steps as a treasure hunter. It was an era marked by an increase in the rhythm and importance of the set pieces, inviting some comparisons with Uncharted, but carving out its own identity and recovering more spotlights for the franchise after several years in the shadows.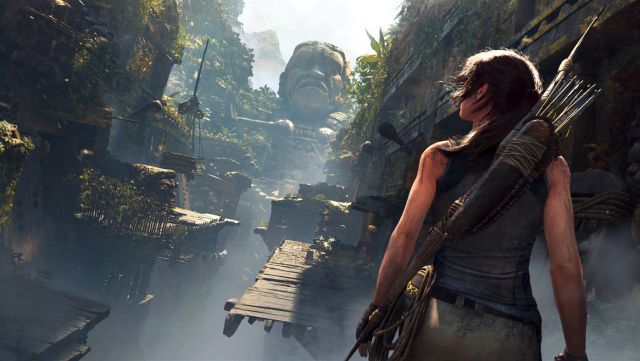 With the trilogy completed, it seemed like a simple matter of time before Square Enix put together a pack, especially as the next generation approached. Already last year its existence was rumored, although it was not until today that we finally had the confirmation and even the date. It remains to be seen, yes, to what extent PS5 and Series take advantage of the games, although it is to be expected that they will receive a corresponding optimization work considering that the first installment already benefited from 60 fps when making the leap from PS3 to PS4, while the Pro and X models have also offered 4K resolutions (at 30fps) in subsequent releases.