Tetsuya Nomura is immersed in the next iteration of the series, scheduled for release sometime in 2022, on the 20th anniversary.
The next installment in the Kingdom Hearts saga is already underway. Tetsuya Nomura, series director at Square Enix, has confirmed in an interview published in the latest issue of Famitsu that they are working on the next iteration of the popular license with the goal of it going on sale in 2022, when it will be produced. 20th anniversary of Sora's adventures.
"The Kingdom Hearts team has already started with something new," he says in the magazine, explicitly citing the year 2022 as the goal to coincide with the 20th anniversary of the saga. No details have come out about whether or not it has to do with the main canon, whether it will continue the events narrated in Kingdom Hearts 3 or whether, on the contrary, it will delve into the background of the story in some way, as spin deliveries have traditionally done. off. Only it will be "a surprise." As early as March, we learned that your team was working on two new projects.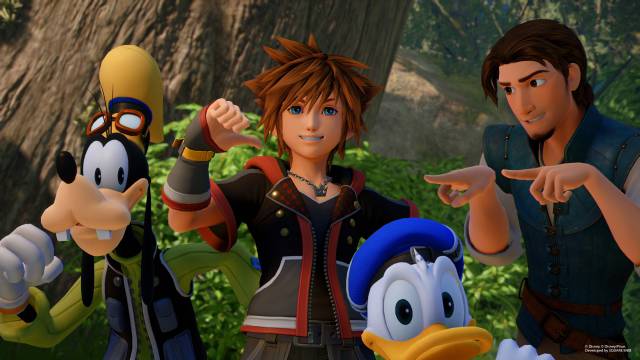 Kingdom Hearts III | Square enix
Kingdom Hearts: Melody of Memories and beyond: immediate future
The success of Kingdom Hearts 3, which sold more than 5 million units in its first weeks on sale and became the best-selling of the series, left the doors open to more. The upcoming upcoming music game related to the series, Kingdom Hearts: Melody of Memories, will be released this November for PS4, Xbox One and Nintendo Switch with some nuances and sub-stories that will help fans better understand the complex storyline recently narrated.
Despite the community's insistence on an eventual adaptation of the Kingdom Hearts 1.5 and 2.5 collections to Nintendo Switch, the only current platform of a hybrid nature, Nomura himself acknowledged in the same interview that the launch of the first works of the saga have not reached the Nintendo machine due to "technical difficulties".