The month of July arrives with new raids and a rotation where the legendary ones from the region of Thessaly continue to take center stage. Updated list.
Pokémon GO faces one of the most interesting months of July in its history. With four years of life and a large number of activities prepared to celebrate that anniversary, the phenomenon of Niantic on iOS and Android has applied its corresponding rotation of leaders of incursion for this month of July; so we are going to check out all the raid bosses in levels 1 to 5 currently.
Before we begin, we remind you that we have already published our calendar of events, challenges and new Legendaries for Pokémon GO this July; In addition, Professor Willow has warned of the arrival of some strange pieces of paper where Team GO Rocket is seen perched on a balloon, which may anticipate news for the game. Finally, if you plan to walk a lot this July, here we leave all the creatures that we can get from the 2, 5, 7 and 10 km Eggs.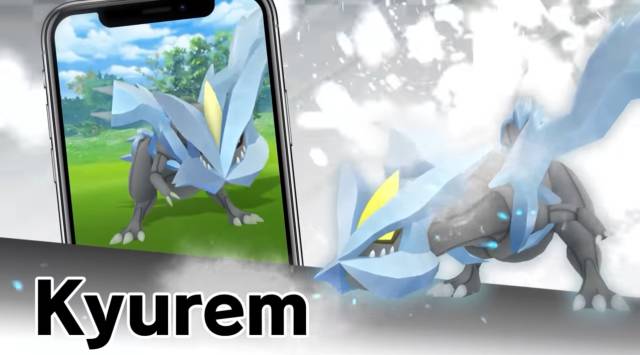 As always, we indicate with an asterisk (*) those Pokémon that we can find in shiny / variocolor form, although the probability is rather low. In levels 4 and 5 of the raids we recommend not to go with less than three or four people; especially in the 5-star ones, where a quintet is a way of guaranteeing that we will finish the combat before the time ends.
To play raids from home we can make use of the remote Raid Passes.
Raid bosses for July 2020 – Pokémon GO
Level 1
Timburr * [699 – 751 PC]
Swebble * [650 – 699 PC]
Klink * [502 – 546 PC]
Venonat * [528 – 573 PC]
Anorith * [817 – 874 PC]
Level 2
Skorupi * [531 – 576 PC]
Mawile * [877 – 934 PC]
Alola Exeggutor * [1643 – 1722 PC]
Yanma * [785 – 840 PC]
Level 3
Shuckle * [189 – 231 PC]
Masquerain [1230 – 1297 PC]
Scyther * [1472 – 1546 PC]
Alola Raichu * [1238 – 1306 PC]
Level 4
Absol * [1370 – 1443 PC]
Forretress [1236 – 1304 PC]
Alola Marowak * [938 – 1048 PC]
Pinsir * [1613 – 1690 PC]
Level 5
Zekrom [2217 – 2307 PC] (guide to defeat him here)
Kyrurem (from July 7; we will have a corresponding guide)