We review the three phases of the challenge before the Pokémon GO Fest in its first week, which allows us to capture a Flying Pikachu.
Summer has kicked off in Pokémon GO, culminating in the digital Pokémon GO Fest – tickets are now available – for the first time ever. Aside from the activities scheduled for the game's fourth anniversary, Niantic is heating up the atmosphere with these three previous weeks as weekly challenges. This time, we go through all the tasks and rewards of the skill challenge, which is Week 1 and allows us to access Flying Pikachu for the first time.
If in Week 2 we will have the fighting challenge, in Week 3 it will be the skill-based challenge. Until then, we must focus on the former and make the most of this temporary event that will be available until Wednesday, July 8 at 10:00 p.m. local time. There is no time to lose!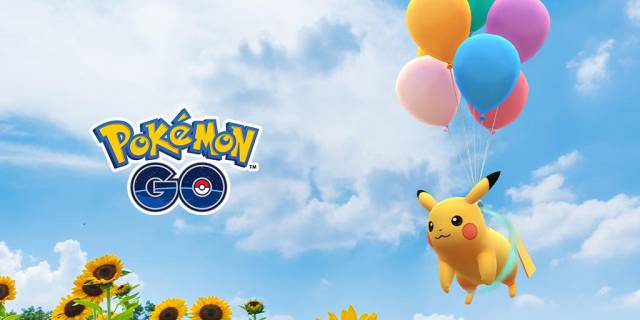 Pokémon GO Fest: Skill Challenge Tasks and Rewards
If all Pokemon GO Trainers from different teams side with us and complete the skill challenge, the following Pokemon will be added to Pokemon GO Fest 2020. Also, completing the temporary skill challenge gives us direct access to the elite skill challenge, which has more complex tasks.
One million Trainers of the Instinct Team: Chimecho
One Million Wisdom Team Trainers: Alomomola
One Million Team Value Trainers: Chansey
GO Fest Weekly Challenge: Skill (Part 1/3)
Catch 20 Pokémon – 100 Stardust
Make 5 good pitches – 10 Poké Ball
Use 5 Berries to help you catch 5 Pokémon – 5 Pinia Berries
Rewards: 100 XP, 1 Golden Raspberry Berry, 10 Super Ball
GO Fest Weekly Challenge: Skill (Part 2/3)
Catch 30 Pokémon – 300 Stardust
Do 10 Cool Throws – 10 Super Ball
Transfer 20 Pokémon – 20 Poké Ball
Rewards: encounter with Ducklett, 300 XP, 1 Silver Pinia Berry
GO Fest Weekly Challenge: Skill (Part 3/3)
Catch 50 Pokémon – 1000 Stardust
Make an excellent launch – 10 Ultra Ball
Catch 15 different Pokémon species – 20 Super Ball
Rewards: Encounter with Flying Pikachu, 1 Rare Candy, 1 Star Piece