We review all the possible methods to be attentive to any notice of new stock of PS5 in Spain. Channels, accounts, extensions.
You want a PS5 and either you couldn't get it after its launch last November, or you have a friend or acquaintance who wants to buy one and get into the new generation of Sony consoles. We are sorry to say that there is no magic wand; the supply of the console is currently well below demand, both in Spain and in the rest of the world. However, there are a number of accounts, tools and channels that can give us a hand to notify us at the minute, as soon as there is stock in a store again. That is what we are looking for with this article, give you a hand.
It may interest you | Where to buy PS5; TTDV, MediaMarkt, Fnac, Amazon, GAME, El Corte Inglés and more
Initial considerations: will there be PS5 stock in January? And in February or March?
At this point, it's easier to answer how to tell if there is stock than when the PS5 will be in stock. Although it may seem obvious, we begin with an explanation so that anyone interested understands how things work with the distribution of units in stores: not all stores receive PS5 units at the same time or in the same quantities.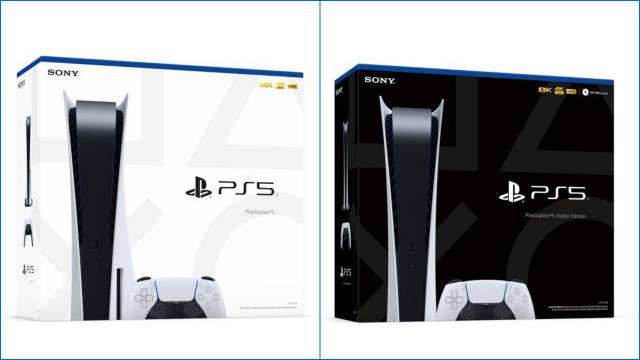 PS5 boxes. The model with a disk drive is white; the Digital Edition version is black.
Needless to say, throughout this article, we will only recommend channels, stores, and tools that we believe are reliable. According to sources consulted by FreeGameTips, stock of PlayStation 5 is not expected for this month of January, but for February "in small quantities". If there is any news in this regard, we will notify you. The normal flow of sales is estimated for this spring, mainly because the COVID-19 pandemic continues to hit not only in health, but also compromises international production and distribution cycles. Japanese companies have especially suffered from the pandemic in the industrial field.
PS5 stock in Spain: how can we know if there is or will be stock
Having said all the above, let's move on to the recommendations, which we are going to divide into three types and categories; each with its particularities. Choose the one (or those that) suit you best:
Twitter / Telegram channels that monitor stores.
Official Twitter accounts of specialized stores or department stores.
Monitoring tools via browser extensions.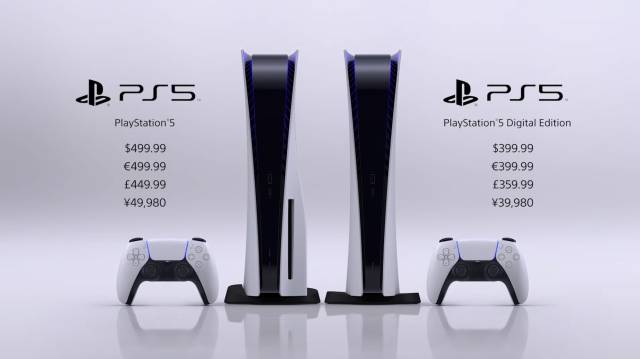 Twitter / Telegram channels that monitor stores
More and more accounts are using social networks to alert (almost literally) their followers to offers, bargains, new stock of out-of-stock products, etc. It is a totally recommendable method because they dedicate themselves to that; that is, when there is stock, they will know and communicate it.
It should be noted that these channels can use their own affiliate code, so that if you buy a product through a URL provided by these sites, they receive a financial commission. If so, this does not affect the buyer, the price of the product is the same; but it benefits financially the one who provides that information and benefits you, of course, that you have done with your game or console. As they say in Anglo-Saxon lands, a win-win. Recommended channels (FreeGameTips does not maintain any type of affiliation with these channels).


When you open a Telegram channel, it will invite you to use it via browser or app. You just have to join the conversation and activate notifications.
Games offers on Twitter and Telegram
Let's talk about video game deals on Twitter and Telegram
Offers X Games on Twitter and Telegram
Reconnected Offers on Telegram
How does it work? Very simple: you can follow them on their Twitter social network account, activate notifications or just go through their timeline from time to time. Similarly, in Telegram it is possible to activate offers (it operates as a kind of WhatsApp contact, with the exception that Telegram is more versatile in tools and facilitates the readability of links or offers with images).
Official Twitter channels of video game stores that sell PS5
Virtually all stores are interested in selling PS5, but not all tend to have units with the same frequency or in the same quantities. Next, we leave links to the product sheets of the websites that do not operate through social networks and those that do, where you can follow and click on the bell tab.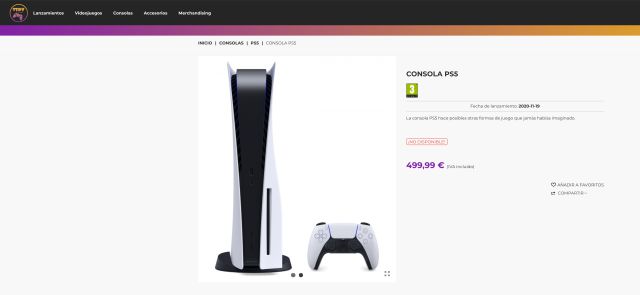 "Sold out", the final boss of the next gen.
PS5 and PS5 Digital Edition Product Sheet on Amazon (you can click Email Me) when in stock.
PS5 product sheet in El Corte Inglés
Your Videogame Store Twitter account (TTDV); PS5 tab on your website
PC Components Twitter account; PS5 tab on your website
GAME Twitter account; PS5 tab on your website; microsite to know news about the stock
Xtralife Twitter account; PS5 tab on your website
Fnac Gamers Twitter account
Media Markt Games Twitter account; PS5 tab on your website
Carrefour Gaming Twitter account
Worten's Twitter account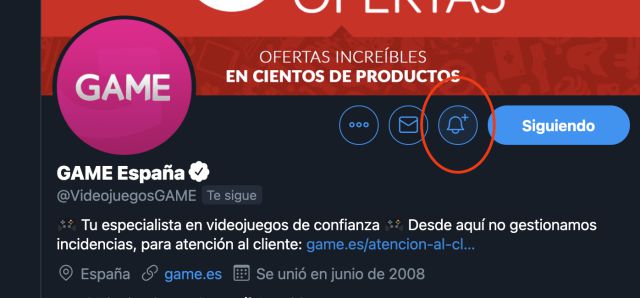 By clicking on the bell you will receive a message when they post new tweets. Some stores tweet many times a day. In GAME, the most recommended is its microsite.
Web monitoring tools
Currently, there are extensions in web browsers such as Google Chrome and Mozilla Firefox that monitor the Amazon portal to provide the best possible price for each product, compare the price with previous times or alert when the desired price is reached. CamelCamelCamel is a very well known one. It requires linking the account with that portal and it is free.
"The prices and availability of the products correspond to the date / time indicated and may be subject to change. The information on prices and availability applied will be the one indicated at the time of purchase on Amazon ", they indicate. Needless to say, like the accounts initially cited, CamelCamelCamel indicates on its website that they are Amazon Associate and receive a financial commission for purchases.
PS5 debuted in a big way in Spain: record for a home console PlayStation
"We want to thank all the players for making PS5 our biggest console launch ever," Sony said after the release of the console, which sold more than 43,000 PS5 units in Spain during its first week; of which 38,000 correspond to the model with a disc reader. Record for a domestic PlayStation console in our country. Until further notice, there will only be stock online, not in stores.
Sony's goal is for the transition to be fast, so they plan to distribute as many PS5s as possible this year 2021 and have many games in their first year. Notably, said by the Japanese firm, for this calendar we can expect works such as Horizon: Forbidden West, a new installment of God of War, Gran Turismo 7, Returnal or Ratchet & Clank: Rift Apart, among others.
You can check out all the PlayStation 5 launch games here.