Sony's next-gen console controller continues to give a buzz among studios.
PlayStation 5 is still surrounded by mysteries, but the characteristics of its new controller came to the fore almost from the beginning, when Sony began providing data on its next-generation system. The so-called DualSense, which makes use of haptic technology and incorporates adaptive triggers, promises a more sensory and touch-related experience. In that sense, those responsible for Tormented Souls, a horror game developed by Dual Effect, have declared that the technology of the renewed command will be transcendental for survival horror video games.
"I think DualSense will be very important for horror titles on PlayStation 5, as it will help increase the player's immersion in the experience," they say in an interview with Segment Next. "I can imagine a clear plastic artifact full of spiders that you will have to manipulate with your hands using the motion sensors on the joystick, while feeling all those spider legs running through the palm of your hand."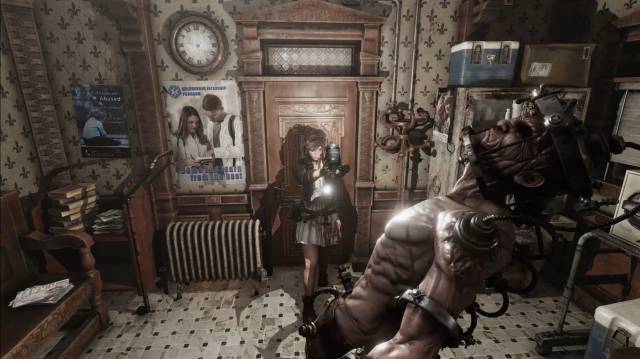 Tormented Souls.
A game inspired by Resident Evil
Tormented Souls is a video game inspired by survival horror classics such as Alone in the Dark or Resident Evil. The production, which is underway for PlayStation 4, Xbox One and Nintendo Switch, will come out sometime in 2021. The title looks realistic and puts us in the shoes of Caroline Walker, who investigates the strange disappearance of two twins in a gloomy mansion.
PlayStation 5 has set its launch date for the end of 2020, although when the console hits the market there will be no survival horror in its catalog (except last minute surprise). Resident Evil Village, which will also be available on Xbox Series X and PC, is one of the most promising video games of the genre for the new generation. On this occasion we will experience the conclusion of the events narrated in the seventh installment, where werewolves and all kinds of dangers in the form of creatures and experiments await us.
Source | Segment Next