The Japanese company makes a capital investment to acquire part of the shareholding of the North American giant. Long-term strategy.
Sony Interactive Entertainment has confirmed the completion of a $ 250 million investment in Epic Games. The move, according to Business Wire, will allow PlayStation to have a minority stake in the company's share assets, responsible for Fortnite and the graphics engine Unreal Engine, with the possible consequences regarding synergy agreements, sponsorships and use of brands are concerned.
In the absence of knowing the exact percentage of the participation and what exactly Sony has acquired pursuant to this activation, in no case will the PlayStation brand acquire the rights to the star video game from Epic; in fact, its independence as a third party video game is not compromised either, so nothing changes in that regard. What is clear is that the relationship between Sony and Epic Games is going through a state of grace. After the demo of Unreal Engine 5 under PS5 a few months ago, Asians managed to bring the name of that engine closer to their console, although it is not exclusive to it.

Unreal Engine 5 running on PlayStation 5
"We will be able to explore new opportunities for greater collaboration with Epic"
"Epic's powerful technology in areas like graphics puts them at the forefront of video game engine development with Unreal Engine as well as other innovations. There is no better example of this than the revolutionary experience of the entertainment world, Fortnite, "says Kenichiro Yoshida, President and CEO of Sony Corporation. "Through our investment, we will be able to explore new opportunities for greater collaboration with Epic and thus add value to consumers and the industry in general, not only in video games, but also in the digital entertainment landscape, which continues to grow" , he asserts.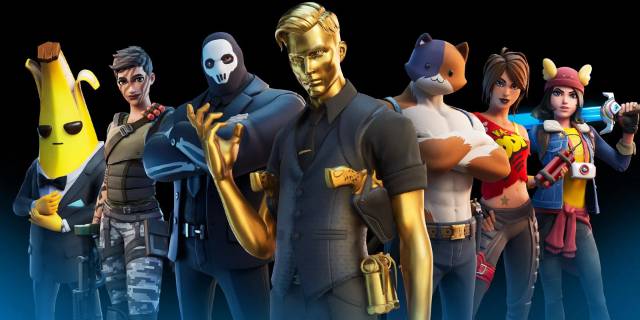 Fortnite to transition to Unreal Engine 5 "in mid-2021"
"Sony and Epic have conducted business at the intersection of creativity and technology, and we share a vision of real-time social experiences leading to a convergence between games, movies, and music. Together we strive to build an even more open and accessible digital ecosystem for all consumers and content creators alike, "said Tim Sweeney, founder and CEO of Epic Games.
According to recent estimates, the value of Epic Games is about 17,000 million dollars, so that the percentage of acquisition of Sony is minuscule at the shareholder level. It remains to be seen what this million dollar transaction translates into in the short and medium term.