In times of cold and pandemic, it is best to stay home. This list will help us with the 7 best indie video games of November 2020.
These are wonderful times for the video game fan. The dawn of a new generation is always cause for joy and the ninth, with PlayStation 5 and Xbox Series X / S leading the way, is no exception. Sony, Microsoft and dozens of first-parties have prepared a substantial reception for the new machines and titles like the remake of Demon's Souls and Cyberpunk 2077 promise endless hours of fun. However, the premiere of any console usually involves dropper releases, at least during the first months. It is true that there are more than enough titles to enjoy the desired PS5 and Series X / S, but the offer may not fit all. Or that, simply, the outlay involved in acquiring one of those consoles is considered sufficient and it is decided to look for cheaper playable alternatives. And that's where indie comes in.
Independent development is a great catalyst for intergenerational periods. There is still a significant volume of indie releases for the eighth generation machines and these types of games, smaller and more affordable, allow us to continue squeezing our PS4 and Xbox One. Also, of course, our Nintendo Switch and our computers. Also, there are already a good handful of indies available in next-gen gadgets with which to justify your purchase without adding another important expense. That conciliatory and inclusive vocation of indie is more noticeable than ever in November, a month full of great independent titles for all platforms. Here we offer you a selection of 7 indies with which to make the most of your old and new machines.
The Pathless (Giant Squid)
When you come across the name Giant Squid in a video game, you know it will be a beautiful title. It happened with the incredible Abzû, recently given away by the Epic Games Store and one of the quietest and most colorful works of recent years. Now, the Californian studio proposes an adventure that also makes you fall in love with a simple glance: The Pathless.
Out of the sea and with much more action than in Abzû, this indie puts us in the shoes of a hunter and his faithful eagle. Our mission is to end the mysterious curse that haunts the place and its inhabitants. To do this, we must explore abandoned ruins, dark forests and scorching volcanoes at full speed. Perhaps that is the biggest difference between The Pathless and Abzû: the rhythm. If in the previous work of Giant Squid we immerse ourselves in an ocean of calm and contemplation, in his new work he is committed to the constant sprinting and the incessant shooting of arrows. Considering the imposing of the final bosses that the hunter must defeat to end the curse, we are not surprised by such a fast-paced attitude. In a completely different but equally beautiful register, Giant Squid establishes itself as one of the indie studios of the moment. From the hand of Annapurna Interactive – nothing more and nothing less – The Pathless is available on Apple devices, PC, PS4 and PS5.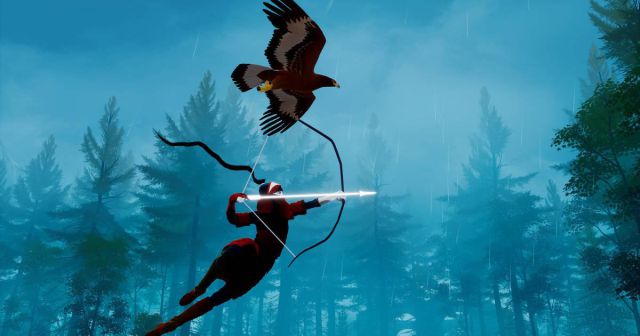 Bugsnax (Young Horses)
Bugsnax is already PS5 history. Not surprisingly, it is the first title of the console included in the subscription to PS Plus. It was through its announcement as a free Sony membership game that many of us learned about Young Horses' work. The creators of Octodad: Dadliest Catch maintain their sympathetic and animated essence in the jump to the next-gen and offer us with Bugsnax a fun and humorous title.
Here we are a Greluche who had the brilliant idea of ​​dedicating his life to journalism. This furry letter-junker is not going through his best moment and is looking for an exclusive that will relaunch his career and allow him to eat more than visibility, games to analyze and retweets. Luckily, one day he receives a video of Isaberta, an explorer who claims to have found an island full of dreamlike creatures. Our editor, less friendly than Salva Fernández and Francisco Alberto Serrano, puts all the buts there and to be before reluctantly letting us leave. From there, our trip to Merienland Island will bring us hundreds of encounters with the Meriensects, which are basically edible critters. Our task is to capture and register them in the purest Pokémon style. Only, instead of Pikachu, here we will find a donut with a hundred legs and a box of chips that climbs like a spider. We can enjoy this crazy and pleasant proposal right now on PS4, PS5, PC and Mac.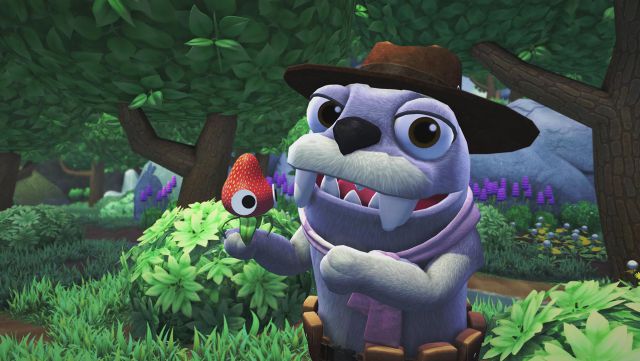 The Falconeer (Tomas Sala)
It may not have convinced the critics, but The Falconeer is undeniably one of the most striking titles of the start of the new generation. This is an aerial action RPG from Tomas Sala, well known for his work with Skyrim mods. In it, we take control of an eagle as huge as his arsenal and soar through the skies of a fantasy world full of dangerous creatures. Our role is as a harpooner, a warrior who fights on the back of these fighting birds and who must defend the interests of some of the actions or of the clans distributed by Ursee.
There are several classes of harpooners, each with different characteristics, weapons, and war eagles. All of them can be improved as we win battles, complete missions, discover new secrets, and use mutagens and songs. The relationship with our bird is important, since we will travel countless kilometers under the cover of its wings. Of course, The Falconeer offers breathtaking views and a very attractive lore. However, according to the Reviews of our editor Sergio C. González, it ends up being too simple and repetitive. Maybe it fits your tastes better and you want to give it a try on PC, Xbox One or Xbox Series X / S, where it is already available.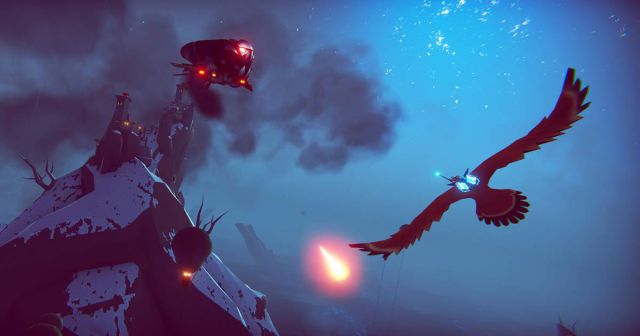 Chicken Police – Paint it RED! (The Wild Gentlemen)
Chicken Police – Paint it RED! is rare. A lot. Infinite. Slash the traumatic, wow. The thing about its humanoid protagonists with real animal heads is the first meaning of the phenomenon of the disturbing valley. Having taken that out of the way, the truth is that the work of The Wild Gentlemen gives off a noir charisma worthy of the best detective film of the 50s. Precisely, this graphic adventure draws on the filmography of that time, both visually as in the plot. Prepare for several hours in the company of detectives of doubtful morals, criminal bosses and more than one femme fatale … with the head of a cat.
In the pens of the cop Santino 'Sonny' Featherland, this indie immerses us in a story of love, death, chickens and redemption. "Sonny" is just four months away from retirement and spends his last days lying in a hotel drowning in bourbon and recreating the painful memory of his wife and daughter. One day, however, an attractive cat visits his room to entrust him with a case that will return him to the streets and add emotion to his last days on his body. Because of the hilariousness of its premise, the particularity of its style and the noir roll that suits it so well, Chicken Police deserves the attention of every adventurer lover. If you consider yourself one of them, you can enjoy its free demo on Steam or purchase it on PS4, Xbox One and Switch.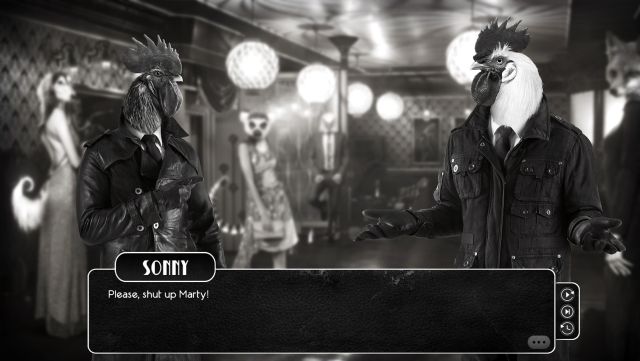 Prodeus (Bounding Box Software)
We always talk about indie as a source of surprises and innovation, but its capacity to resurrect styles and genres of the past should not be underestimated. Something like this happens with Prodeus, a worthy successor to the classic Doom that inherits the aesthetics and action of the early works of id Software. The result of the efforts of Bounding Box Software, as seen in the videos and images of the game, is worthy of admiration. We are not surprised when we consider that Mike Voeller and Jason Mojica, components of the study, have participated in titles such as Bioshock Infinite, Call of Duty: Black Ops and the 2016 reboot of Doom.
Prodeus imposes certain aesthetic limitations on himself to emulate the obese pixels of the 90s. However, he resorts to modern rendering techniques so that the title feels like a triple A without losing that retro essence. In the playable, the connection with Doom, Wolfenstein and other FPS of the time is more than evident. Hordes of enemies thirsty for blood — for * our * blood — that we must dispatch with a clean shot. Hyperviolent nostalgia permeates every level of a frenetic shooter, as well as those created by users. Indeed, Prodeus incorporates a level editor that the community is already squeezing to extend the duration of this indie to infinity. Maybe you didn't know, but you need this Super Mario Maker from the underworld. You can get it on computers, PS4, Xbox One and Nintendo Switch.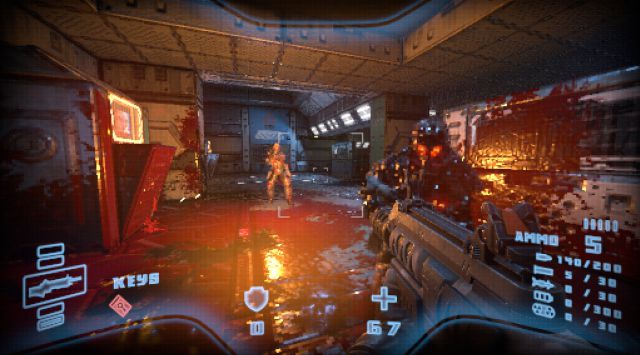 Dorian Morris Adventure (Forestlight Games)
Describing Dorian Morris Adventure is complicated. Forestlight Games' work fits into the adventure game genre, but with a focus on psychological well-being — of the character and the player — that sets it apart from any other similar experience. There is a certain vocation for coaching in him that is surprising because he never falls for cheap motivation or the condescension of many of the coaches who invade bookstores. Dorian Morris Adventure is a sincere exercise in self-knowledge, self-care and psychological hygiene. But also a fun video game full of mysteries to solve.
In the role of Dorian Morris, our goal is to follow the clues left by our grandfather, a famous traveler – it seems that everyone in the family wanted to be bloggers. Throughout the game, Dorian faces all kinds of adventures, puzzles and tasks that integrate processes of psychological Reviews and gradually reveal certain traits of our personality. When the journey comes to an end, Dorian will have discovered his strengths and weaknesses, as well as what motivates him and what he wants to dedicate his life to. The best thing about the game is that it never falls into a superficial speech and all these nuances appear in the background. Dorian Morris Adventure has a story to tell and is confident that as he does so, we will discover our own. You can give it a try on Steam, where it has a free demo and does not even reach 7 euros, as well as on mobile devices.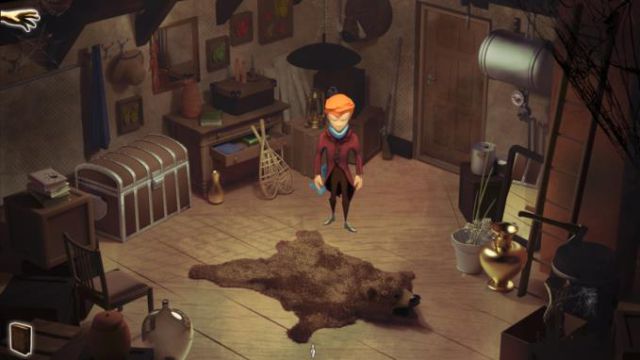 Mars Horizon (Auroch Digital)
Mars Horizon is a space exploration and management game very different from the usual. First, because its peaceful approach and the idea that genocide should not be carried out on the planets we discovered is a rarity. And second, because the Auroch Digital indie has the support of the European Space Agency (ESA – European Space Agency). Both ingredients result in a very meticulous strategy title in the planetary exploration process and a very realistic simulation.
It's 1956 and the space race has just begun. However, it is known brief and the major powers want to plant their flag beyond Earth as soon as possible. And that's where we come in, in charge of a space agency whose goal is to bring the first human being to Mars. This is an alternate view of history where players can choose whether to cooperate for the species or go solo for all the glory. The process, yes, will be arduous. Mars Horizon takes into account all the steps involved in a space mission and puts us to build a base, find funding, design and build rockets and plan missions. In short, it allows us to create our own space exploration story with an amazing degree of detail. If you want to imitate good old Pogo and embark on a mission crucial for humanity, you can do it on Steam, PS4, Xbox One and Nintendo Switch.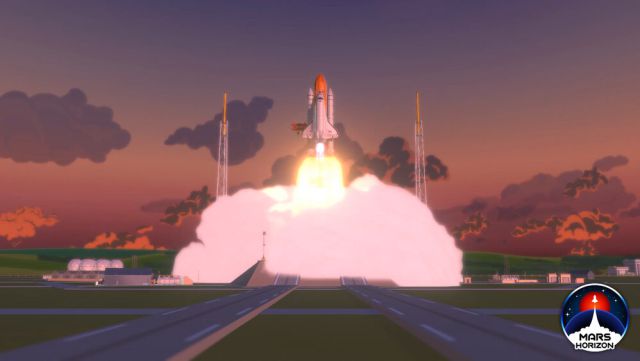 Nougat, polvorones and indies
November is about to end, there is only one month left to close 2020 and indie promises to reach the goal stronger than ever. Many of the titles that we have recommended throughout the year have made their way into the Game Awards nominees and I'm sure that December still holds more than one surprise for us. As always, we will discover them all here, in FreeGameTips.