Arcades of races, satirical dungeons, apocalyptic builders … School is back with September, but the best indies also return and here we discover them all.
Not only do classes return in September. For video game fans, the ninth page of the calendar marks the return of anticipation for big releases and the return of small indie surprises. Summer has bequeathed us great independent titles, but at a different pace. During the warmer months we have enjoyed the haunting Carrion, the viral Fall Guys: Ultimate Knockout and the surprising There is No Game: Wrong Dimension, but it is from now on when the calendar is compressed and the cadence of good games increases.
This month's compilation of new indies shows that there is reason to smile this summer. There are times when that translates into a beautifully retro-graphics arcade racing game and times when it means diving deep into the roguelike. The eight titles included here, yes, are a guarantee of fun and innovation that will make going back to school, the office and our consoles a little more enjoyable.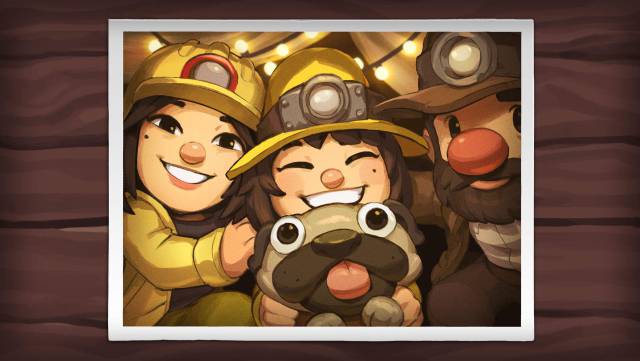 Going Under (Aggro Crab)
The dungeons of Going Under are full of enemies, traps, and tricks about startup culture. Aggro Crab's work satirizes that happy world that would surprise Aldous Huxley himself and in which our dreams are within reach of a freelance quota. In this indie we explore the cursed ruins that have resulted from so many failed tech SMEs, whose employees have turned into monsters. We do it in the shoes of a sad intern who gains visibility and pats on the back, a salary at the height of the best video game journalists.
Set in the city of Neo-Cascadia, our weapons to make our way through such strange dungeons are the materials that populate the office. Here we will attack the white label Jeff Bezos with a mop and dodge the Elon Musk's stakes on ping pong tables. And above all, we will have fun in a satirical and colorful dystopia that arrives on PC and consoles on September 24.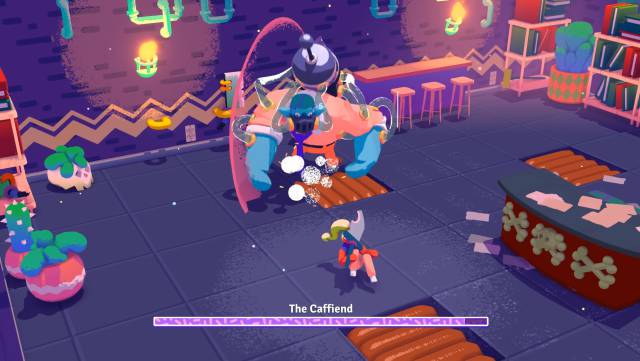 Blazing Sails (Get Up Games)
With a single glance at Blazing Sails, Sea of ​​Thieves comes to mind. It is not a gratuitous parallel or the umpteenth Dark Souls-style comparison, since the connection is obvious. In the graphics, but also in the playable. Blazing Sails is a pirate game in which you build a crew, embark on a ship to sail the seas and explore islands in search of loot and treasure. At first glance, the resemblance to Rare's work is even squeaky. But Get Up Games' work is much more than just a Sea of ​​Thieves carbon copy.
His contribution to the formula lies in a strong battle royale component that has already catapulted him into streaming platforms. The customization possibilities and the frenetic action of its combat – both on land and at sea – make it a game that deserves our attention. We will be very attentive to its evolution as Early Access on Steam, where it landed on September 9.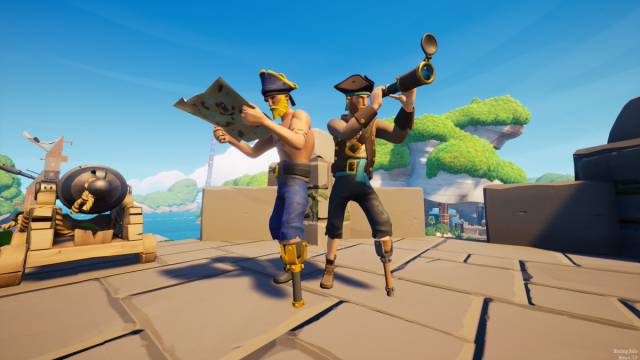 Hotshot Racing (Sumo Digital and Lucky Mountains)
OutRun, Virtua Racing, SEGA Rally, Crusin 'USA… There was a time when arcade driving dominated the game. There was no arcade or home console without at least one great racing title. Although sagas like Mario Kart and Forza Horizon have maintained their spirit with different approaches, the truth is that this important genre needed a new great exponent. Aware of this, from Curve Digital and with the Sumo Digital and Lucky Mountains label they delight us with Hotshot Racing.
This indie is pure nostalgia at 200 km / h. Colorful graphics, well-marked polygons, and agile and fun driving. There is no curve without skidding or straight without acceleration in an indie that resurrects split-screen pikes for up to four players – eight online – and has captivated users and critics. Buckle up, hit it hard, and get ready to relive arcade afternoons on PC, PS4, Switch, and Xbox One.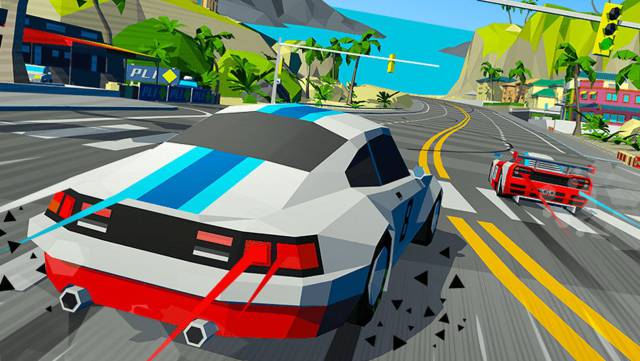 Art of Rally (Funselektor Labs)
Yes, two driving arcades in the same month. It may not be optimal to guarantee the variety of this list, but leaving out Hotshot Racing or Art of Rally would be a sin. The latter, the work of Funselektor Labs, follows in the wake of the previous one and pays tribute to classic racing arcade games. For this, it uses a low-poly graphic section and environments that are a pleasure to drive, although we will not be able to relax. Here we have come to run and to beat marks squeezing every second of the stopwatch.
At the wheel of the legendary Group B cars, we will burn rubber in up to 60 well-cared and well-differentiated stages. For aesthetics or challenge, Art of Rally deserves a place on your wishlist until it launches on September 23. And you need fuel for your gamer tank, you can now try its free demo on Steam.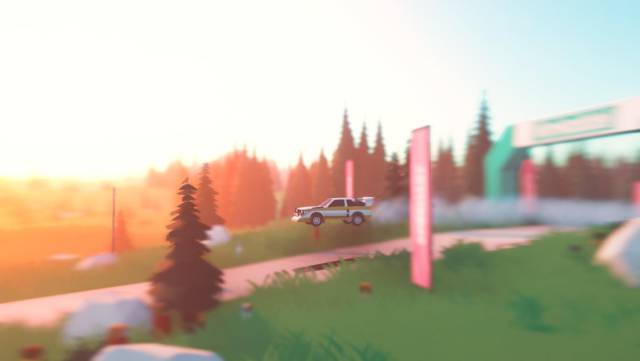 Spinch (Queen Bee Games)
Spinch is like playing an Adventure Time chapter. Colorful and with a touch of psychedelic madness that bears the signature of Jesse Jacobs. The Canadian animator has captured his particular style in a dizzying and challenging platform.
Developed by Queen Bee Games, we play a round creature that has lost its young and must recover them by running, jumping and bouncing in the most varied scenarios. Beyond his paternal duty, rescuing his little friends is necessary to fight the bosses of each phase, since we can shoot them with their own hostages. An essential for lovers of good platforms, whether on PC through Steam, Humble Store and GOG or on Nintendo Switch.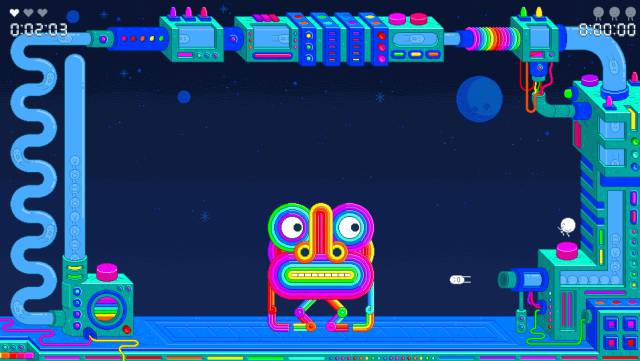 Chinatown Detective Agency: Day One (General Interactive)
Including Chinatown Detective Agency on this list is double-edged. On the one hand, it is just the prologue of a game that is neither expected nor expected before 2021. On the other hand, this point and click presents such a neat cybernoir setting, such a beautiful pixel-art and a research approach Detective so original that we could not leave it out. The prologue, available from September 30 on Steam, will test our abilities to solve mysteries in three different cases.
The most interesting thing is that you will have to leave the game and investigate in the real world to find the solutions to each of them. As you read it: we will have to search, collect and contrast the information ourselves. Therefore, it will not be enough with the elements of the game itself, but it will be necessary to combine the information in game with the data that we obtain by googling. A very original way to increase the complexity of the investigations and to break the fourth wall that has captivated us. We trust that it will do the same with you already from its prologue, but especially when its full version arrives on computers and Nintendo Switch in 2021.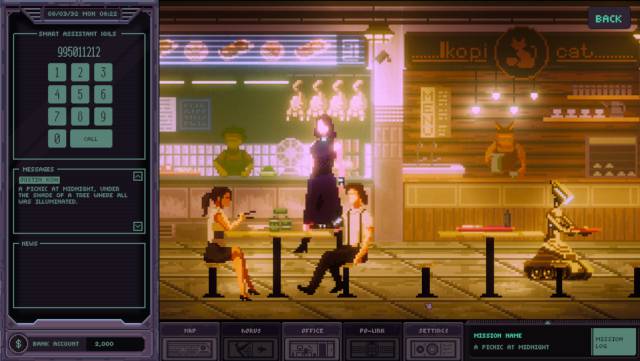 Cloud Gardens (Noio)
It is already customary that we include at least one title oriented to the quiet game. We always add one of those proposals that help us disconnect because, although we love the frenzy of Hotshot Racing or the Spinch on duty, the video game is much more than that. The proof is that there are ideas like Cloud Gardens, a diorama builder in which you can revive desolate landscapes with the help of vegetation. Or put another way, a miniature scenario maker a la The Last of Us.
There is a huge amount of vegetation and reusable materials with which to bring life to abandoned cars, dilapidated structures and other environments that thus gain in beauty and meaning. As we have already mentioned, it is a relaxing work, ideal to play during a break or to escape from the routine. To do this, it is convenient to resort to sandbox mode, in which we can create to our liking. However, we also have a kind of campaign in which more specific constructions and missions are proposed. Halfway between a video game and a toy, you can try its Early Access on Steam for less than 4 euros.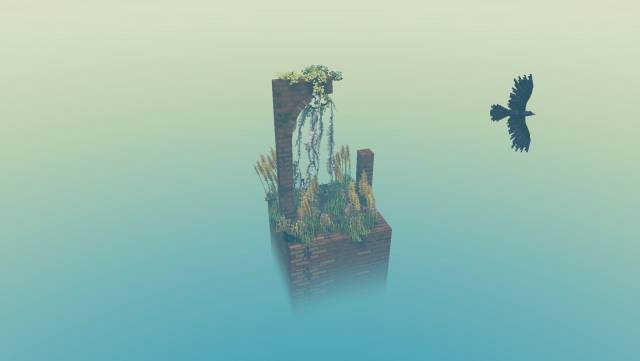 Spelunky (Mossmouth)
What to say about Spelunky that hasn't already been said. It is one of the greatest exponents of indie dev, a superb roguelike and a challenging title like few others. Its impact was immediate and the adventure of the little underground explorer soon became one of those joyindies that, together with Super Meat Boy, The Binding of Isaac and Braid – among others – make up the indie pantheon. It is for all this reason that its sequel faces a titanic task: to match and even exceed the legacy of the first installment.
The good news is that, from what we have been able to prove, it does. The least good thing is that in exchange for keeping everything that worked in the original, the sequel is limited to polishing details and introducing changes dropper. Its vocation is rather one of expansion, but when we talk about such a level of quality that can only be great news. From September 15, its fatefully famous dungeons, its agile and precise gameplay, and its unmistakable graphic style return to PS4. This time, yes, in the skin of Ana, the daughter of the former protagonist. On September 29 we will also see it on PC and everything indicates that it will reach other platforms later. For now, it is a safe bet on the Sony console for 19.99 euros.
An October to have a great time with the indies
October is the month of terror par excellence, since the celebration of Halloween greatly conditions the last stretch of video game launches. The tenth month of the year is also usually one of the most intense in terms of triple A premieres. The independent scene will not be left behind and promises to delight us with a multitude of joyindies worthy of attention. We won't miss out, and we'll bring you the best of independent development on next month's list. Until then, we have already shown you that September is a month full of proposals to enjoy for hours and hours.