A selection of the best video games for iOS and Android phones to carry in your pocket on our vacations, titles that we cannot miss.
The mobile video game market allows us to enjoy many of our favorite video games wherever we want; For this, it is only necessary to take our iOS or Android mobile and take advantage of any moment, no matter where we are, to unleash our favorite hobby.
The best iOS and Android games
Therefore, from FreeGameTips we offer you a new compilation with the most recommended titles from both iTunes and Google Play to spend the best summer holidays with our smartphones or tablets. Download them all and don't stop playing!
Brawl stars
We cannot fail to recommend one of the most important phenomena of recent times in the mobile market; and is that Brawl Stars has become one of the most successful F2P on both iOS and Android thanks to its frantic and addictive action, the work of the creators of Clash of Clans and Clash Royale. So much so, that it offers all kinds of game modes, from solitary modes to different multiplayer options, both in survival duo and in several clashes by teams of 3 against 3. Unlock all brawlers and climb rungs in the online world rankings .
Alien: Blackout
Following in the footsteps of the successful Alien Isolation of desktop systems, D3 Go! It is committed to its own survival horror proposal in the same universe of the fearsome xenomorph, adapting its playability to the mobile device interface. Thus, while we are aboard the damaged Weyland-Yutani space station, we must fight the Alien through our ingenuity and cunning, either taking advantage of the damaged controls of the ship or sacrificing crew in our favor, which will give us valuable seconds to escape through the seven levels of an adventure with blood and scares everywhere.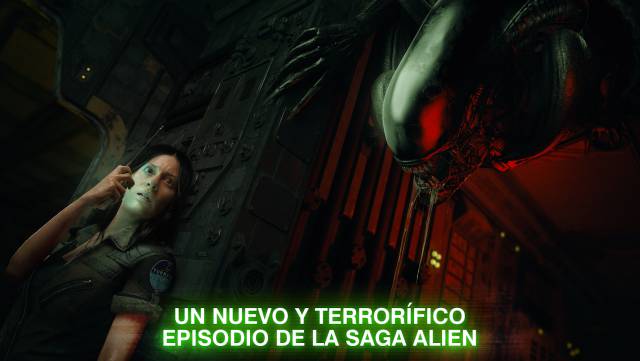 Rolando: Royal Edition
The best-known title of HandCircus and that once caused a furor on iOS devices, Rolando, returns to the present after almost a decade since its original deliveries, now with significant improvements in both playability and audiovisual section, with HD graphics that take advantage of maximum the current screens of our iPhone and iPad. Thus, and maintaining the successful formula of platforms and puzzles of the original, we must help the nice and colorful Rolandos to overcome each level, either through ramps, jumps, trampolines, catapults and many other elements that will make each game a whole Party of challenges and laughter.
The Gardens Between
After passing through the current desktop systems, that is, PC and consoles, the successful dream adventure of The Voxel Agents sets course for iPhone and iPad with a 1: 1 port of the original title, though, conveniently adapted to touch controls. It is an ingenious and imaginative title in which two friends, Arina and Frend, travel to some mysterious islands full of objects from their childhoods; Together they embark on an emotional journey through their memories that will test the value of their friendship. All in all, it is an ideal mobile app thanks to its quick and easy playability.
Very Little Nightmares
This year, Bandai Namco relied on the Alike Studio Barcelona studio to give life to a new vision of its successful Little Nightmares adventure, with a specially designed mobile title known as Very Little Nightmares. It is an adventure, in this case in an isometric view, that puts us just before the terrifying events of the original mobile title and in which we control again the scary Six with its characteristic yellow raincoat through the rooms of a mansion known as El Nido. New horrors and puzzles for an adventure that you cannot miss.
Serial Cleaner
After its convincing step by PC and desktop consoles in 2017 and already in 2018 on Nintendo Switch, the hilarious Serial Cleaner of iFun4All and Curve Digital finally arrived on iOS devices recently. It is an adventure adventure and stealth style totally seventies and almost zenith view in which we must clean the scenes of the most unlikely crimes in the presence of the police, always without raising suspicions and without the law enforcement officers catch As colorful as challenging, the title has been conveniently adapted to touch controls to keep the original gaming experience intact. To clean!
Minit
The celebrated retro game of 60-second games also reaches mobile devices after its successful launch on PC and consoles; and it is an adventure that could well go through a Game Boy title that tries to pay tribute to the RPG of yesteryear with the particularity that our pixelated hero only holds 60 seconds, time in which we must act quickly to fulfill with goals and advance in such a crazy medieval history.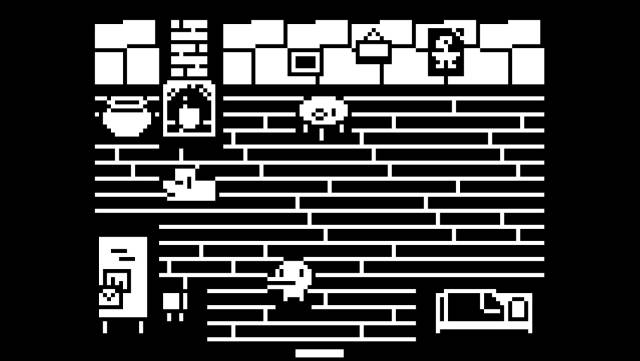 Forgotton Anne
Another game that makes the leap from desktop platforms to mobile devices, in this case only through iTunes; and is that the adventure made by hand of ThroughLine Games that appeared first on PC, PS4 and Xbox One and later on Nintendo Switch, offers its plastic cinematic proposal on a platform that is ideal for the occasional game. Small and original puzzles and 2D platforms in a title that bets on fantasy and a most endearing development, sprinkled with a remarkable delicacy in its staging, with animations that seem to be taken from an animated feature film.
TEPPEN
The definitive crossover of Capcom for mobile devices, both iOS and Android, comes with TEPPEN, a free to play with combats based on collectible cards starring the main characters of the Japanese company; and is that Capcom, together with the specialist in F2P for mobile GungHo Online Entertainment, has wanted to bring together the main names of sagas such as Street Fighter, Resident Evil, Monster Hunter, Mega Man, Devil May Cry, Darkstalkers and many more, all this under an overwhelming staging that will present us game tables taken by the most charismatic characters of the Japanese firm. And beyond the story mode of each character, TEPPEN offers all kinds of online multiplayer modalities, to complete a title with hours and hours of play without spending a penny.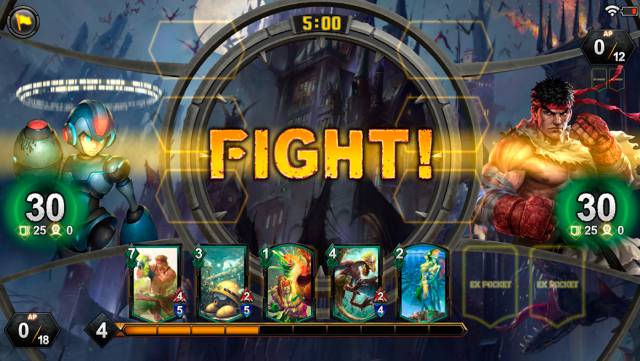 Sky: Children of the Light
The new of thatgamecompany, creators of such charismatic titles as Flower and Journey, recently launched and after months of expectation its new interactive adventure proposal, this time, exclusively (at least for the moment) for iOS devices, with the promise of arriving later to other platforms yet to be specified. The title has an absolutely enchanting staging with the presentation of dreamlike landscapes, a world set in the skies in which we must return the fallen stars to their original constellations. As one of the children destined to balance this universe, we will be part of a world in constant expansion thanks to its marked social character. And best of all, it is completely free, yes, with several micropayment options.
Hyper Light Drifter
The celebrated and award-winning retro-style slah'em up that pays tribute to industry classics such as Diablo or The Legend of Zelda: A Link to the Past, recently reached iOS devices in its most complete version, that is, the same as It arrived at the end of 2018 at Nintendo Switch after its debut on PC and consoles in 2016. That means that iPhone and iPad users receive the best possible version with all the included DLCs and other additions and improvements, in addition to a complete adaptation to the Touch game system in exchange for an interesting 5.49 euros. In addition, iPad Pro holders can even enjoy optimized performance at 120 FPS.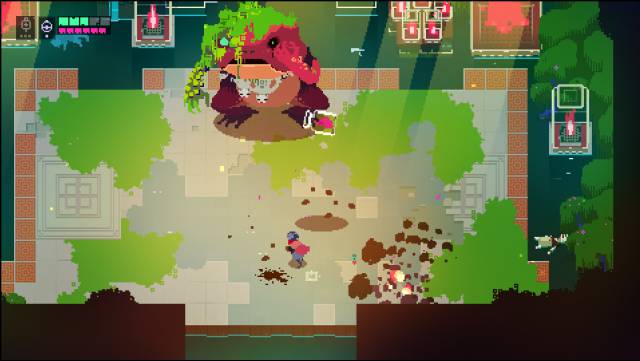 Battle Chasers Nightwar
The celebrated RPG based on the cult titles of the 90s genre and with an absolutely spectacular staging based on the comic by Joe Madureira made the leap not long ago and by surprise to iOS and Android phones and tablets, a statement of Intentions of its managers, Airship Syndicate, which aim to bring their video game success to all possible gaming platforms after its original launch on PC, PS4 and Xbox One and its subsequent launch on Switch. Shift fighting in random dungeons and fantastic setting with an unrepeatable artistic design for an adventure in which we must face the most powerful enemies of the dark.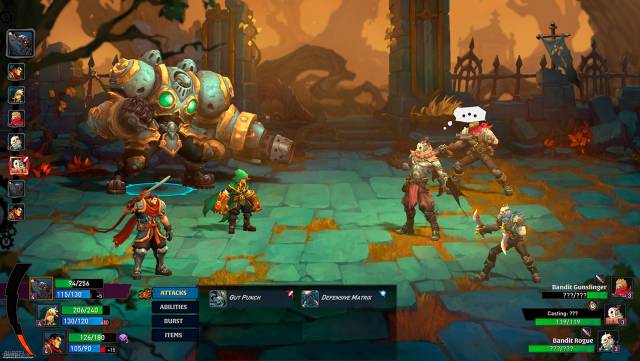 Journey
We closed our selection of mobile video games with one of the latest surprises on iOS devices with the arrival of Journey, the famous and dreamlike adventure of that original PS3 that came to PS4 and PC this year. For many, one of the most influential video games of recent times that leads us to live an unrepeatable adventure through the impressive landscapes of a world as mysterious as ancient. Travel alone or accompanied through an interactive experience unique in its kind, now wherever you want thanks to its new version for iPhone and iPad for only 5.49 euros.