We review the origins and reasons that lead Ys to be a series loved by all those who discover it for the first time.
Although most gamers recognize the name Ys if it comes up in conversation or comes across it online, few have played this saga in the West, and even fewer know how old it really is. Would you believe us if we told you that the adventurer Adol Christin has been among us only two years less than the Super Mario saga, one less than The Legend of Zelda, and that, in fact, Ys is (albeit slightly) even older than the Final Fantasy itself? Hard to believe, right?
And yet it is so. The mythical swordsman Adol Christin has been with us for more than 30 years, and in that time he has traveled the length and breadth of the world running all kinds of adventures, from the lands of Felghana where his inseparable friend Dogi grew up, to the forest of Celceta, a forest ocean inspired by the northern regions of Spain. Although Ys has been primarily a niche franchise, it has grown in popularity and popularity, and today it has almost fully entered the mainstream of the industry thanks to the success of Ys: Lacrimosa of Dana. For this reason, today we are going to review the history of this franchise and the reasons why it has come so far from those humble beginnings.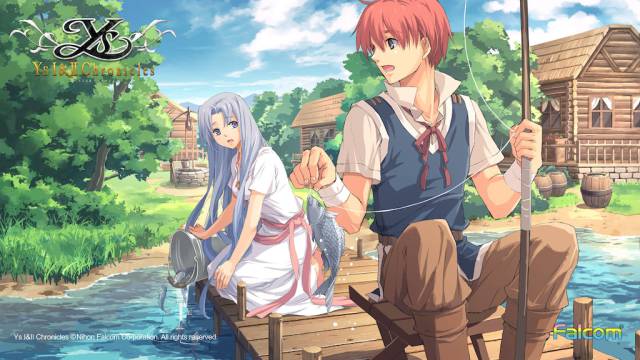 A little history
Nihon Falcom's legendary action RPG saga released its first title in 1987: Ys I: Ancient Ys Vanished, which was released in the dark and almost completely unknown PC-8801. This title was already quite new for the time, because, instead of following the turn-based combat system or hack and slash, the battles were fought when our protagonist collided with the enemies. Depending on the angle at which the contact occurred, it was determined whether it was Adol or the rival who suffered damage. It was a frustrating system at first, but you just got used to it.
Like its successors, Ys I: Ancient Ys Vanished was a high fantasy game with a lot of lore and narrative load, one of the characteristics that drew attention in its time and that earned it the fame it enjoys today. This story would be completed with Ys II: Ancient Ys Vanished – The Final Chapter, as the original cartridge did not have enough memory to hold the entire game. This problem would later be remedied with the release of Ys I & II for the TurboGrafx-CD, allowing Adol Christin's first adventure to be told completely without hardware-imposed interruptions. From here the legend of the red-haired swordsman would begin.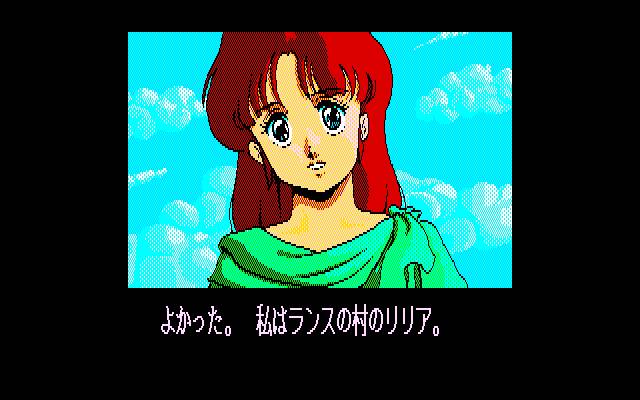 And, since then, Ys has been escaping from its reduced niche of RPG lovers in Japan and has been spreading to the West, gaining more and more followers in its wake. It could be said that its success at a more mainstream level began with the releases of Ys VI: The Ark of Napishtim and Ys: The Oath in Felghana for PSP, as they were the games that established a very characteristic graphics and combat system that were they would repeat from then on (for example, on Ys Origin), and because they were one of the few games in the franchise that had their release beyond Japan. This success only grew when the graphics and gameplay evolved with each new installment, such as Ys Seven, Ys: Memories of Celceta and Ys VIII: Lacrimosa of Dana. The saga is still very much alive, and next 2021 we will see the launch of its most recent installment, Ys IX: Monstrum Nox, in the West.
A confusing chronology
Fans who try to enter the worlds of Final Fantasy will not have much difficulty to find out what is the order in which the main titles of the franchise were published: for that they have an I, II, III … But this is not the case of Ys. Although it started that way, with Ys I & II, things quickly started to get complicated as Nihon Falcom commissioned development of future titles from other companies, and later decided that those games would no longer be part of canon.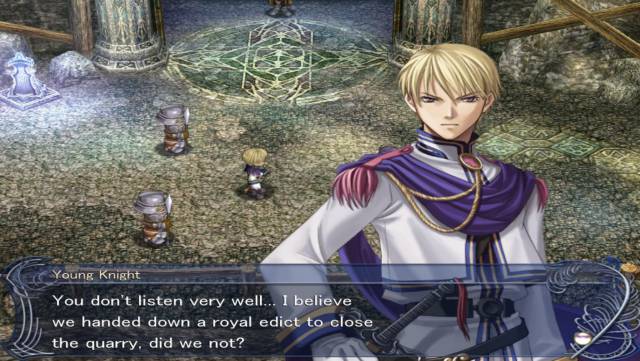 Oath in Felghana.
That is why many of us have played Ys III: Wanderers from Ys, a platformer with RPG elements, and then Ys: The Oath In Felghana, a straightforward RPG that follows the classic formula of the saga, without realizing it. that in theory the two tell the same story and rank third in the Ys chronology. Even more confusing is the case of the fourth installment, an honor that originally belonged to Ys IV: Mask of the Sun, but later passed to Ys IV: The Dawn of Ys, and which has finally settled in Ys: Memories Of Celceta. This game now supersedes previous ones in the saga's narrative, establishing itself as the accepted canon of Nihon Falcom.
As we can see, the task of the historian who wants to establish the canon of Ys is complex, especially considering that each of the titles has been released for countless platforms; Furthermore, each new release brought new changes and adjustments, making the game experience different, or sometimes even, the story radically changed. That is why we must think of the Ys narrative more as a legend that is passed by word of mouth without ever being fixed than as a completely true story that does not admit changes.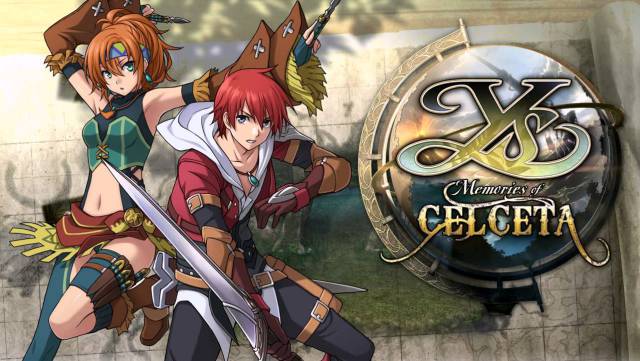 What makes Ys special?
For a saga to last that long, its quality must be indisputable. So what are the elements that have made fans love you so much?
First of all, it is a frenetic and addictive combat style that moves very fast and forces you to be attentive at all times to the scene around you. Although battles have evolved over the decades, the speed factor has always remained: Nihon Falcom wants the player not to get bored and concentrate on the screen, so he looks for all kinds of ways to make it happen. immerse yourself in the fighting.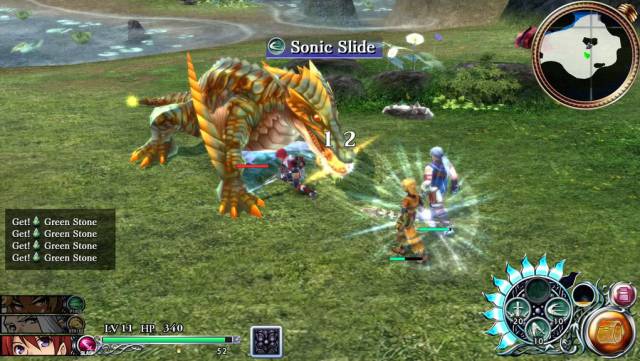 Combat in Celceta
And it is very satisfactory to level up or get new equipment that allows us to advance through more inhospitable areas, as well as the way to learn skills (through relics that we find on the map, for example), etc. The fact is that the battles with the monsters that come our way are a crucial factor in all installments, and one of the great reasons why it is so difficult to leave the console when we are playing Ys.
And then there's the music: the Ys series soundtracks are considered some of the best in the world of video games. His arrangements of metal mixed with violins, together with very solemn and bombastic Renaissance melodies, make the world of his games really come to life, in addition to giving a special intensity to the battles against the final bosses. You do not believe me? Listen to "Black Wings", by Ys: Memories of Celceta, and you will agree. Such is the quality of the soundtracks of this franchise that Falcom Sound Team jdk often gives concerts with their most popular songs and releases albums with the OSTs of their titles.
Also, as we discussed earlier, the Ys saga is deeply immersed in the genre of deeper epic fantasy. That is why Adol Christin will find talismans and magical artifacts that will endow him with special abilities, he will fight against demons and sorcerers from the bowels of hell, and he will ally himself with diverse warriors who use all kinds of weapons, from spears and hammers to their own fists. This is a saga that cares a lot about its worldbuilding and is not afraid to dedicate the time it takes to storytelling: for Nihon Falcom, telling a good story is almost as important as offering a fast-paced gaming experience, and that's why That is why we will immediately feel that we are immersed in the plots of each game.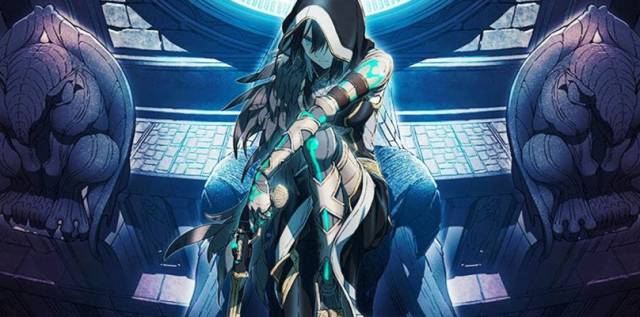 Mostrum Nox, future of the saga.
The future of Ys
Ys: Memories of Celceta has a score of 82 on MetaCritic; Ys VIII: Lacrimosa of Dana received an 85; and Ys IX: Monstrum Nox, although it has only been released in Japan for now, it is having great success in the Japanese market. Twenty years ago it would have been difficult to think that a JRPG with an anime aesthetic and such a strongly Japanese development would enjoy so much support in the West, but it is. And it is that this is a genre that is having a greater reception among European and American fans (just look at the popularity that Genshin Impact is enjoying these days), and whose support will only increase with the passage of time. of the years.
This is why the future of Ys seems increasingly bright. For now we still have pending the launch of Ys IX: Monstrum Nox in the West; After that, the saga will continue to grow and become more and more popular. And it is that its impact has been such that it has not only spread through a long-lived RPG saga, but also had an MMORPG (Ys Online: The Call of Solum, which was active from 2007 to 2012); an 11-episode animated series; and an endless number of musical albums that testify to the greatness of its soundtracks. Now we can only wait for the tenth installment of Ys, as well as Nihon Falcom's future plans for this legendary saga.