We access an exclusive 20-minute gameplay of Twin Mirror, the new proposal that Dontnod Entertainment will launch this 2020 for PC, PS4 and Xbox One.
Dontnod Entertainment, a French development studio known for having created works like Remember Me, Life is Strange and its sequel, Vampyr and The Awesome Adventures of Captain Spirit, has a couple of new proposals ready to come out sometime in 2020. By On one side we have Tell Me Why, together with Xbox Game Studios, and on the other Twin Mirror, with Bandai Namco. We have been able to access an exclusive 20-minute gameplay via the latter online, whose demo we were able to test a couple of years ago, to discover how much the work and its concept have evolved in this time.
Returning home with a broken heart
Twin Mirror puts us in the shoes of Sam Higgs, a former detective who left Basswood (West Virginia), his hometown, due to a love affair with Anna, his partner with whom he had a long-standing relationship. Through various scenes that work as flashbacks we can discover how he asked her to marry him and she rejected him. Therefore, Sam decided to start a new life away from Basswood but due to how capricious is the destination, he has had to return to attend his friend's funeral. The deceased was a journalist and had an open case full of unknowns that Sam seems to want to try to solve.
With this initial premise, Twin Mirror starts and in its early stages it already allows us to discover the Dontnod seal both in mechanics and situations and approach. This time, yes, it presents some adult characters with problems that go beyond the normal plane to end up reaching the paranormal. For now we do not have many details about the latter, but the gameplay starts with a detailed shot of a pill bottle that rests in the back seat of Sam's car and ends with him taking some of these capsules, the effect of which we do not know for now.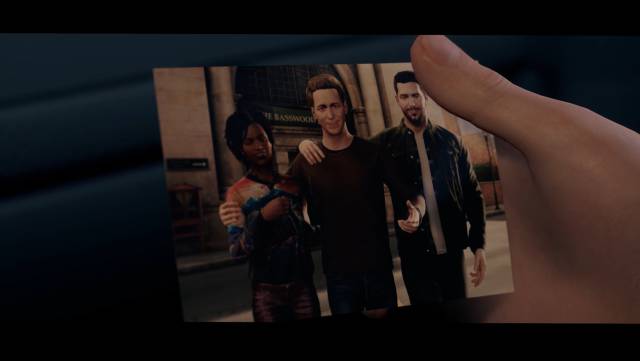 Investigation mechanics, the "mental palace" and an alter ego
The playable systems and mechanics that we have seen so far from Twin Mirror are not too new compared to what was played in previous company titles. With this we mean that we will be able to have a series of conversations with the characters that cross our path and that based on our responses we will advance along one path or another towards a different outcome each time.
Even so, this time we have the distinctive "double" of Sam. Your alter ego, who physically materializes, will help us make decisions in those crucial moments when deciding which answer to give is really meaningful. This is something that makes sense within a title of these characteristics and genre, since when we begin to follow the story of Sam, he already has a trajectory and life experiences that mark who he is at that precise moment, which as players we do not know unless to explain it to us through flashbacks.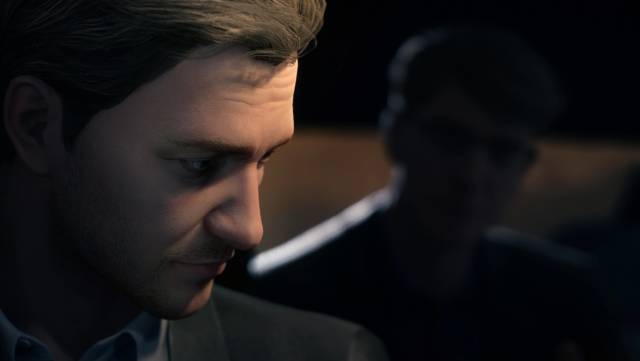 It seems that the topic of mental disorders will be one of the pillars of Twin Mirror, since in addition to this alter ego we have also been able to see certain scenes and conversations that hint that the protagonist may not be entirely in his right mind, something that will give quite a lot of play and personality of its own to the story that Dontnod has designed for this work.
On the other hand, in the playable we will have a mechanic called "mental palace". It is a real technique that was mentioned for the first time in the Confessions (10, 8-26) of Saint Augustine and has been used on numerous occasions throughout history. In the game it is applied in a way that Sam can stop to remember all the clues that he has observed, read and collected and "walk" through an imaginary palace created in his mind to be able to investigate with greater comfort. Despite the fact that in the gameplay the developers themselves indicate that they will explain more about this mechanics in the future, we can already get an idea about how it will be carried out and that the investigation and resolution of cases without closing will be another of the pillars around which the argument will orbit.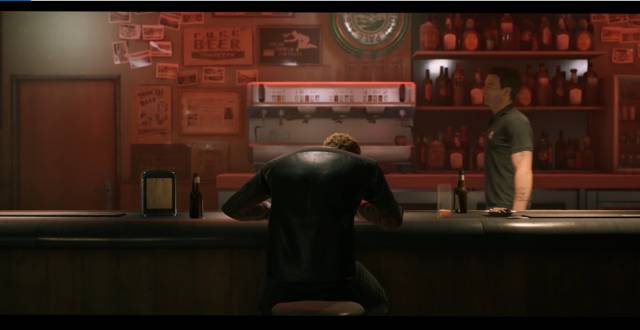 A graphic section with some pros and cons
From what we have been able to see, a gameplay of almost 20 minutes moving on a PC, Twin Mirror looks quite good, especially in the case of the stages and their lighting. However, as far as character designs and facial animations are concerned, the Dontnod team presents an improvement work, since aspects such as an inaccurate lip sync leave something to be desired in a title that lands in the middle of 2020 and at the gates of the arrival of a new generation.
Not having been able to play the title directly, we do not have much to add as far as the technical and sound section are concerned, since the playable segment that they have shown us seems to be quite stable and does not present serious problems or bugs. Even so, we must wait until the moment of putting ourselves at the controls of the title to be able to delve much deeper into these issues.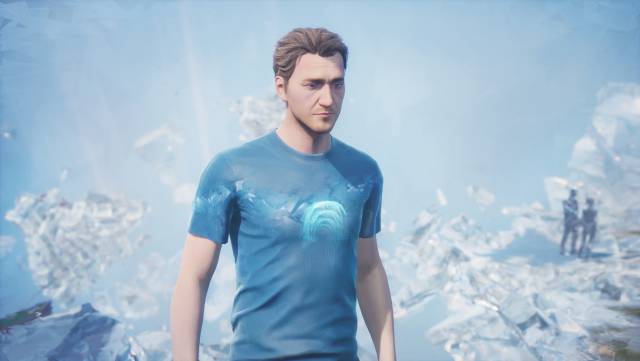 Conclusions; the title promises but much remains to be seen
What we have been able to see for now from Twin Mirror points out that the new Dontnod Entertainment will have, at least, an interesting plot proposal with somewhat hackneyed mechanics but with touches of innovation (such as the mental palace and the alter ego mentioned) that they can sit well with the genre. Sam, the protagonist, has not caught our attention too much, especially if we take into account the charisma that other characters of various company titles have had.
There are still many issues to be revealed, such as the number of chapters it will have or the final release date in which the title will become available on PC (exclusive to the Epic Games Store for one year) and on PS4 and Xbox One consoles. However, Dontnod is a studio with experience in this type of narrative games in which we trust to present us with a new work to remember, so it only remains to wait for the company to decide to provide us with additional keys that help us to unravel entirely the unknowns that still surround Twin Mirror.