We review the 7 years of the French company in the present generation, where it began with difficulties to end up giving a twist to its policies.
Tomorrow we will surely be witnesses of the last vestiges of the contribution of a particularly prolific company to this generation such as Ubisoft. We are still going to see some of its most important games on current consoles, such as Assassin's Creed Valhalla or Watch Dogs Legion, but obviously, the efforts of the French publisher, like those of all companies, large and small, are put already on PlayStation 5 and Xbox Series X. Those two are going to be the games that close a 7-year trajectory that has been a true roller coaster, with high and low peaks, and which have also become very extreme. This has been the evolution of one of the most important video game companies today, which, starting from serious difficulties and bad decisions, has managed to redeem itself.
Between downgrade and bugs, erratic starts
Ubisoft, like the vast majority of publishers, did not complicate life at the beginning of this present generation that is in its last months of life. Three intergenerational launches kicked off, highlighting an Assassin's Creed IV: Black Flag that, despite feeling very different from what we were used to in the saga, is still considered by the community as one of the best, and without being a champion of a new technology, bordered at high altitude on this, at that time, new hardware. The great Rayman Legends and the perennial success, Just Dance 2014, completed a conservative trio with which Ubisoft set foot on safe ground before the arrival of 2014, when it was time to start showing the true potential of the machines we were driving. Looking ahead to this year, there was a name of its own that stood out clearly from the rest: Watch Dogs, shown at fairs and events in an absolutely spectacular way, and this time it did, promising to maximize the capacity of the new consoles. With this new IP the new generation really began.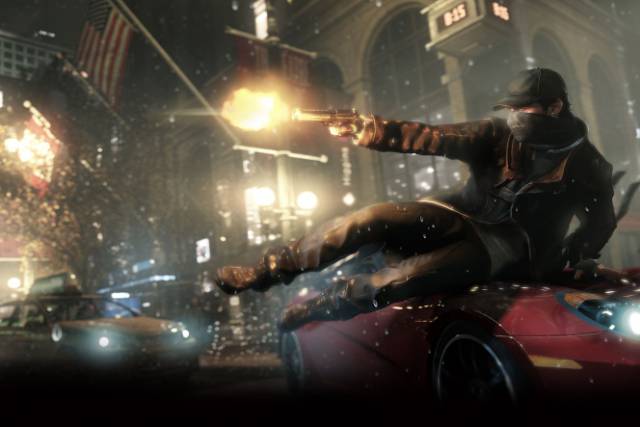 However, the reality when it arrived in stores in May of that year was quite different, since what we finally had in hand was far, visually, from what was shown just a few months ago. Watch Dogs was not a bad game at all, and in fact its 80 in Metacritic places it as a remarkable title, but the criticism was unanimous around two premises: the first was positive, and that is that the hacking skills differentiated it from other sandboxes, but the second was not so much, since we insisted, it was not at the technical level the portent that had been promised, and the discomfort among the players was evident. Unfortunately, things wouldn't go better for the company's quintessential star franchise…
Assassin's Creed Unity would not be seen as much as a technical level bar, but how could it be otherwise, Ubisoft had high hopes for it: a setting that gave rise to fantastic environments – and so it was, to Caesar what It is from César- and being the first installment developed exclusively for this generation were more than enough premises for it. Unfortunately, we all remember what happened at the launch of the game, and that is that the numerous errors and bugs, some of them grotesque, were an endless source of memes and jokes on the net. That earned the company the nickname of "Bugisoft", but from a more serious point of view, that disaster would be attributed to the effort to make this a franchise of annual cadence, something that luckily would be rectified later. Thus, that was not the successful year that Ubisoft was aiming for, despite a good Far Cry 4 and a very surprising South Park: The Stick of Truth, still released for the consoles of the previous generation.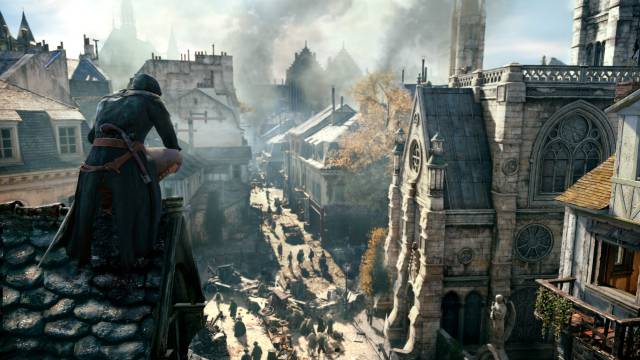 The change comes to Ubisoft
Those two launches, along with an event that we will see later, made Ubisoft take a 180-degree turn. The criticism, especially of players, did not have any kind of mercy towards two games that were far from surviving their own hype, but there is no harm that for good it does not come, since it was learned from the mistakes, and still, still we had to talk about downgrade again in a new title like The Division. However, we have to talk about a tremendously successful game, so much so, that even today it continues to be the new best-selling IP in history, surpassing none other than Destiny, and that despite having been released a bit of content, Swedish studio Massive Entertainment was able to equip their game with enough activities to create a large and very healthy community around it. That said, the way of announcing and presenting their news changed radically, and thus, it would be done in a clearer and more honest way, showing real images and gameplay of what would finally reach the stores and we could play. Since then, many of these launches are counted by successes, and those that have not been, have tried to improve themselves, never leaving them abandoned. This is the case of For Honor, Ghost Recon Breakpoint, which has had and will have numerous updates, and the most extreme case, Rainbow Six Siege.
This tactical shooter received criticisms very similar to those of The Division, and that is that despite starting from a very solvent playable base, the game suffered from a lack of content so evident that it was common ground in each Reviews. But where it seemed that we were going to end up talking about a new failure, no less than five years later we have to make it one of the reference games in the highest level competitive environment, and with a huge player base that is counted by dozens of millions. Ubisoft has carried out numerous free game tests with it, the studio in charge has provided it with a lot of content such as maps, modes and agents -and in fact they want to make it free to play-, and above all, its importance in esports , are some of the keys to its success, a success that will certainly continue in the next generation.
Another one of the lessons learned by Ubisoft all these years comes about the treatment it gives to its most important franchises. Obviously, we have to mention Assassin's Creed, and that is that after an improved Assassin's Creed Syndicate, the best possible decision was made: it would no longer be annual, it would take the time it took to develop it, and what is no less important, it it would give a 180 degree turn to the formula. A twist that, incidentally, and despite turning both Assassin's Creed Origins and Assassin's Creed Odyssey into excellent games, has taken the franchise too far from its origins, a criticism that Ubisoft Montreal has scored in the face of Assassin's Creed Valhalla , where some of the elements that make the saga recognizable will return.
It is not the only franchise whose image has improved. Far Cry 5 or Watch Dogs 2 have revitalized two licenses come to less, for different reasons, but that has been compatible with the habit of risking new IP or different games that may have more –Mario + Rabbids: Kingdom Battle- or less – Starlink: Battle for Atlas- success.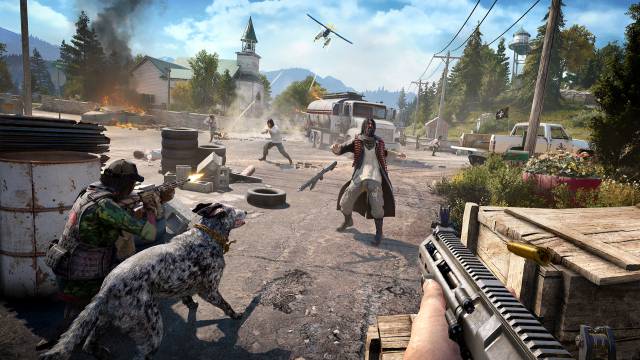 And we have to talk about that "other event" that we mentioned before: the "almost" purchase by Vivendi, the French entertainment giant. In mid-2016, Vivendi already owned about 30% of Ubisoft's shares, which made possible a hostile takeover bid, an idea that was not liked at all by the company and which forged a feeling of belonging that was evident in the farewell message from Yves Guillemot at the E3 conference that year, along with members of the studios who were there to discuss their video games. Through different channels, such as external investors or Guillemot themselves, enough shares could be bought to keep Vivendi away until 2018, when both companies agreed to rule out any type of acquisition.
What can we expect in the next generation from Ubisoft? For the moment, let's be cautious, because we know that, as we said at the beginning, Assassin's Creed Valhalla and Watch Dogs Legion are two intergenerational titles, with the limitations that this entails. That is to say, we will have to wait a few more months to know what the French company is capable of on PS5 and Xbox Series X. Meanwhile, we will also have to be attentive to the news of tomorrow, since there are a good handful of titles without a date of launch and that, if announced, will clearly outline the Ubisoft roadmap in the near future: Rainbow Six Quarantine, Skull & Bones, Roller Champions, Gods & Monsters – which we know will not be called in the end – and especially the long-awaited and long-awaited Beyond Good & Evil 2.