Jason Ronald, Director of Program Management, explains how the ray tracing technique will be leveraged on the new Microsoft console.
Ray tracing to one of the greatest technological assets of the imminent new generation of consoles. Apart from better graphics, on Xbox Series X the next titles will look "better than ever", Microsoft has asserted on many occasions. Explained everything is better understood, and Jason Ronald, Director of Program Management, has talked with our colleagues from Xataka in this regard: what can we expect from Direct Raytracing.
Improvements in the visual, but also in the sound: ray tracing
Despite the fact that we have already seen it on high-end computers and it has had a direct application in the cinema universe – to highlight, the latest Star Wars movies -, on consoles dedicated to the home it will be quite an event: improvements in lighting effects, reflections, shadows … What was previously imaginable only on computers within the reach of very few will become much more accessible. On Xbox Series X we need to familiarize ourselves with the Hardware Accelerated DirectX Raytracing (DXR) keyword.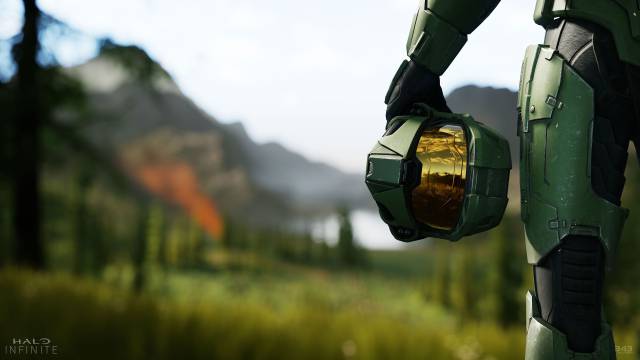 Halo: Infinite, one of the games where you expect to see ray tracing
According to Ronald, "having that hardware capacity from the beginning is great because it is a very complex type of computing." In Xbox Series X, DirectX Raytracing will be accelerated by the hardware itself, it will not be simulated. For him, as an example, it will be like "the holy grail of digital graphics. It will be very interesting to see how developers take advantage of it. "
In the interview with Xataka, the developer also talks about the so-called Spatial Audio, because the tracing of times also has applications in the field of sound. This DirectX Raytracing will be able to "emit rays around a stage and determine how the sound bounces off this concrete wall or bounces off a wet floor", so that the acoustics we are used to will gain in nuances without investing money in headphones of hundreds of euros necessarily.
It also hopes that by the mid-generation the vast majority of developers will become accustomed to using this technique so that it becomes, in essence, a standard, a starting point for a better gaming experience for all users.
Microsoft will present live sometime in July the first games from Xbox Game Studios that will arrive on Xbox Series X from Christmas 2020. One of them will be, with official certainty, Halo: Infinite. Phil Spencer is convinced that what they will show will meet expectations.