The fantasy saga created by Lionhead Studios has been fallow for years, but the rumors of a new installment have continued.
It has not been a couple of days since Aaron Greenberg, Xbox general manager, had to go through the rumors to clarify that the registration of the Twitter accounts of Perfect Dark and Fable were nothing more than routine mechanisms to protect their intellectual properties. However, it has just come to light that Microsoft has requested the renewal of the Fable brand. As they point out, their intention is to use it in the near future, although the request is still in a pending state (last update, last June 30).
That the Redmond have made this move can be interpreted as a possible return of the saga. However, this type of movement is common within companies. They want to keep the marks of their intellectual properties, regardless of whether they intend to produce new deliveries. Therefore, in no case should it be taken as confirmation that the next chapter is on the way.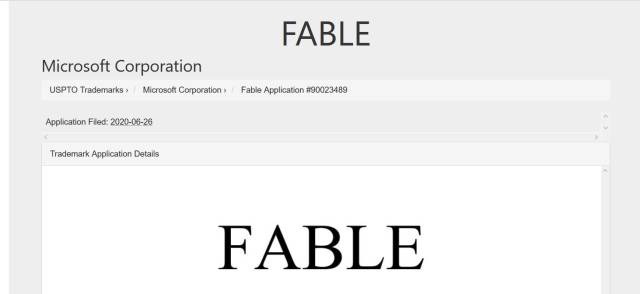 Application.
The Fall of Lionhead Studios
With three main installments of the series on the market, the failed Project Milo for Kinect and Fable: The Journey, the life of Lionhead Studios came to an end just as they were going to launch Fable Legends, a free-to-play title that was finished and one step away from seeing the light. All in all, Microsoft decided to cancel the project and close the studio forever. Since then, there has been long talk about the possibility that Playground is working on a new chapter in the series. At the moment, there is nothing officially confirmed.
Xbox Game Studios' strategy has changed over the years, especially since Phil Spencer took over. Americans have acquired numerous development studios to nurture the Xbox ecosystem (which includes their new console, Xbox Series X) with many games in the future.