This 2021 marks 25 years since the birth of Lara Croft and Tomb Raider, so it is time to review their evolution and take a look at the future.
Lara Croft's name is synonymous with icon. The best-known explorer in the field of video games turns 25 this year, although if we look back it seems that she has been with us for much longer. That's right, Core Design published the first Tomb Raider in 1996, a work that many of us treasure in our "gamers" hearts. Throughout history we have been able to accompany Croft on a thousand and one adventures, but since 2018, with the arrival of Shadow of the Tomb Raider, we do not know anything about her. While we wait patiently for the protagonist to stop drinking tea in her mansion and draw her dual pistols again to embark on a new expedition, it is time to head to the library and dust off the history books to remember what evolution has been like. from the Tomb Raider saga. In addition, we also went to the Observatory to take a look at the starry sky and ask for some wishes regarding the future of this legendary franchise.
The origin of Tomb Raider with Core Design; first stage
Core Design was founded in 1988 by Jeremy Heath-Smith, and despite having few employees at the time, it only took them a year to create their first video game, called Rick Dangerous. We will not go into to talk in depth about the company and its evolution, since with this we could make a complete and individual report. Even so, it is worth mentioning that in that first decade of history they focused mainly on the development of 2D games, which at that time was what was popular and what the available technology allowed them to create. It wasn't until 1995 that the idea of ​​jumping into the 3D realm blossomed with this powerful but promising quote from Toby Gard:
"I would like to make a game based on the pyramids of Egypt."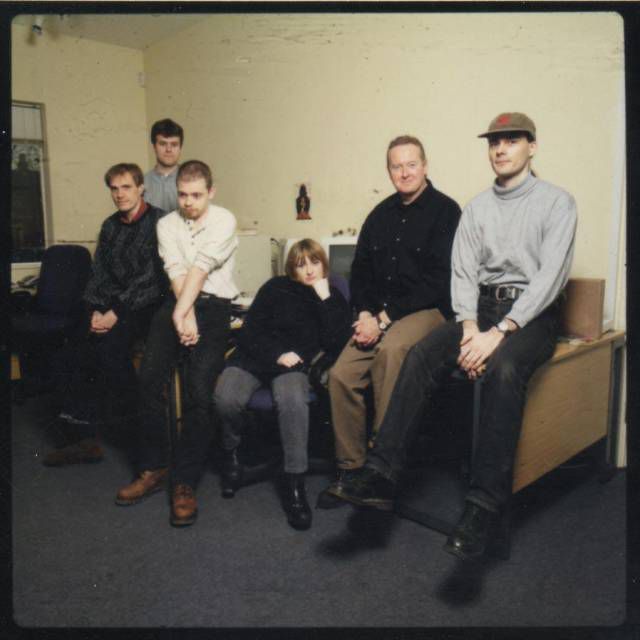 The original Core Design team
The project began to build on that idea, with the main focus on creating a 3D action adventure game with a recognizable female protagonist. Although at the beginning the possibility that it was male was considered, it was ruled out for several reasons, among which is the possible comparisons with Indiana Jones and the fact that they knew that with Lara they would have a greater impact . As Toby Gard, who designed the character, explained in an interview we found in Critical Path (2012):
"It wasn't so much about getting players to identify with Lara Croft, since most games, at that time especially, were played by boys. There was something powerful that I saw in people who played fighting games, where there was a mostly male roster and only one or two female characters to choose from. Statistically the players chose the female fighters much more and I started to see that they felt a kind of protective feeling when you control a different character from you. "
As a curiosity, we can mention that the name of the protagonist was initially raised as Laura Cruz, although this idea ended up being discarded due to the possible complication in its pronunciation by English speakers. Its design, with just 250 polygons, received quite exaggerated feminine attributes to accentuate its femininity; hence the mythical pyramid-shaped breasts that we all remember. Regarding the development of the levels of the title, it was not easy, since there were only six members in the team and it was the first time they had faced working with the 3DS Max software. As Heath-Smith explained in The Angel of Darkness Companion: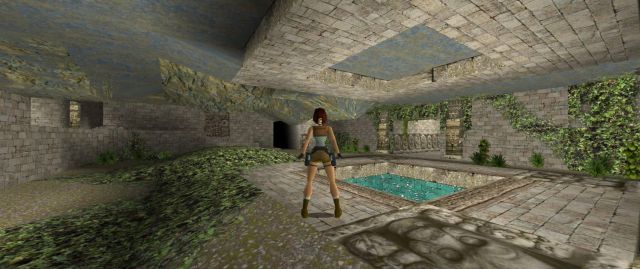 "I would love to be able to say that everything was perfectly planned but it wasn't. In two months, Toby wrote the story and it was like, 'We're going to start here and work our way through here, we'll have a dinosaur, we'll find traps, puzzles, and that sort of thing. The game progressed naturally, there was not a phase of sitting down to structure everything correctly, but rather a much more creative process ".
Tomb Raider finally saw the light on October 25, 1996 in Sega Saturn (Europe), while November 14 was the moment in which it landed in the United States simultaneously on three platforms: Saturn, PlayStation and MS-DOS. It was a great success and managed to harvest up to 7.5 million copies sold, a scandal figure for that time (and for the current one, make no mistake). Due to this great impulse, the Core Design team knew that they had found their golden goose and that it was just the beginning of something very big. Not for that, it was a bed of roses, since only during the development of the first installment they already went through a tough crunch stage that only intensified over the following years.
Just by looking at the fact that a year later, on October 31, 1997, they released Tomb Raider 2, we can find out the level of work they were forced to handle. One of the developers, Neal Boyd detailed his experience to Eurogamer (2016): "We slept under the desk for an hour and when we woke up we made ourselves a coffee and continued working. We work seven days a week, without having a single day off to rest and refresh ourselves. It was very hard. We couldn't think of anything else. We weren't sleeping well. God, it was horrible. We still enjoyed Tomb Raider even so. Details like Winston, the butler, and the entirety of the last level when Lara returns to the mansion and you have a final shootout, were added in the last month of game development. We put it out for fun. "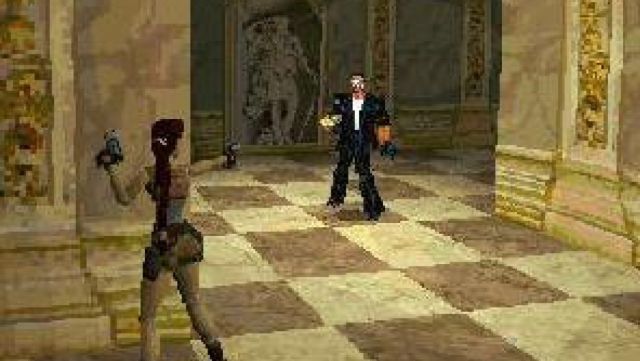 Another controversial aspect that grew to a great extent at that time was the sexualization of Lara through advertisements, merchandising and other products external to the game we had in hand, where her role did not focus on that aspect but on that of offering us a great and exciting adventure with a strong and different protagonist. Ian Livingstone, an important figure in the Core team, explained it this way to Eurogamer (2016): "If you look back you might think that he focused too much on Lara's sexuality, but we were living in the era of girls' magazines. Everyone was part of that culture. We mature as an industry, the world has moved on, and Lara Croft's character looks much more realistic now, more believable. But back then things were different ".
This sequel introduced various improvements and extensions in terms of gameplay, which were extended until the next installment, Tomb Raider III, which closed an excellent first trilogy but with enormous wear and tear for its creators. In fact, for its creation they had to restructure the team, since both Toby Gard and Paul Douglas left Core when they were preparing TRII due to ideological differences (mainly related to the issue of Lara's sexualization), in addition to the fact that The great success they had achieved at that time went to their heads somewhat and they believed that the best thing was to form their own studio, something that did not go well.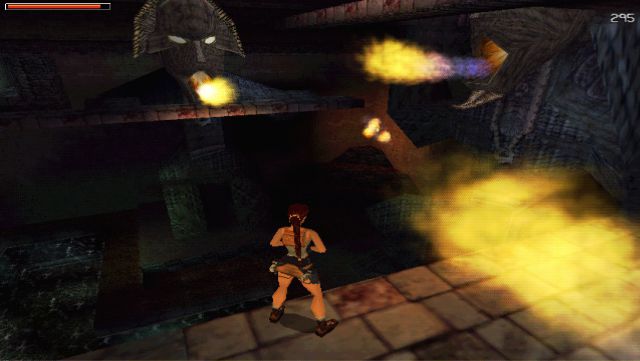 With a third installment much more polished at a technical and graphic level and with new ideas in the pipeline, Tomb Raider III managed to obtain an even greater success than the previous ones. Despite this, both the Core team and the fan base and industry professionals agreed that they wanted to see a really remarkable change in Lara Croft's adventures for the next installment. However, the formula continued with hardly any variations for a few years, based on an annual launch with certain changes compared to the previous one but without risking.
That was also the case with Tomb Raider IV: The Last Revelation (1999). The funny thing with this installment was that the development team at Core Design really wanted to "kill" Lara Croft's character to close their saga with four installments and finally be able to rest. Although the final scene of the game shows Lara being buried in a pyramid, we all know that this was just one more chapter in Croft's adventures: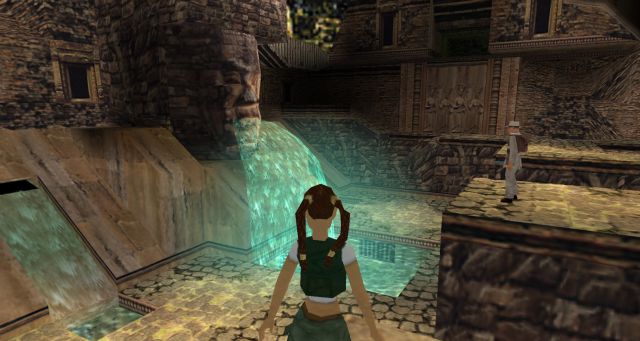 "I said: Look, I don't care what you do, you guys won't be able to kill her. She's James Bond, she's just coming back. If you want to make a dramatic ending you can put your boots on with it but rest assured that whatever ends up with her and turns her into thousands of bits, she can bounce back and flourish again, "Heath-Smith stated in an interview. collected in the 20 Years of Tomb Raider book.
A year later, in 2000, the new millennium welcomed Tomb Raider V: Chronicles, a somewhat different installment from the previous ones by dividing it into episodes that Lara's relatives narrated while they remembered her (on the occasion of her apparent death) . It was precisely because of this change in his presentation that he did not quite convince a good part of the fans and critics, which is why he was left with just 63 on average in Metacritic. On the verge of saying goodbye to the year 2000, many of Croft's fans looked forward to the next promised title that would land on PlayStation 2 the following year.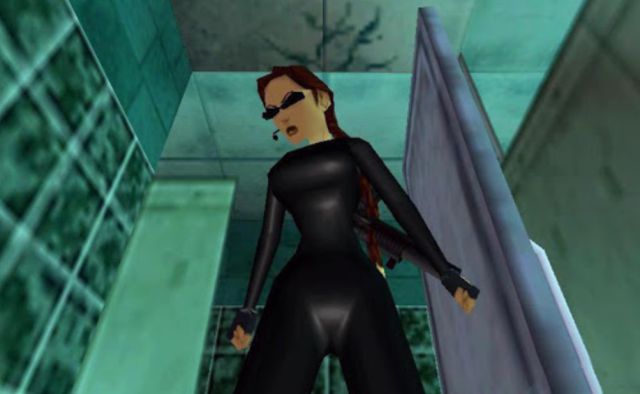 The fall into darkness and the change of hands in development
This bubble that they built for seven years in Core Design ended up exploding. A worn formula and crunch-worn gear resulted in a mediocre Tomb Raider: The Angel of Darkness. It went on sale on June 20, 2003 and the players found a product that was not very polished, with a large collection of technical problems that were attributed to the short time of development that had already been the first game that since Core created for PlayStation 2 Despite the fact that it sold several million copies, it was a great bump that the franchise went through and that even today is remembered as a dark stage.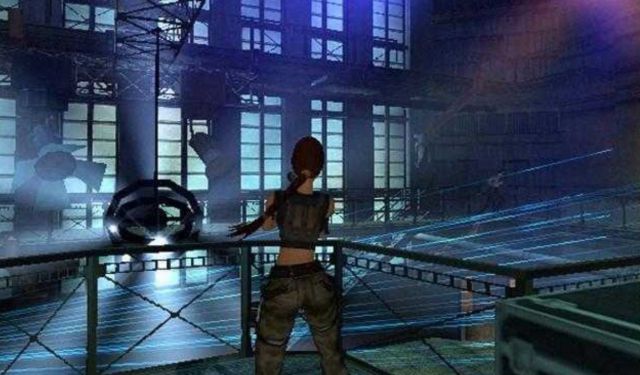 The modification that happened due to this failure was nothing more and nothing less than the change of hands in the development of the saga. From Core Design to Crystal Dynamics, with Square Enix as editor. The company obtained an important legacy that they had to revive with new ideas but at the same time maintaining the classic spirit of the saga to be able to satisfy the fans who had been eager for some time to live new adventures with Croft. The first dish they served from Crystal Dynamics was Tomb Raider: Legend, in 2006, for which they had Toby Gard himself, who returned to fill the position of co-writer and creative consultant:
"I wanted to get involved again because I felt that I could help guide the brand and Lara herself on the path that I think we started with the first Tomb Raider. We look to approach the character design in a caricatured and exaggerated way but preserving its human features and structure in terms of muscles, bone structure and details, "explained Gard in the documentary 10 Years of Tomb Raider: a GameTap Retrospective.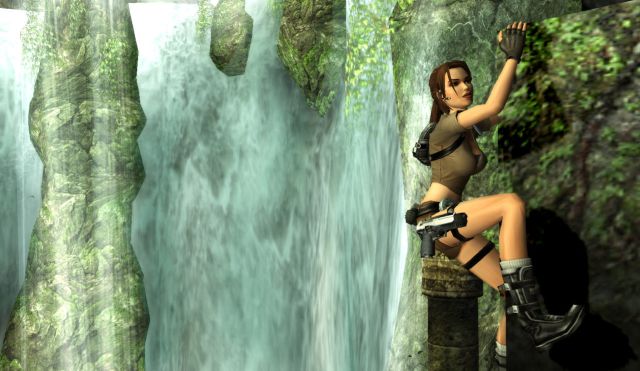 Some negative reviews focused on the short duration of the play or the driving scenes, not too fluid at the controls. However, in general, they managed to obtain an 80% average in Metacritic and reaped a good number of sales, something that prompted them to continue with more deliveries to end up forming a trilogy. Only a year later Tomb Raider: Anniversary landed in 2007, although this time (at least that we know of) it was not due to an extreme crunch situation but because the project had already been underway for a long time, in addition to having the help from Buzz Monkey Software. It is a remake of the original Tomb Raider game, with various additions, new puzzles, gadgets and general improvements that brought a second life to the title:
"This gives us the opportunity to tell the story that we really wanted to tell in the first place. I wanted to enhance the emotional side of the story so that it evolved more towards a questioning of Lara herself, wondering how far she is willing to go to fulfill her objectives. How much you will cross the line of what is morally acceptable to achieve your goals. I think that's something really interesting, "Gard continues in the aforementioned documentary.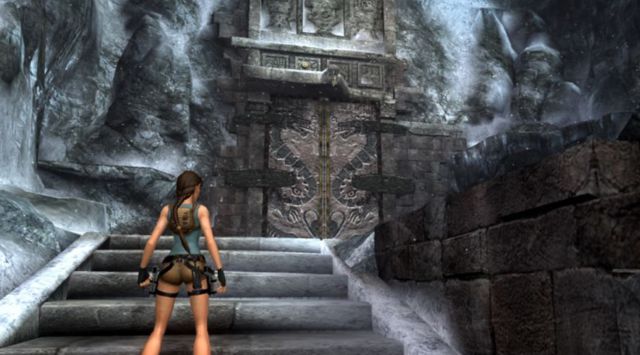 Crystal Dynamics closed its first trilogy with Tomb Raider Underworld (2008), an installment that revolutionized the section of the scenarios present in the game to open them up much more, in addition to presenting large-scale puzzles and other novelties that convinced all Croft fans . As Eric Lindstrom, creative director, detailed in an interview with VideoGamer in 2008:
"As a result of what we did with Legend, we did a deep search to find out what made Tomb Raider and Lara Croft a success. It turned out that the answer was not in the details, but in the expression of those emotions and feelings that people remembered from the original Tomb Raider. The feeling of being where no one else had been for thousands of years, making discoveries, starting mechanisms that had been inactive for a long time and fighting ancient beings.
They achieved this with the support of Square Enix, who provided them with the financial means necessary to translate into Underworld various technical and graphical improvements typical of that moment. However, once again, with the finishing touch that they put on this new trilogy, they knew that the time had come to innovate again. To do this, they needed to take a break for a few years until they returned in 2013 with a totally different delivery than seen so far.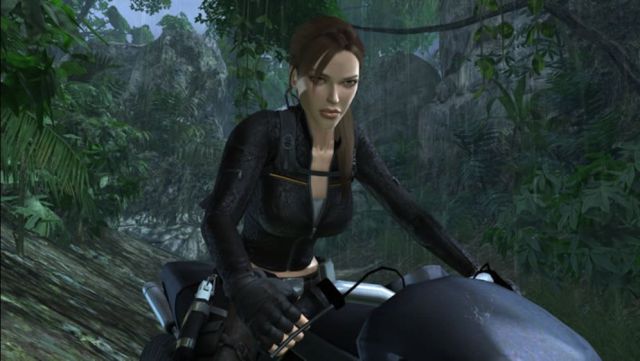 A modern trilogy with a fresh formula
The reboot of the saga surprised all of its followers. At first it was going to be baptized as Tomb Raider Ascension, but finally it was left with simply as Tomb Raider. It arrived in 2013 and adapted its formula to the trends of that time, much more focused on action and shooting (clear inspiration from the Uncharted saga, yes) rather than exploration and puzzles. With Lara Croft they knew they were not going to fail, as Noah Hughes, Creative Director of Crystal Dynamics explained to Siliconera (2013):
"In many ways, we realized that, for better or for worse, Lara was an absolute icon. The best thing was to be so recognized. You could tell it was her just from a silhouette, you didn't even need to see her face. But on the other hand, for many people, Lara stayed at that. It was a combination of braid and double pistols, and it was just that, a powerful icon. In her adventures, she was almost untouchable. He was unshakable and almost immortal. You had the feeling that I was not going to fail. She was Lara Croft; of course I was not going to fail ".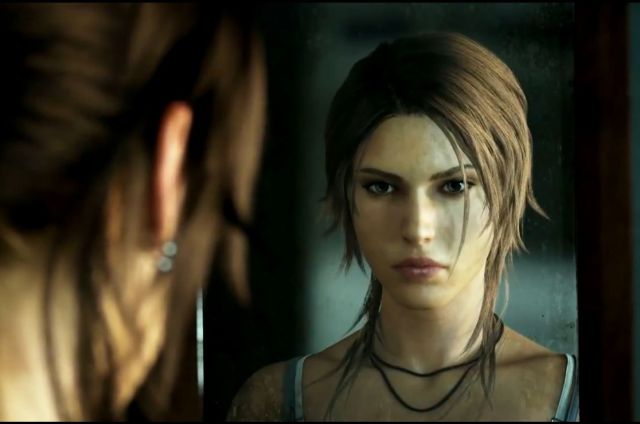 But everything changed when presenting a rookie and fragile protagonist, with fears and a much more personal background than her previous version had. The main architect of this change was Rhianna Pratchett, in charge of composing the script that would direct this new Croft adventure. Thanks to this, mainly, Tomb Raider (2013) was a revolutionary work within the saga itself and quite complete from beginning to end. Lara once again placed herself in the focus of pop culture and with this new formula they knew that they had a guaranteed path to create more deliveries in the coming years.
So it was with Rise of the Tomb Raider in 2015, a sequel to the reboot that further expanded the foundations of the formula presented in it to also add various changes, significant technical improvements and a graphical fidelity never seen before in the saga. With all this, they came up with a more than remarkable work, which convinced many and many that this new course, despite being somewhat far from the classical bases, was the logical path to follow to adapt to industry trends and new tastes from a growing player base. As detailed by Michael Brinker, senior environment artist on the team, to Finder (2018):
"When we look at what Rise of the Tomb Raider does and the overall superstructure of the game, we see how choice is part of it all. All the included RPG elements speak to that element and that is the core essence of what our fans like. It's about having options. And for me, it's not just about being a good Tomb Raider game, but a good game overall. "
Finally, knowing what they had to do to reap success and therefore having a certain comfort that allowed them not to risk too much, Shadow of the Tomb Raider was born in 2018. It is the last installment that we have been able to enjoy to date, developed once again by Crystal Dynamics and Eidos Montreal and probably the most ambitious of the entire saga due to the fact that it only cost about 135 million dollars in the field of production and promotion. This caused the risk in general terms to increase and therefore there were some disappointments along the way. Some of the users shared the opinion that this installment took a step backwards in terms of narrative, something that could be due to the departure of Rhianna Pratchett from the script team. However, as playable it is satisfactory and works well as a closing of the modern trilogy:
"One of the things that I am very proud of in this game is the balance and rhythm of all the mechanics. At Rise we empower action. Here, we have a really interesting pace, there are more puzzles and more exploration throughout the adventure. It's really about taking that momentum necessary for the character and bringing it to a good conclusion, "narrative director Jason Dozois told VG24 / 7 (2018).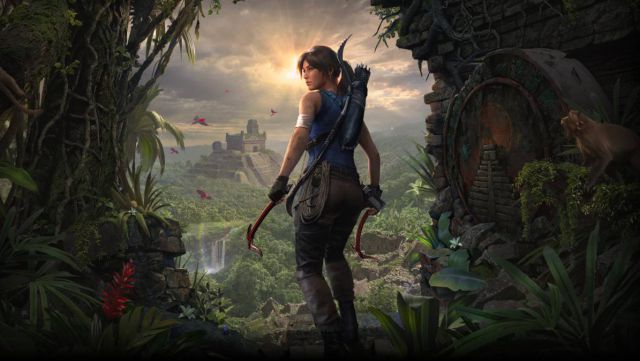 Some elements with essence of the originals were recovered, such as the mythical Croft mansion or the temples with stage puzzles, but that feeling of controlling an invincible antiheroine armed to the teeth was a bit far from the image of tomb raider and explorer that he feared. every step he took in case a ferocious creature (like a T-Rex, for example) was around the next corner.
Lara Croft's uncertain future
Of course, the nine games mentioned are not the only adventures of Lara Croft. We have a good handful of adaptations or minor independent titles for mobile devices and consoles like GBC, NES and even the interactive TV that existed once. However, due to not wanting to go too far and turn this report into a book, we have focused on the main line of games. Works like Lara Croft and the Guardian of Light (2010), Lara Croft and the Temple of Osiris (2014) or Lara Croft GO (2015) did have a greater weight and reached both consoles and PCs and mobiles respectively, but still thus they went somewhat more unnoticed than the three main trilogies. It has also had several adaptations to the big screen with actresses of the caliber of Angelina Jolie or Alicia Vikander, who carried the name of Lara Croft beyond the borders of the video game. In addition, it has appeared in dozens of comics (some of them canon for history) and other cultural products, demonstrating with all this how it is an icon.
After this review, we only have one question to ask ourselves: what is the future of the Tomb Raider saga? At the moment we don't have much information about it, and if we look at the work that Crystal Dynamics has been doing over the last few years, it is clear that they have focused a lot on the launch of Marvel's Avengers. Looking ahead to this 2021 they already have a roadmap established to continue releasing new content in that title, but we do not know if it is the entire team (something unlikely) or if only a select group is dedicated to keeping the game alive. from The Avengers while others work on shaping Lara Croft's future. Asked for, we would like the playable formula and its approach to return somewhat to its roots, presenting a strong, characteristic and unforgettable protagonist in its best version to date.
We hope this is the case and that when he returns he will be in style. The new generation of consoles can offer a luxurious finish to a delivery tailored entirely for these systems, both graphically and technically. Although we have to wait years to see this dream come true, we prefer that it be so and whether it is Crystal, Eidos or another team, they manage to fulfill many of the wishes that fans of the franchise have kept in store. our hearts have been playing for 25 years.

Sources:
JONES, Alan. (06/15/2001). Tomb Raider: The Official Film Companion. Carlton Books, London
MARIE, Meagan. (2016). 20 years of Tomb Raider, Digging up the past, defining the future. USA Prima Games.
PEELER, Chris. (2008). 10 Years of Tomb Raider: A GameTap Retrospective. USA
SÁEZ PÉREZ, P. (2020). The last explorer. A tour of the Tomb Raider saga. Paper Heroes.
VARMA, Dev (08/05/2001), Lara Croft: Lethal and Loaded. New Jersey: White Star Video, UK
Webs: Siliconera, Critical Path, Eurogamer, VideoGamer, VG24 / 7