The popular Nintendo Switch exclusive video game receives the expected July update. We review the patch notes of this summer version.
Nintendo has released Animal Crossing: New Horizons update 1.3.0. This download, now available in all versions of the Nintendo Switch, is the expected set-up of the famous title for this summer, the one corresponding to the month of July, and brings as its main novelty the incorporation of swimming and diving, with all that This implies playable effects.
Animal Crossing: New Horizons Version 1.3.0 | All the news
Once we have installed this free update of Animal Crossing: New Horizons we will receive the new main object, an essential tool to take a dip and start exploring the deep sea: the swimsuit. This garment, if it is put on, will not limit the character's position when approaching the coast, so we have everything around us to swim, dive and collect all the objects that we find; also living things that can be donated to the museum. And that is precisely the grace of this update: the expansion of the museum. From now on, Socrates will accept animals of marine fauna that we could not obtain through fishing.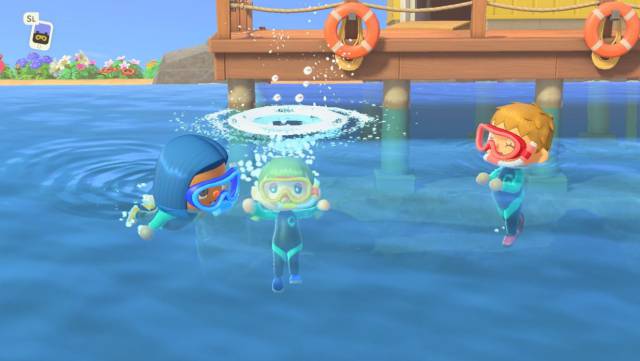 Animal Crossing: New Horizons
On the other hand, Pascal arrives, a character related to this new mechanic and lover of scallops. If we bring you some, it will give us new DIY projects to decorate our home with objects that are related to these reasons, such as mermaids. Finally, Gulliver will now come to our island dressed as a pirate, so it is time to discover the reason.
To update Animal Crossing: New Horizons is very simple: just press "+" above the game icon in the Nintendo Switch start menu, be sure that we are connected to the Internet and click Update> Through the Internet. In a few moments we will have the game updated to the latest version.
Animal Crossing: New Horizons is available exclusively for Nintendo Switch; You can read our original review here, where we rate this work as an "excellent" experience, a must for any console user. With more than 10 million units sold only in digital format and more than 13.5 million copies in its first month and a half for sale, we are talking about one of the greatest successes of Nintendo of the last decade.