The title is seen again during the Ubisoft Forward with a spectacular advance in the form of gameplay. Its launch is confirmed for November.
Assassin's Creed Valhalla has been seen in style during the Ubisoft Forward held this Sunday. The Ubisoft title, which will follow in the footsteps of Origins and Odyssey on the path marked by the role, action and historical adventure, also confirms that it will go on sale this coming November 17 on PlayStation 4, Xbox One and PC; later in Stadia, PS5 and Xbox Series X.
In the gameplay, which gives all the prominence to its protagonist, Eivor, it reveals the work carried out by Ubisoft Montreal to recreate the England of the 9th century and the wastelands of a frozen Norway. The Viking era is the protagonist in a video game where we can found our settlement, conquer lands and improve a fully customizable character.
From FreeGameTips we have already been able to play the title, so we recommend that you consult the cover of the magazine to read what we found the game after trying it for four hours.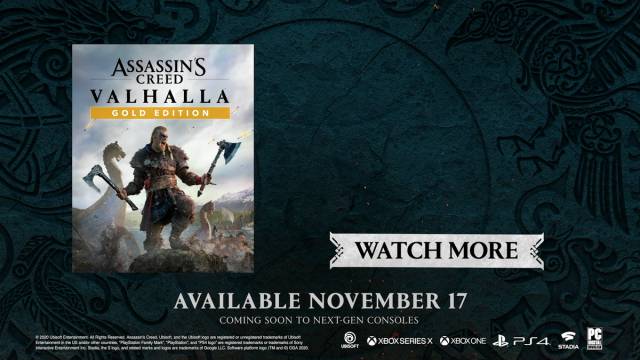 Assassin's Creed Valhalla
Assassin's Creed Valhalla arrives on November 17; also on PS5 and Xbox Series X
We already know pretty much everything about this iteration, which aims to be one of the largest and most ambitious in the entire series. For starters, it will have a storyline connection to the previous episodes; likewise, the character of Eivor —which may be masculine and feminine— has been written surrounded by mysteries and intrigue and the secondary missions will have great narrative depth. On the other hand, there will be no barriers to progression, we will have a variety of puzzles and a system of dialogues with the option of diplomacy.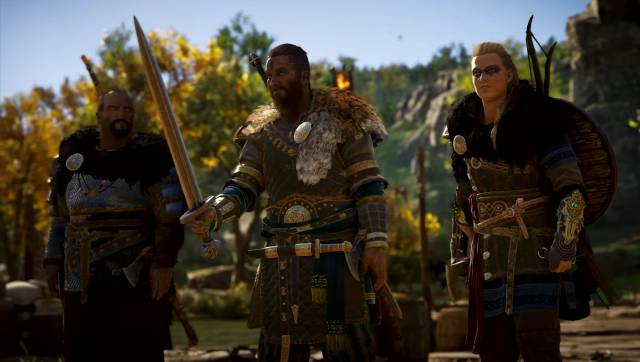 Assassin's Creed Valhalla will hit stores worldwide in physical and digital form on November 17 for PS4, Xbox One, PC, and Google Stadia. On PlayStation 5 and Xbox Series X it will later with Smart Delivery. It is confirmed that in the new generation console from Microsoft it will run at 4K and 30 FPS "at least". Apart from what we have discussed, there are other classic mechanics that are back.
Discover everything that the Ubisoft Forward of this July 12 has given itself here, where we know the first details of Far Cry 6, the new Watch Dogs Legion gameplay and other great surprises from the French company.