The Japanese company takes a liking to the production of mini machines and launches its bid to honor its arcade classics
Sega has announced a new machine for its growing collection of mini machines. Along with the successful and well-planned Mega Drive Mini and Japan's most controversial and exclusive diminutive version of the original Game Gear, Astro City Mini, a miniaturized recreation of one of the company's most popular multipurpose booths, a cockpit, will now be added. Widely used in Japanese arcades that housed some of the classics of the powerful Tokyo arcade division, in addition to many other games that used the JAMMA standard. Still today it is very common to see it in the resistant Japanese arcade scene.
The return of a classic
Astro City, with its imposing 29-inch monitor, was the third iteration of Sega's City cabins, the successor to Aero City and the original City. At its launch in '93 it quickly demonstrated its popularity; Not only did it offer a larger screen than the influential Aero City, it also weighed less and consumed less energy, making it especially desirable for arcades, which massively adopted it to become one of the great icons of Japanese arcade -and Like many good things of the time, it did not officially leave Japan.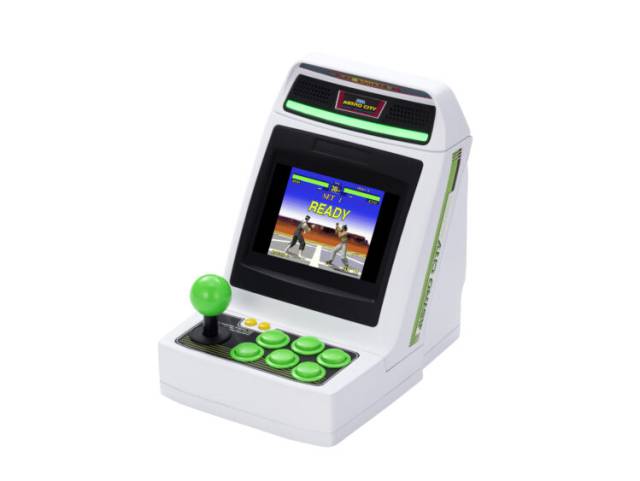 The project of this Mini version has been running since 2018 and is aimed at being a product for collectors, which will use exactly the same material with which the booths were made, which will justify a considerable price of 12,800 yen (just over € 105 ). It will also come with 32 games, including some essential classics of the golden age of Sega in the salons: Golden Ax, Fantasy Zone, Altered Beast … also highlights the presence of Dark Edge and Golden Ax: The Revenge of Death Adder, what It will be the first time that both games reach a domestic format – something particularly bleeding in the case of the Golden Ax sequel, which is a great game. – Virtua Fighter and, as a special extra, the veteran Hiroshi Kawaguchi are also confirmed – Hiro-, composer in Out Run, Space Harrier and other immortal classics, also participates in the project creating melodies and sounds for the menu
What there isn't, at the moment, is a confirmed launch plan outside Japan. With Game Gear they have already decided to leave it as something only for Japan and Astro City is a cabin also linked to the country of the rising sun, although the games have international recognition and the machine could be well received by arcade lovers around the world.