We collected some of the most interesting Black Friday deals for Nintendo Switch, both hardware and software.
In a Christmas in which the new consoles will have less prominence than they should – due to lack of stock, not demand – Nintendo Switch rises again as one of the most succulent devices on the market. The Kyoto hybrid, which turned 3 in 2020, continues to offer a varied video game catalog. Considering its excellent sales, it still has a long way to go in the years to come. And now that Black Friday 2020 is here, it might be a good time to grab the sale console.
At FreeGameTips we have prepared a selection of offers focused on the different Nintendo Switch packs and their discounted video games. They are titles like The Witcher 3: Wild Hunt Complete Edition, Astral Chain, The Legend of Zelda: Breath of the Wild, Borderlands: Legendary Collection, Pokémon Sword and Shield and much more.
Console deals on GAME and Amazon for Black Friday 2020
Pack Nintendo Switch Lite + Animal Crossing + 3 months subscription to Nintendo Switch Online for 199.90 euros
Nintendo Switch Fortnite Edition + Super Mario 3D All-Stars Pack for 349.95 euros
Nintendo Switch + Super Mario 3D All-Stars pack for 349.95 euros
Nintendo Switch, Joy-Con, Blue and Red Pack + Captain Tsubasa and Sonic Mania (download codes) for 359 euros
Nintendo Switch Fortnite Edition for 329 euros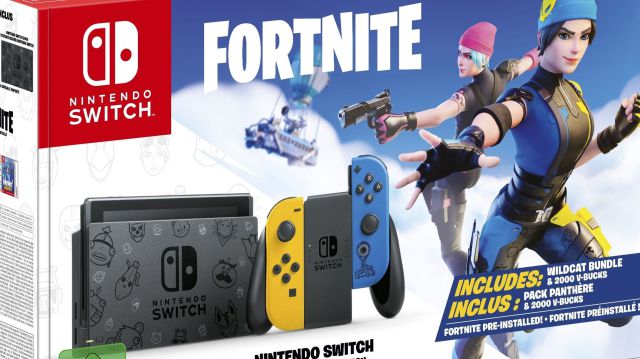 Game deals on GAME and Amazon and MediaMarkt for Black Friday 2020
Mario Kart 8 Deluxe for 49.95 euros
The Legend of Zelda: Breath of the Wild for 49.90 euros
Animal Crossing: New Horizons for 45.90 euros
Super Mario 3D All-Stars for 45.90 euros
Captain Tsubasa: Rise of New Champion for 44.90 euros
Astral Chain for 39.95 euros
FIFA 21 Legacy Edition for 39.95 euros
Pokémon Sword / Shield for 39.95 euros
The Witcher 3: Wild Hunt Complete Edition for 39.95 euros
Naruto Shippuden: Ultimate Ninja Storm Trilogy for 35.90 euros
NBA 2K21 for 32.50 euros
Borderlands: Legendary Collection for 29.95 euros
Bioshock Collection for 29.95 euros
Dragon Ball FighterZ for 26.90 euros
Final Fantasy X – X-2 Remaster for 24.95 euros
Mario + Rabbids: Kingdom Battle for 24.95 euros
Dragon Ball Xenoverse 2 for Nintendo Switch for 22.23 euros
PlaneScape Torment + IceWind Dale Enhanced Edition for 17.95 euros