Until next December 3, the Epic Games PC game store applies great discounts on games of all categories.
The Epic Games Store doesn't forget Black Friday either. The Epic Games PC game store joins the promotions with discounts of up to 75% on a multitude of video games of all genres, including DLC ​​or accessories, until next December 3.
Like Steam with its Autumn Sales, only with another name, at the end of the day we find the same thing, but with another nomenclature: Black Friday 2020 offers in the Epic Games Store. There are dozens of games on offer, so we are going to leave you below a generous list of the offers that we have found most remarkable, especially for the sum of quality and price.
Next to the name of the game you will see the price on sale until next December 3 and a direct link to the store, including the discount percentage applied in the promotion. All Epic Games video games for PC require the specific launcher available in the store itself, a launcher with which we can also run all the free titles that are distributed each week.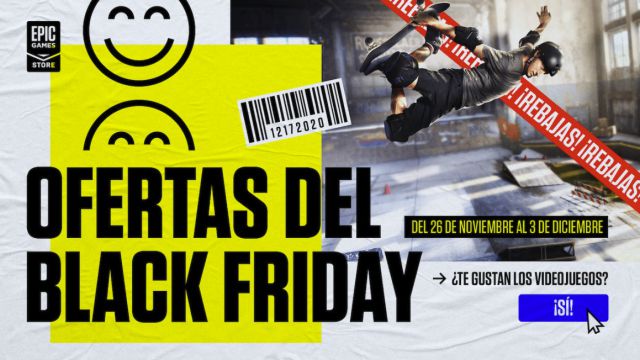 Great deals at Epic Games Store for Black Friday 2020
The Division 2 for 8.99 euros (70% discount)
Beyond Good & Evil for 1.49 euros (70% discount)
Borderlands 3 for 19.79 euros (67% discount)
Assassin's Creed Odyssey for 17.99 euros (70% discount)
Assassin's Creed Origins for 11.99 euros (80% discount)
Disco Elysium for 27.99 euros (30% discount)
Tetris Effect for 19.79 euros (40% discount)
Dead Cells for 19.99 euros (20% discount)
Shenmue III for 16.99 euros (66% discount)
Trials Rising for 3.99 euros (80% discount)
Outer Wilds for 13.64 euros (35% discount)
Far Cry 5 for 11.99 euros (80% discount)
Journey for 9.74 euros (35% discount)