The surprising 8-bit aspect spin off that was released before Bloodstained: Ritual of the Night will receive its sequel this month, with more characters.
Although many of the industry's sacred cow forays into Kickstarter have not been as successful as expected, this is not the case for Koji Igarashi. The quirky Japanese creator delighted fans of the classic Castlevania not only with Bloodstained: Ritual of the Night, which has already sold a million copies, but also with a very retro-looking spinoff, in the style of the era of the 8 bits, such as Bloodstained: Curse of the Moon, which this week has seen its sequel announced, and which in fact, already has a release date: it will be next July 10.
The team that commands Igarashi has also announced that there will be new playable characters: those already present in the original game -Miriam, Alfred and Gebel- are added on this occasion by Zangetsu, Dominique, Robert and Hachi. Bloodstained: Curse of the Moon 2 will also have a cooperative mode for two players, and thus make the most of this plethora of characters.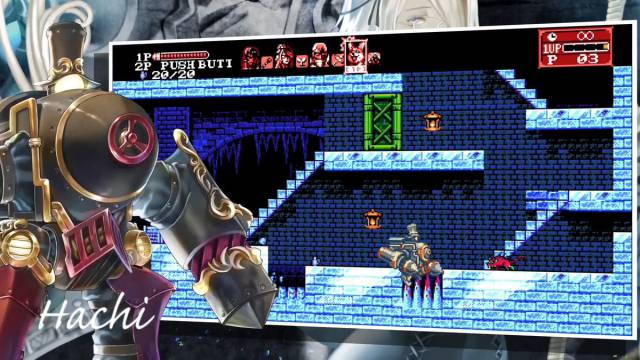 Igarashi, through the big door
After multiple delays in its development, Bloodstained: Ritual of the Night is without a doubt one of the biggest surprises in recent years in the world of video games. With the goal, more than fulfilled, of going back to the origins of the genre that he himself helped to polish, Igarashi gave us a great adventure of action, platforms and exploration in two dimensions. But not happy with that, months before Curse of the Moon would be released, to remind us when Castlevania was a simpler game where aspects such as backtracking or the progress of the character were not yet present.
Despite this, the version for Nintendo Switch was below expectations, receiving multiple patches that have improved its performance and obviously excessive loading times.
Bloodstained: Curse of the Moon 2 will arrive on July 10 on PS4, Xbox One, Nintendo Switch and PC.