The British studio, responsible for Burnout and the upcoming Need for Speed, will donate all the funds to different charities. Play together.
Criterion Games has held a game jam —a meeting of developers with the aim of creating video games in a very short period of time— from which a total of six video games have come out that are giving away completely free. This small collection of titles has a section for donations whose funds will go to charitable causes.
#PlayTogether
The authors of the Burnout series as well as a couple of installments of Need for Speed ​​plus the one that will arrive in the next generation of consoles, have come together to shape this half dozen works in a few hours. They are developed by themselves and, as we see, there are even parodies. Let's take a look at these names, but not before mentioning where the funds raised by the British studio will go. On the one hand, Doctors Without Borders; on the other, the British Red Cross. Finally, Show Racism The Red Card on JustGiving. Health purposes and the fight against social inequality.
You can download all the titles here; only available for computer.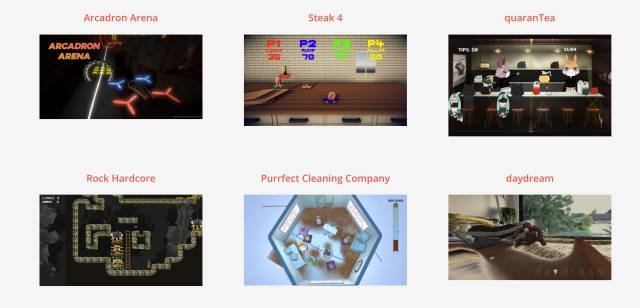 Steak 4 is one of the most striking, a parody of Skate 4 (coming soon) where we control different foods, such as chops, on a skateboard. It is striking that it also includes multiplayer mode.
Rock Hardcore is a two-dimensional platform title, a guy confined to his home by quarantine, and bored by it, he sets out to explore his house from top to bottom.
QuaranTea is a word game between quarantine and the drink that British people like best. We have to serve drinks requested by customers in what seems to be the only open tea shop in a period of confinement.
Daydream is, more than a video game, a technical demo to make exhibitions of visual capacity through lighting effects.
Arcadron Arena is a speed title where we will race against artificial intelligence. We can also try to beat our own registers with a phantom mode.
Purrfect Cleaning Company is a cleaning oriented title. The well-known vacuum robots are the protagonists – with the permission of certain cats – to absorb all the dirt.