CD Projekt RED has confirmed that the new generation versions of Cyberpunk 2077 will not arrive with the launch of PlayStation 5 and Xbox Series X.
On September 17, Cyberpunk 2077 will arrive on PlayStation 4, Xbox One, PC and Google Stadia. This has been confirmed by CD Projekt RED over and over again to ensure that rumors of its possible delay due to the coronavirus crisis are denied. As for the improved versions for PlayStation 5 and Xbox Series X of the game that they assured that they would arrive, from the company they give a statement about it again but they qualify it by adding that "it will not be at launch" of both consoles.
Cyberpunk 2077 on PlayStation 5 and Xbox Series X will have to wait
In an interview with Video Games Chronicle, CD Projekt business development leader Michal Nowakowski said: "In terms of the Microsoft console, as I said, we have officially confirmed both the update and the availability between generations, which It means that you will be able to play from the first moment in the next generation. However, if we talk about a single and complete version for the next generation, that will come later ". To these statements he adds that he does not know the exact moment in which it can be published and that for now there is no release date for Cyberpunk 2077 on PlayStation 5 and Xbox Series X.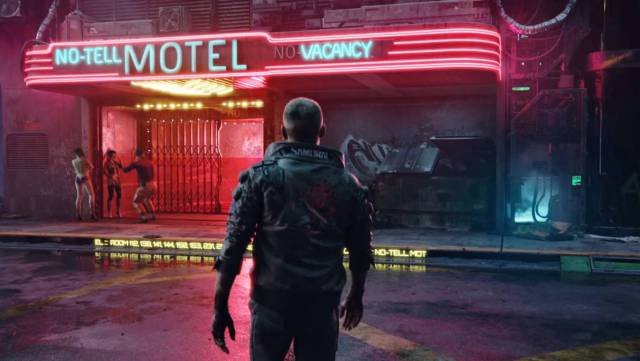 On the other hand, Nowakowski reiterates that Sony has not ensured that PS5 will have backward compatibility with all PS4 games to be able to play an improved version on the new generation console: "There is no official announcement from PlayStation, so it really is not We can neither confirm nor deny anything. It is PlayStation that must address this issue first and then we will have to make a comment, but we cannot go ahead. "
In fact, what we know for now is that it will be "backward compatible with over 100 PS4 games at launch." We do not know what titles will be, so we will have to wait to have the official word of Sony PlayStation and be able to check if Cyberpunk 2077 will be on that list of backwards compatible for PS5.