Thereafter, production will presumably focus on Xbox Series X, Microsoft's new console for Christmas 2020.
The recently announced Xbox One X Cyberpunk 2077 edition scheduled for June will be the last themed console in the current generation of Microsoft consoles. The official Xbox blog has announced that it is the final limited version; thereafter, there will be no more such models and only 45,000 units of the product will be produced.
The console, called Xbox One X Cyberpunk 2077 Limited Edition, will have 1 TB of storage and a copy of the game in digital format that we can redeem on September 17. Also, an Xbox Wirelles Controller based on the CD Projekt RED artwork. For those who are interested, it should be said that the remote will also be sold independently with equally limited units.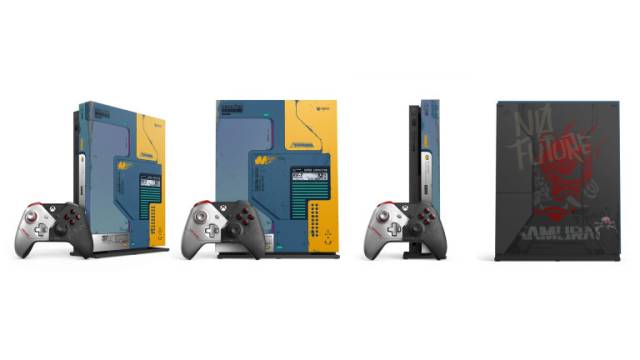 Presumably, from then on, the production of Microsoft consoles begins to focus on Xbox Series X, the expected new console from the Redmond company with which they will begin their journey in the next generation this Christmas of 2020. Despite of the severity of the coronavirus (COVID-19), those of Phil Spencer have confirmed that the plans have not changed and there will be, on a greater or lesser scale, units in stores before the end of the year.
And the one that seems that it will not be delayed either is Cyberpunk 2077. The Polish studio responsible for the game has implemented telework just a few weeks ago, so that the development of the title has not stopped and, according to they estimate, the remaining work is enough as par year will not be forced to move the departure of the title to a later date: it will be ready.
Cyberpunk 2077 will hit PC, PS4, Xbox One, and Google Stadia this September 17, though it won't for PS5 and Xbox Series X launch. In turn, the Projekt RED CD game will receive at least two major expansions in the future.