Are they worth it?
The first time we heard the term "gaming phone" we raised an eyebrow with a skeptical gesture. It was expected, considering that manufacturers such as Asus have a telephony division or that another such as Razer has bought the Nextbit project and its Robin kickstarter phone. It was also expected that this niche market would be created given the large amount of money that players move, both in hardware and software, of which mobile manufacturers aspired to their part (as well as manufacturers of televisions, speakers, glasses, clothes and even chairs).
However, as expected, as soon as both worlds are known, that of video games and that of telephone terminals, one had to be skeptical of the announcement of a mobile phone as a new gaming platform.
Indeed, mobile phones have become multipurpose tools that are already difficult to be surprised at each new application. One of the most successful has always been videogames. From that monochromatic "Tetris" that was included as an extra among the options of a mobile phone there in 1994, through the everlasting "Snake" of Nokia terminals, the games have always been linked to the phones, much more since their status as Smartphones allowed us to play in a network.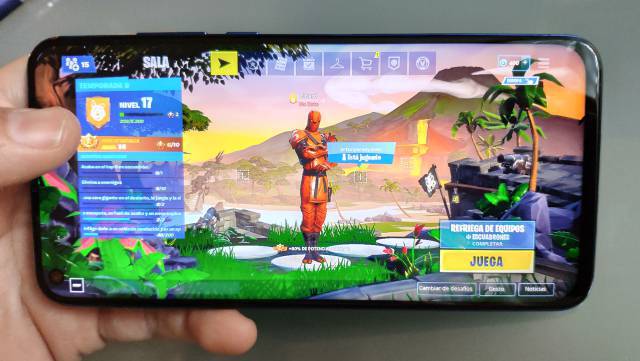 This relationship between mobile phones and games has always had a unique sense of movement: mobile games have been made, not mobile games. Yes, there was a notable exception that came from the hand of the then most important manufacturer of mobile terminals, Nokia, which has the honor of having been the first to really create a hybrid device that combined handset and portable console: the Nokia N-Gage. A project with many millions of dollars and market studies behind that failed, let's say so, because the market was not yet mature.
Today we contemplate a totally opposite scenario: we want gaming phones. Asus presented a few weeks ago its new ROG Phone II and a few days later, even without having launched the phone, the company reported that it had three million reserved phones … only in China.
So we return to the crux of the matter: Gaming Phones. Are we facing a new gaming platform itself, or do we only suffer the nth attempt to take out the rooms?
It is a question that is repeated a lot lately and the answer we give can only be an unsatisfactory "depends". To compensate for this lack of certainty we have decided to write this article based entirely on the personal experience of this editor with their phones over the last months, with the hope that each of you can be reflected in them and decide if it really is a user for a gaming phone or can continue living without it.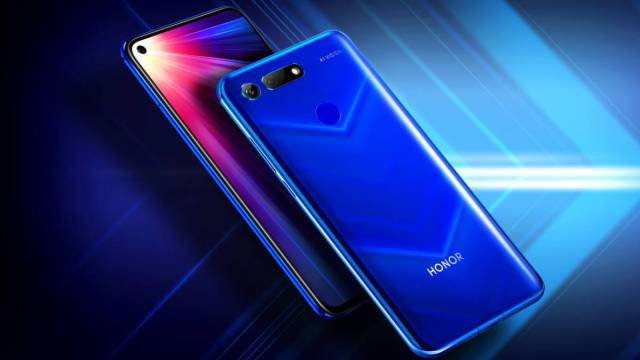 Live with three mobiles
This experience is based on my daily living with three terminals. The first, the one I use as the main mobile, is an Honor View 20, the gaming phone launched this year by the emancipated Huawei. The second is a Samsung S10e, a business phone that I use for more "serious" purposes. And the last one is another Honor, an economic Honor 8X that my daughter uses mainly.
The scenario seemed ideal for a comparison and the objectives were clear. First clarify the question of whether between a phone expressly sold as Gaming, such as the Honor View 20, and another with virtually identical hardware, the Samsung S10e, there was a real difference. In other words, if a phone with a good processor, frequencies and memory was left behind in the games compared to a phone with similar characteristics that have sold us on the basis that it is better to play. The inclusion of the third phone, the more than worthy Honor 8X, aims to confirm whether it is necessary so much hardware, or what is the same, spend € 600, to enjoy today's games.
Why the chosen ones?
The choice of Honor View 20 was very thoughtful. Given my work and hobby, I wanted a mobile gaming. However, I refused to dispense with other functions that I consider decisive in a phone, such as the best camera, autonomy, screen quality and aesthetics. It's about personal tastes, but I'm not attracted to gaming mobiles that look like gaming mobiles. I want a nice phone, but that doesn't clash in any environment. I do not want LEDs, external fans and housings that suggest that at any time they can be transformed into a Decepticon. I chose the Honor for having the best hardware of the moment, its very contained price and its aesthetics, with a beautiful metal case and a perforated front camera on the screen that now seems more common, but that at the time of purchase I loved it , making me forget the nasty "bangs" or notch of the previous generation.
I chose the Samsung S10e among the phones available for work because I have always liked Samsung and it fulfilled everything I could ask for. A beautiful aesthetic, also with the front camera perforated on the screen, 3.5-inch headphone jack, SD memory slot, an excellent camera and an AMOLED HDR10 screen that has me in love.
As for the Honor 8X, honestly, I looked for the phone that had the best performance, as new as possible and with a young aesthetic … below the € 200 that I had as a spending ceiling.
If we compare the two "big" phones, their hardware is practically identical, which is ideal for focusing on the supposed advantages of the "gaming" extras. Both have state-of-the-art processors, both built on 7nm technology. The Honor mounts a new Kirin 980, 6G of RAM and a GPU Mali G-76 MP10, while the Samsung mounts a Snapdragon 855, 6 GB of RAM and a GPU Mali G-76MP12. Clean, both phones have the hardware cap for this generation of 2019.
As for the small of the comparison, the Honor 8x, has a Kirin 710 of 12 nm, 6GB of RAM and a GPU Mali-G51 MP4. Put in perspective, it is still a very powerful hardware for a phone of this price range and, if we buy only guided by common sense, it is a configuration that in price / quality gives a real beating to the other two.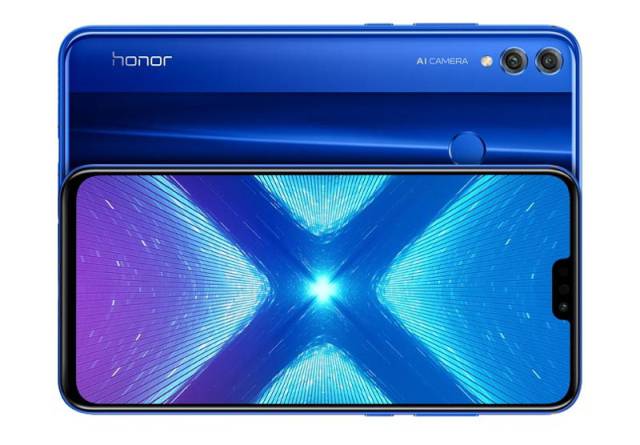 First comparison.
Today we have synthetic bechmark for phones. They are easy to use and, although they are not an irrefutable means to value a mobile because they focus on performance that may not be decisive for us, they do serve to put our three phones in perspective.
The first test is BASEMARK II 2.0, a test that tests the different processors and memory of the phone offering a final result that in the case of View 20 is 4379 points. The S10 almost equals it reaching 4326 points, while in the small 8X, a phone that costs a third than the other two, the result is 2491 points.
Continuing with BASEMARK, the BASEMARK X version focuses on video game performance by passing graphic tests with 3D environments programmed on the Unity graphics engine, which is ideal for us. The results are 43648 for the View 20, 44057 for the S10e and 20428 for the 8x.
The performance between the two big ones is identical and only the use of a slightly better GPU gives some advantage to the S10 in Unity. The 8X performs below half in all tests, but achieves more than worthy results.
The big question
Given the performance, as a player, why would you opt for a gaming phone when there are other phones that are not and offer the same benefits, or even much cheaper phones whose performance is more than enough to play?
With that concern we presented ourselves at the headquarters of Honor and asked them basically why their phone was a gaming phone and Samsung, of identical characteristics, no. Responsible for responding was Javier Palacios, Director of Honor in Spain. This is the interview:
In recent months we have observed how phones called "gaming" were launched. Terminals such as the Huawei Mate X, the Razer Phone 2, Asus ROG Phone II or the Honor View20 are being sold as authentic gaming platforms, beyond the benefits that, as high-end mobiles that they are, are already assumed.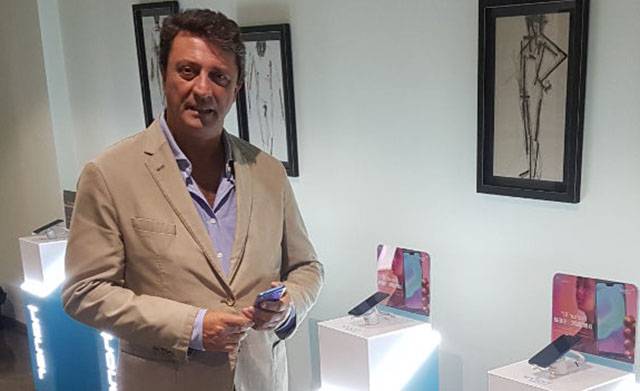 – What differentiates these devices from a mobile that has the same processor, RAM, screen … and that is not expressly addressed to players? Do we attend another commercial maneuver with the players as a target, or have we definitely attracted the attention of the manufacturers and are they designing with us in mind?
– I understand that in some cases it can be read precisely as something like that, a commercial maneuver; But this does not happen with HONOR mobiles.
We were the first brand to inaugurate the mobile product category "gaming" with the Honor Play, a terminal that included software that significantly improved the performance of the mobile game: GPU Turbo.
Recently, at MWC, we went one step further and introduced Gaming + for HONOR View20, a new technology that increases graphic performance, offering even faster speeds, better image quality, greater definition, and all supported by much hardware More powerful.
Specifically, what Gaming + does is increase the performance of the GPU by 20.34%, which in turn makes the transfer of data between the CPU, GPU and memory faster. In addition, the new AI technology improves the prediction accuracy of each frame load by more than 30% compared to traditional methods. All this in the end contributes to generate a quality in the image of high definition video games.
– Yes, but you are talking about Software. When the hardware is so similar, wouldn't it be possible to use that software optimized for gaming on any other phone?
– Is not always that way. As you know, you need to have a powerful hardware that supports that "supplement" that involves software such as the GPU Turbo 3.0 to move, for example, a Fornite at 60fps or an NBA 2K18, whose mobile version does not differ in excess of that of desktop
– What, therefore, are the characteristics that a mobile must have to be classified as a "mobile gamer"?
– Although HONOR was the first brand to work on this concept of "mobile gamer", we do not arrogate the authority to say what is and what is not a mobile gaming… What I can tell you is that the mobiles that we designed specifically for the game mobile have a powerful processor, supported by the specific software that we have already talked about to increase performance and reduce battery consumption, a very tight price and, even, sometimes, a very specific aesthetic, such as gaming PCs.
– As for the software, at the moment a minimum percentage is that of the games that take advantage of all the features of these mobiles. Is it worth the extra cost?
– More and more. A few months ago we announced that we were expanding the number of games compatible with GPU Turbo 3.0 to 25, including Fortnite, FiFA, PES 2019, PUBG or Minecraft.
The mobile videogame industry is advancing by leaps and bounds … The industry's own dynamics will make tomorrow another 25 and all passed.
– The limitations of a mobile as a gaming platform are obvious and since the failure of Nokia nGage, 16 years ago, we have verified how what has really succeeded are the simplest and most accessible games, fast consumption and with great volatility. Do you think that having more powerful platforms will push programmers to take risks with more ambitious developments?
– In fact, it's already happening. The experience of playing Tomb Raider in an nGage (I remember it was one of the first that came out) has nothing to do with playing Fornite with a bluetooth jostick and a touch screen, for example. The control was more complicated before, the ports were not well implemented; All of this was something like an experiment with good intentions but that didn't work as expected …
The gaming proposal of HONOR, I insist, pioneer in this, today is closer to desktop consoles than a mobile five years ago. In fact, it is that you can connect your HONOR device to the TV while playing PUGB, without losing an iota of information.
And it is true that the Angry Birds and the Candy Crash still have an important weight in the online stores of smartphones, but since recently they have begun to live with triple A that have nothing to do with their console versions.
Therefore, it is perfectly normal for developers such as Square Enix or Rockstar, or Nintendo itself, to start making a strong commitment to the development of mobile games.
Back in writing we had little trouble confirming this bet. Spending on mobile games is no longer so far from that destined for "normal" games. In fact, estimates for this 2019 speak of the fact that in Spain alone we will spend around 409 million euros on mobile games. Other figures that overwhelm are, for example, the revenues of the mobile version of Fortnite, which reached 2,104 million Euros in 2018. And we talk about a free game that does not run decently in the vast majority of mobile phones that we have in this country . It is also surprising that a game like Candy Crush, which was launched in 2012, is still billing one billion euros a year, a free game of more than 7 years! But there is a figure that would in itself end any doubt about the potential of mobile gaming. Only in free games in 2018 we spent 77,000 million euros.
Let's see who, after seeing these figures, dares to argue that gaming phones have not arrived to stay.
But, while it is clear that mobile games are successful, that they generate billions in profits and that mobile manufacturers are going to get on that car, we need to confirm if their products, these so-called gaming phones, are really what They promise or are another punch.
After seeing the results in synthetic tests and the cold specification tables, we find that there is hardly any difference between a gaming and a normal high-end. In our interview with Honor we confirm that much of the optimization of a phone towards the games can come from the software, which is responsible for focusing the full potential of the hardware on the most determining parameters for the games. According to this scenario, it would be enough for all manufacturers to use this type of software, a "game mode", and automatically all phones would be gaming.
The "extra" gaming
On the other hand, among the new gaming phones we have products with features or electronics out of the ordinary. This is very specific hardware that confirms that we are facing an unusual phone, specifically designed to play. The clearest examples are the 120hz screen of the Razer Phone 2 and its powerful front speakers, the cooling by fans of the Nubia Red Magic, the exceptional 240hz touch response speed of the new Xiaomi Black Shark II, or the TOF sensor of the Honor View 20 and its possibilities of play through gestures. Not to mention more and more striking cases and LEDs. Why not; You can not miss RGB LED and its happy 16.7 million colors.
All these extras offer very specific benefits to the gaming experience although, as we see, in very different directions. So disparate that they make us think more about attention calls, differentiation from the competition and future bets, than in the response that both players and developers are asking for.
The experience.
Far from all these fireworks, in the experience of this editor, it was already installed the certainty that the gaming phone, the Honor View 20, was better to play than the "serious" Samsung S10e. I just needed to confirm why and the only way to do it was to play.
And the one chosen to do it, of course, has been Fortnite.
The Epic Games game can with everything and it remains to be seen what phones can with it. Thus, the first to fall in this comparison was the Honor 8X fight. The phone does not support Fornite. We can install it and we even know of other users who have managed to play it, but in our case, when trying to start the game, the game crashea.
The 8X falls from the comparison at this point, when we have raised the bar to the maximum. And with this I mean that, up to that specific title, a phone of these characteristics and price has been able to with the rest of the games that I have been putting into it without major problems. Including a very similar game like PUBG. And remember that it costs about € 180 …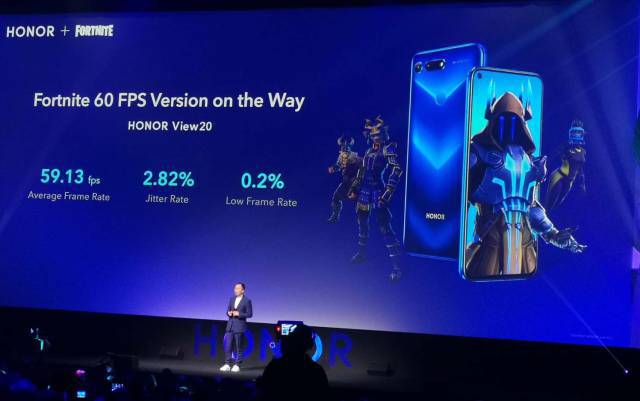 But we were with Fornite. Both the Honor View 20 and the Samsung S10e are capable of running it at 60FPS. In the Honor it is seldom lowered from that ratio and in the Samsung we can aim lows up to 50 FPS but, objectively, it is not something that varies the gaming experience, being excellent in both devices. The only significant difference is the higher quality of the Samsung screen, an AMOLED of 2280×1080 with a pixel density of 435PPI, compared to the LTPS of 2310×1080 and 398PPI of the Honor, a difference that we will only appreciate when we see both screens at the same time.
However, my marked objective was going in another direction and in order to achieve it I was going to need a good Fornite empacho. After starting the game on mobile phones with 100% battery, automatic brightness and medium sound, I let the minutes pass. The perception that it brought to the test soon began to be confirmed and it is that Samsung warmed much more than the Honor from the 20 or 30 minutes of play.
The aluminum case of the Honor View 20 dissipates heat much more effectively than the Samsung glass, which ends up becoming annoying to hold. The specific point under which it would house its processors literally burns to the touch. The use of a thermometer allows to confirm that while the screen is maintained at about 45 degrees Celsius, the rear central part reaches 47.
But in addition to that feeling in the hands, overheating begins to take its toll on performance. Samsung security controls begin thermal throttling by lowering the frequencies of the processors to save them "from burning", which ends up causing those 50FPS minimum that we had observed promptly with the cold mobile, now they are the constant, reaching negative peaks by below 40 FPS at some times.
Meanwhile, the Honor View 20 has warmed up, but not to the point of being annoying, nor of requiring the throttling that prevents maintaining 60FPS constants. Using the laser thermometer we can verify that the hottest point is on the front of the screen and is around 36 degrees Celsius, while the aluminum rear does not exceed 34.
And this is where we finally found one of those "gamer" implementations that really show up on a phone. The View 20 has a cooling system called NINE (for the nine layers that compose it) that takes advantage of the possibilities of steam chambers, copper heat pipes and graphene heat shields. Be that as it may, the phone does not heat up. Never lower your performance.
And soon we would find another one of those features that will make us value gaming phones; Battery. The Fortnite endurance test on the Samsung S10e ended before arriving at five hours because its 3100mAh battery did not give for more. However, the 4000mAh of Honor exceeded six and a half hours with the game on screen. Perhaps from this perspective, that of being able to spend more than six hours playing Fortnite, we do not appreciate how wonderful it is to have a battery of such capacity, but if we say that it allows us between 30 and 35 hours of a normal one, it will surely please us Any user, player or not.
Conclusions
Our months of experience with mobile phones allow a first conclusion; It is that they have arrived to stay. There are too many people playing with the mobile, spending so much money that it is impossible for both game developers and hardware manufacturers to miss the opportunity.
So this race that we have seen so many times, between hardware benefits and software requirements, is definitely installed in this telephony sector, which, as players and geeks, we love.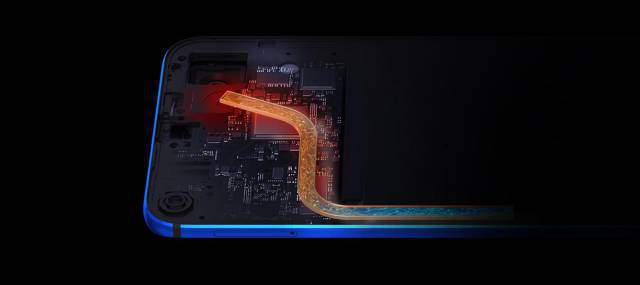 Abstracting from that future and focusing on the present, we will answer the question that makes sense of this report. Are mobile phones a new gaming platform or are they another corkscrew? We have verified that, like almost everything today in this sector, there is a lot of propaganda, but there are also certainties that will ensure that those who consider ourselves players end up buying a mobile designed specifically for that hobby.
Although the experience with the Honor 8X, a mobile of € 185, shows that with it you can play perfectly to the vast majority of games available for mobile, its hardware is not enough to be able to move the Triple A that increasingly arrive in greater measure to the mobile market. With the 8X we can play an Asphalt 9 or even a PUGB if we are condescending and allow some graphic pull at specific times, but it cannot with Fortnite. If we want to join the fever of the Epic game, we will have to spend more money.
But the real doubts come when we go to the high end and there we have seen how phones with a hardware superior to the 8X already manage to move this demanding game. We will find the differences in that some move it to 60FPS, while others more modest remain in the 50, 40, 30 FPS … There will be each player who has to weigh if the relationship between gaming experience and economic investment in your phone It is the right one.
And reaching the top of the range, those that can with Fornite at 60FPS, we have to look for the differences in other sections, such as the screen frequency, the speakers and, above all, in the cooling and battery capacity. These last two factors, as we have seen in this article, are the ones that today seem most decisive when it comes to differentiating a gaming phone from another that is not.
And we have to finish with what is usually the most determining factor; the price. And, except for exceptions, gaming phones are not coming out with an extra cost as exaggerated as one would expect. The Honor View20, a mobile this year that we are delighted in any type of use, we can find today (August 2019) between 340 and 390 €. The Xiaomi Black Shark II we have between € 460 and 500 and if we want to go to the most complete phones, the Asus ROG or the Razer Phone 2 will not take too long to lose € 600. If we take care of your hardware, processor, GPU, screen, RAM … its price is similar to that of a product with the same specifications and without the last name "gaming".
In short, as players, given these expectations, it will be difficult to find reasons why not start looking for our next phone among the offer of these devices that, it must be recognized already, have become on their own merit a new gaming platform , like PC and consoles.