Kojima Productions, 505 Games and Nvidia reach an agreement with which they offer their new video game together with a graphics card from the RTX family.
Death Stranding, the latest from Hideo Kojima that will come to PC on July 14 after its debut last year on PS4, will be available for free with the purchase of an Nvidia RTX graphics card through a limited-time promotion . This has been announced by its managers, Kojima Productions and 505 Games together with Nvidia, a commercial movement with which it aims to promote the launch of the adventure starring Norman Reedus in compatible.
A free copy of Death Stranding
Thus, all those who were thinking of renewing their graphics card or GPU, have before them the opportunity to release a model of the Nvidia RTX family along with the title of Hideo Kojima, which arrives on PC in just a few days. And is that RTX graphics cards offer great graphic potential, ideal for squeezing the visual of Death Stranding and that it looks better than ever.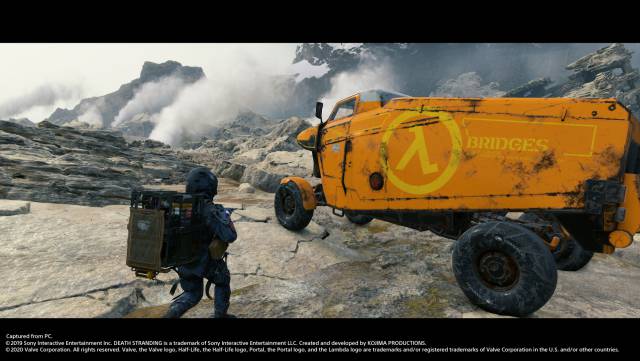 This new promotion starts today and will run until July 29; Thus, all those who already get a new RTX graphics card will receive a downloadable Death Stranding code for Steam, taking advantage of the new Nvidia Game Ready controllers specially designed for titles like the one in question.
Here is the complete list of Nvidia RTX graphics cards that are included in the promotion along with Death Stranding:
RTX 2060
RTX 2060 Super
RTX 2070
RTX 2070 Super
RTX 2080
RTX 2080 Super
RTX 2080 Ti
Do not hesitate to check the official Nvidia website for more details on this temporary promotion; And if you have any doubts about Death Stranding, don't miss our detailed Reviews of its original version for PS4, a title that hit the market at the beginning of November last year.