Rockstar Games introduces weekly updates to the popular GTA V multiplayer mode, this time featuring The Diamond Adversary series and more.
One more week, Rockstar Games presents the news of GTA Online, the popular multiplayer mode of GTA V, this time, with the Adversary series of The Diamond, double GTA $ and RP in a selection of missions, the Maibatsu Penumbra FF as the jackpot Roulette of Fortune, Diamond offers, discounts on a selection of vehicles and Prime Gaming benefits, among others.
Win a fortune in the Adversary series
This week you won't have to break into The Diamond's vault to win a pasture – the real action is in the casino zone, in The Diamond's Adversary series. Competitors will get double the rewards in all their modes. In addition, those who win any mode in the series will receive a special bonus of solid GTA $ 250,000 in less than seven days.
The bonuses for the week are based on the most played activity of the weekend (vip and biker jobs and challenges). The VIPs won, so be prepared to smuggle with double the rewards on special merchandise sales all week long.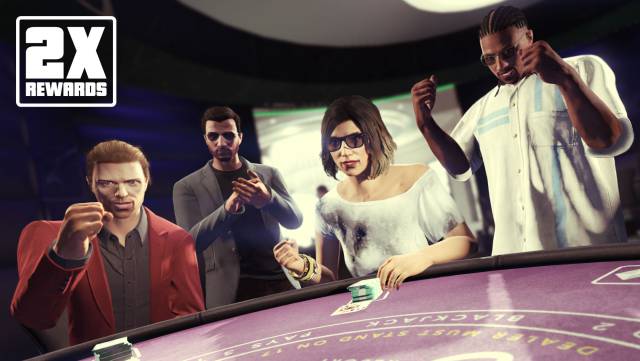 Double GTA $ & RP on Gerald's Last Play
If Gerald calls you, don't let the mailbox jump – all of Gerald's Last Play missions award Double GTA $ & RP through September 9, so pick up the phone to help out an old friend and earn quick cash at change.
Podium vehicle: Maibatsu Penumbra FF
Stop by the lobby of The Diamond Casino & Resort and play roulette of fortune. This week's jackpot is the Maibatsu Penumbra FF, a high-performance vehicle that reaches blazing speeds before you can buckle up.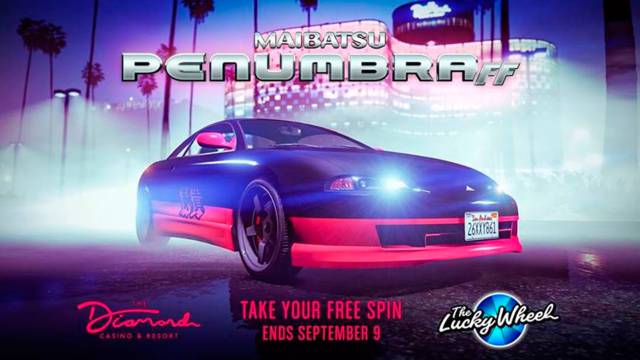 Offers at The Diamond
The Diamond offers all kinds of deals and discounts this week. Drink free champagne at the bar and remember to stop by the casino store before you leave, because all the exclusive casino clothing will be half price next week. The main penthouse suite and all its customizations (colors, designs, plans and additional rooms) cost 30% less.
Vehicle discounts
Grotti Fury – 30% off
Grotti Itali GTO – 30% off
Overflod Entity XXR – 30% off
Karin Kuruma (Armored) – 40% off
In addition, you have a 40% discount on the Mammoth Thruster and 30% on the TM-02 Khanjali until September 9. Also, in the coming weeks there will be more discounts on vehicles.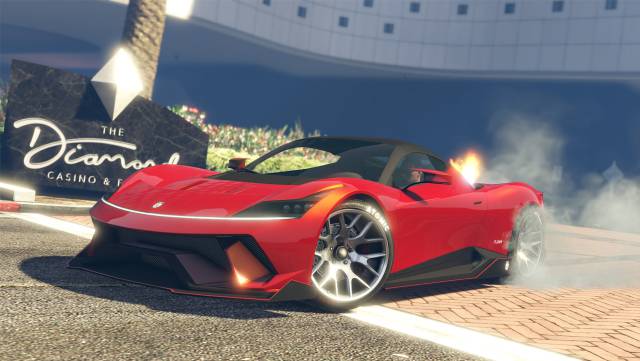 Prime Gaming Advantages
GTA Online players who link their Rockstar Games Social Club and Prime Gaming accounts will receive:
GTA $ 200,000 for playing anytime this week
Vespucci canals nightclub FREE
70% off the Mammoth Avenger
75% off at the Avenger Gun Shop and Vehicle Shop