Blizzard presents a new expansion of its popular strategy game with 135 cards, 40 of them double-class; comes to PC and mobile in August.
Hearthstone, Blizzard's popular free-to-play strategy and card game, will receive in just a few weeks a new expansion with Academia Scholomance, a new content that expands the title with up to 135 new cards, 40 of which will introduce the double class. This has been announced by its managers, sharing a new cinematic trailer that introduces us to the magical world of a new expansion that will arrive in August on PCs and iOS and Android phones, on a date yet to be specified.
New packs of envelopes already in pre-purchase
Thus, one of the main innovations of Academia Scholomance is the arrival of the so-called double-class cards, with the possibility of building totally new decks and introducing new game mechanics. Of the 135 new cards in the expansion, 40 of them will be double class, spread over 10 different combinations; In addition, each will have their magic teacher as a legendary minion.
Some of these combinations will be Warrior and Rogue, Druid and Hunter or Warlock and Priest, among others, also adding the so-called Sudden Magic, a new common feature in some of the new cards that will activate their effects every time a spell is cast.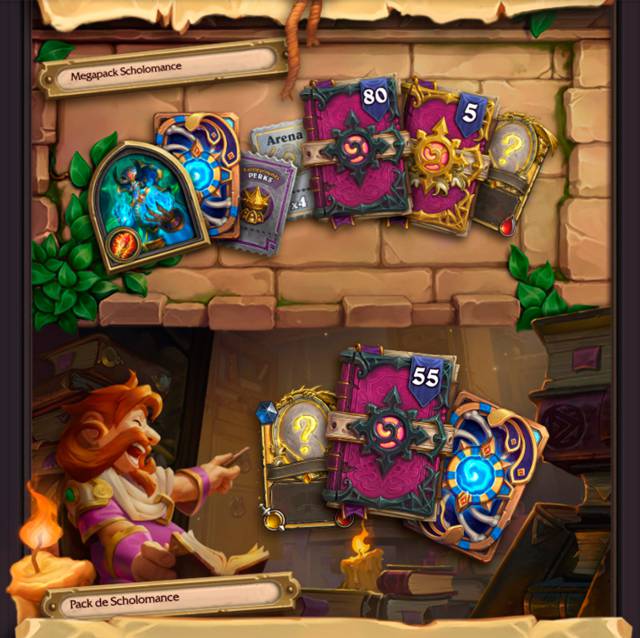 But there is much more; And it is that Academia Scholomance intends to completely renew the way in which Hearthstone is played, also adding the so-called Studies to the formula. This is a new mechanic that will allow you to select one card out of three possible and insert it into the deck so that the next card of the same type needs only half mana to act.
Finally, Blizzard has already made available to players the pre-purchase of different packs of envelopes, among which are the megapack for 79.99 euros that includes 85 envelopes, 5 gold cards, 1 golden legendary card, the hero magician Kel'Thuzad with his own back, a tavern pass and 4 tickets to the Arena. For its part, the standard pack includes 55 envelopes, 1 golden legendary card and the magician hero Kel'Thuzad with his own back for 49.99 euros.
Hearthstone: Academia Scholomance will arrive on PC and mobile iOS and Android in August on a specific date yet to be announced.