We explain the steps to follow to be able to link your uPlay (Ubisoft) account with Twitch in order to enjoy all the advantages it offers.
Given the multitude of digital platforms that we have today, it is understandable that we miss a bit when trying to remember our accounts in each of them and how to link them with each other. In the case of uPlay, Ubisoft's gaming platform, we can connect it to our Twitch profile in order to receive various special free rewards by following the live broadcasts of Ubisoft channels on Twitch. Below we detail how to link both accounts, in addition to reminding you that the company is preparing to launch its own battle royale called Hyper Space.
How to link our uPlay account with Twitch
To begin, we must go to the "Account Management" section of the Uplay website.
We enter our email and password or create a new account from scratch if we do not yet have our own.
Once inside, we go to the Account Information tab and there we will see the linked Accounts at the bottom of the page.
Next, we click the Link Account button below the Twitch icon.
A pop-up window will appear in which we will have to log in to our Twitch account if we did not have it already previously open. We also have the option to create an account from scratch at this point.
Once we are logged in, we will receive a confirmation that we have successfully linked our Twitch account.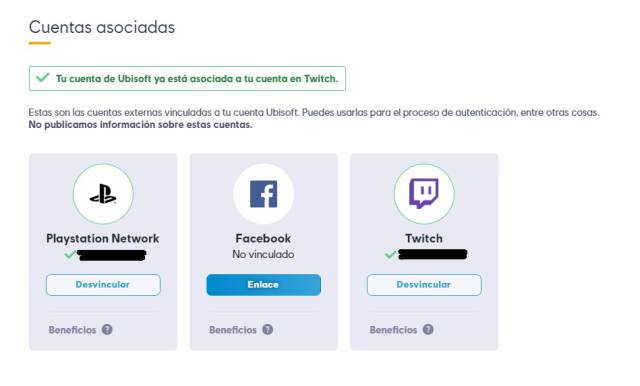 If we follow these simple steps we will already have both accounts connected and we will be able to start enjoying the advantages that Ubisoft offers by seeing their live and online broadcasts. Some examples of these rewards are aesthetic or equipment customization items (ammo, armor, weapons, money, etc.) in For Honor, The Division, Rainbow Six Siege or Assassin's Creed Origins, among other company titles such as the upcoming Hyper Space.