Humble Bundle reveals the titles selected to participate in the July Humble Choice. Get 9 computer games for € 17.99.
Humble Bundle has revealed its grid of participants in its monthly bundle, Humble Choice. The subscription, which replaced the old Monthly, continues one more month with an assortment of titles for all tastes.
Among those selected, the presence of Age of Wonders: Planetfall, the 4X edited by Paradox, stands out. If you are looking for a different management game, you can find Railway Empire, where you can control your own railway company in the midst of the New World boom in the United States. Below you will find the complete batch:
Age of Wonders: Planetfall Deluxe Edition

Void Bastards

Railway Empire

Battlestar Galactica: Deadlock

Yuppie Psycho

Beat Hazard 2

Sigma Theory: Global Cold War

Metal Unit (Chapter Update)

Don't Escape: 4 Days to Survive

Verlet Swing

Welcome to Basingstoke

Earthlock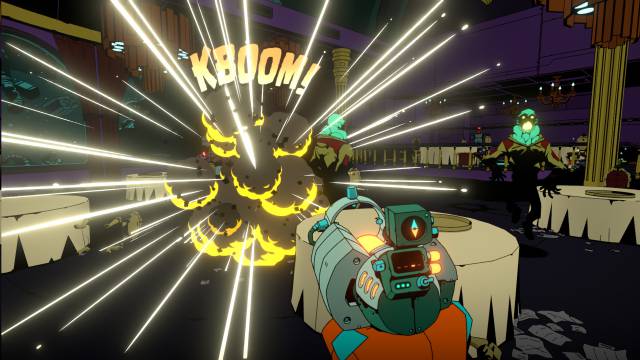 Void Bastards.
Planetfall's Deluxe Edition incorporates various content from around its universe, such as a digital art book and original soundtrack. In addition, you will be granted access to the Bravado and Space Rebel decorative package, plus a scenario of infested worlds.
It will be up to you to choose which modality you want to adhere to, which will vary the number of games you will receive. You will have three options: lite, basic and premium, or what is the same: no game, three games or nine of, among those selected. Lite will allow you to access the Humble treasure, a cabinet of games without drm between the experimental and the independent, along with a 10% discount in their store.
On the other hand, the basic edition includes the advantages of lite and allows you to select which three games you want to stay forever from among the chosen ones, for a fee of € 13.99 per month. Finally, the premium modality consists of an increase in the number of games to receive from 3 to 9. The discount in the store increases to 20% on all purchases, as well as access to the humble treasure, for € 17.99 per month. In any case, you decide what you want to receive.