We exclusively interview Scott Phillips, director of Immortals: Fenyx Rising at Ubisoft, who details various keys to this new IP.
After surprising us with a first trailer for Gods & Monsters (now Immortals: Fenyx Rising) at E3 2019, Ubisoft has been offering new details of this new proposal from the Quebec division for PC, PS4, Xbox One, Nintendo Switch and Google Stadia. In addition to what was shown during Ubisoft Forward, we have been one of the media that has been able to play its demo, so we recommend you read our detailed impressions that come along with this piece that concerns us. Here you will find an interview with Scott Phillips, director of the game, with whom we have been able to speak to clarify several interesting points that define Immortals: Fenyx Rising.
A name change in search of his own identity
To begin with, something we want to clarify is the reason for the change in the name of the game, since it is a modification that occurred without prior notice and without giving it too much thought. Scott tells us how the decision came together in the development team:
"Near the end of 2019 we knew that we would have more time to work on the game, so all the directors, employees… all the developers around the world took their time to play the game. So we evaluated what we wanted to do with the narrative, the visuals and the gameplay. We had to apply a lot of changes to those three aspects and as we adjusted them it became clear that we wanted to focus intensely on Fenyx, the protagonist. In his adventure and his interaction with the gods. So we wanted to rethink what this game is about and that's where the name change came from, to put more emphasis on Fenyx than on the gods. "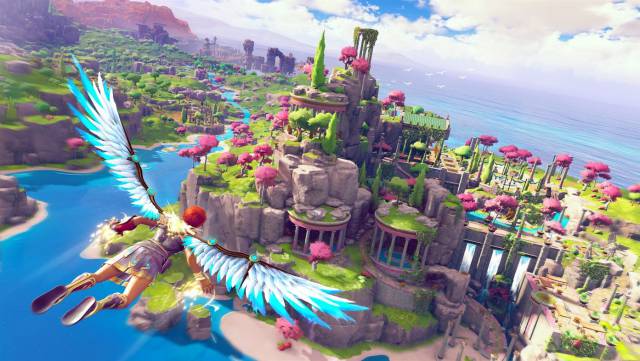 Even so, the gods will not have a minor and secondary role, since as we could see in our gameplay session, it is clear that Zeus will have a charismatic personality and will release various pearls of humor in each sentence. The game director himself describes it as: "The tone of the game is joyous as well as epic. I think the best description of it would be Ancient Greece with Guardians of the Galaxy. So the interactions between the characters can be light and fun but the bottom line is epic and relevant.
In addition to the famous comic from the Marvel universe, the inspirations they assure us they had were Assassin's Creed Odyssey, since after three years developing it they immersed themselves in the history and mythology of ancient Greece, in addition to other open world games from both their own Ubisoft and other companies.
A great open world to explore
As you have seen when reading our trailer for the game, Immortals: Fenyx Rising presents a huge open world, with countless places to explore and tasks to perform. For this reason, we asked Phillips directly how long he thinks the campaign will last approximately: "With any open world game it's hard to tell, since it depends a lot on the systems you want to invest in, your gameplay and so on." This makes it clear that stopping to explore and perform side quests is not the same as going straight down the main line. "So I would say that it could take you roughly 20 or 30 hours just going down the main road and many more if you stop to investigate every detail."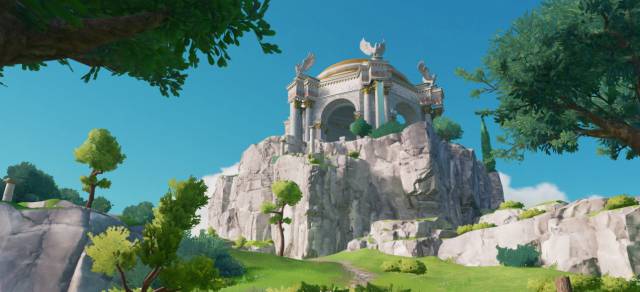 In that time we will be able to complete the three main sections offered by the gameplay of the title: main story (where we have to find and restore the ancient glory of the Greek gods, in addition to fighting against the main enemy, Typhon), optional missions (they will be entrusted to us the gods and other NPCs we will meet) and "everything that is available in the world". This includes both the puzzles and the exploration of the immense map available and the battles against the enemies that we encounter:
"Some of the objectives will require us to target certain locations such as puzzle settings or Chambers of Tartarus, so they are tied to the main story. Even so, we also have an endgame in which we can face legendary enemies, much more challenging puzzles and other challenges that are difficult to complete in the early stages of the game. "
The director ensures that this third section with a greater degree of freedom for the players has its own narrative load and context to encompass Greek mythology such as the fact of providing resources for the progression and customization of the team that our character has.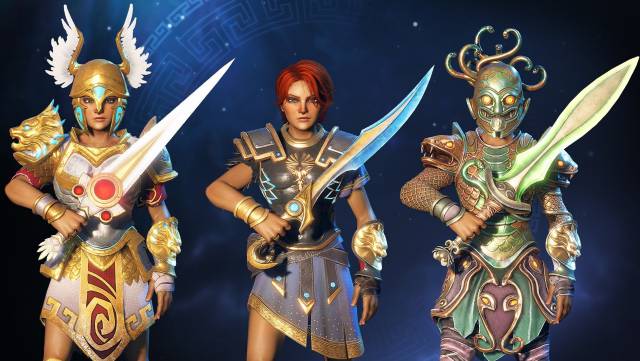 Combat mechanics and skill tree
This multitude of options is also transferred to skills and combat, since we will have a wide range of techniques to customize our Fenyx depending on how we want to face the multiple challenges that the adventure proposes us: "You can also upgrade your equipment and weapons to get additional benefits. For this reason, we can choose if we want to shoot on one side based more on stamina, where we require a good amount of it to perform skills, more resistance and attack power for combat, or enhance mechanics and perception in the field of exploration. ".
This section inevitably reminds us of Assassin's Creed Odyssey and when asked about such a comparison, the director comments that there may be certain similarities in this system that is close to the RPG genre but that there will still be no areas of the world with level barriers that prevent us from progressing if we don't have enough experience. "You can go where you want from the beginning and the challenge will increase in line with your protagonist."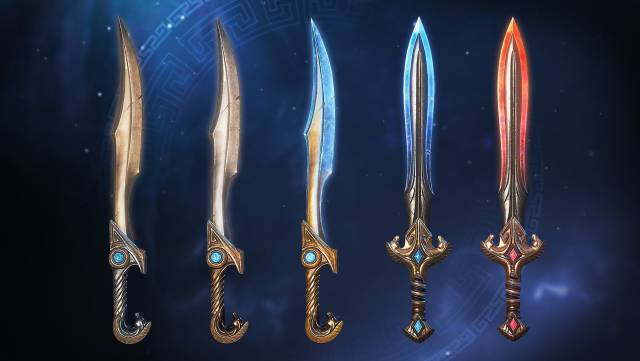 Returning to the personalization section, it must be made clear that from the beginning we can choose the appearance that our Fenyx will have and thus change their body type, skin, eye color, hairstyle, facial hair, scars, voice, etc. "As you progress through the game, you will be able to make changes to your protagonist as well as the appearance of his weapons and equipment."
No online mode, with post-game and other details
When asked about whether everything can be achieved by playing or whether there will be internal purchases to acquire these skins with real money, Scott's response is somewhat ambiguous: "For now we are not going to talk about anything related to post-launch", for what the matter is still in the air in the absence of a clearer answer. On the other hand, something that they do make clear is that there will be no online multiplayer elements, so Immortals: Fenyx Rising will be an experience focused on the single player mode.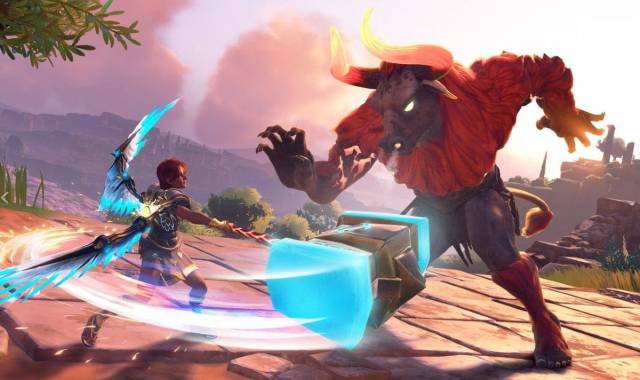 Scott also ensures that we will have the option to start a New Game + when we finish the game for the first time, in addition to an additional difficulty mode. In this regard, it details that up to five different levels are available with various adjustable parameters so that all types of players can enjoy the adventure that Ubisoft Quebec offers.
In the absence of knowing a specific release date, we already know much more about Immortals: Fenyx Rising, a promising new IP that will land on PC, PS4, Xbox One, Nintendo Switch and Google Stadia soon.