Jenny LeClue, fearless detective girl, will handle a case where there are several lives at stake.
Jenny LeClue is the heroine of many teenage readers: a detective girl with a bright mind, who solves picturesque cases in the quiet Arthurthon. His adventures have become a success of youth literature, but his formula begins to run out. Its passionate creator, the writer Arthur K. Finklestein, receives an ultimatum from his editor: Jenny LeClue's next novel must go further and take a dark turn, where the murders take the detective to a more adult level. The writer must sacrifice his principles and creativity to adapt to market norms: Jenny will be involved in a more serious case than the disappearance of jam jars.
After obtaining its funding in 2014 in KickStarter, the Mografi studio, specialized in animation and educational applications, has been able to bring to light Jenny LeClue – Detectivu for PlayStation 4, Nintendo Switch, Steam, Apple Arcade and GOG. Its designer, Joe Russ, had recounted in Gameumentary how this adventure evolved from a web series project to a video game: what had been born as a simple story evolved to acquire the depth of a detective girl in a quiet city full of life: " What emerged from that elaborate universe was the idea that it would be much better explored through the interface of a game, rather than a web series. I want the public to spend more time with the story and its characters, to live that sensation of discovery, fun and adventure. " The genre noir is in luck this fall, where we look forward to other titles such as Blacksad: Under the Skin, with whose creators we spoke recently.
A game of detective children
Thus, Jenny LeClue – Detectivu is a narrative adventure with exploration and puzzles that enjoys all the charm of detective youth novels where the reader has an active role – like the collection Solve the mystery (Timun Mas editorial) -. In the case of the game, Jenny's research is quite diverse and dynamic: exploring the environment, collecting clues and questioning witnesses following the details she observes in them. In her personal diary – and customizable with the collectible stickers that we will find in our research -, the little girl writes down all the information learned and the progress of her adventure. Thus, the player must relate the data so that Jenny draws her own conclusion so that the story can move forward. This phase of deduction, as well as the resolution of puzzles, provide a dynamic and very cool gameplay, which invites the player to get involved beyond pressing dialogue options to see where they lead. On the other hand, incorrect deductions are not punished; Jenny herself expresses the nonsense of an unsustainable hypothesis and starts again, so there is ample room for error. Also, more involvement in the field investigation is missing, where we just press ENTER while the detective prepares her Reviews. Sometimes, we will be alerted to take out the magnifying glass to discover revealing secrets: with it we will examine the screen until a flash tells us which part we should scrutinize. As for the puzzles, they are varied and very simple, which opens the game to an audience that ranges from preteens to adults, as well as the novels of the genre in which the game is inspired. In addition, the excellent location of the game makes Jenny LeClue – Detectivu a very immersive game, and the font is readable enough for all eyes. However, it is a pity that the puzzles that require message decoding have not been translated, for which you have to have certain notions of English.
Throughout the game we will be presented with decisions, of which some are subject to a time limit. Although these do not affect the development of the plot, it does affect how Jenny relates to the other characters and her way of contemplating the situation. In this way we will also prepare our own detective profile, measured in our elections, the time taken for them and our way of playing. This does not affect the game, but rather is a nice addition with which the game praises our ability is always praised in one way or another.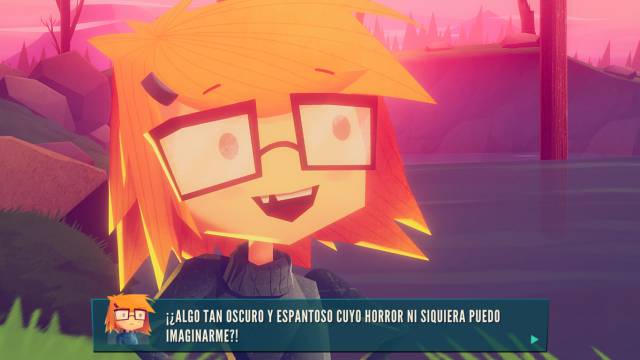 Unfortunately, as for the platforms on which the game has been launched, we must comment that the Linux version shows a multitude of technical failures that are not visible in Windows. As for the controls, limited to a nice WASD, they would have benefited even more from the mouse for the scanning sequences of the environment.
A detective who makes herself loved
On a narrative level, Jenny LeClue-Detectivu shines with the candor and freshness of police youth literature, with a balance between humor and suspense and an agile story, whose suspenseful end opens the door to a possible and desired second part. The duration of the game, estimated at 10-12 hours, can be extended for a couple more hours if we strive to get all the collectibles: stickers and postcards that the little girl will keep as a souvenir. Between episodes, we will move on to brief sequences by Arthur K. Finklestein, who will deal with his artistic crises and the pressure of his editor, where we will intervene in some decisions that will influence the development of the plot.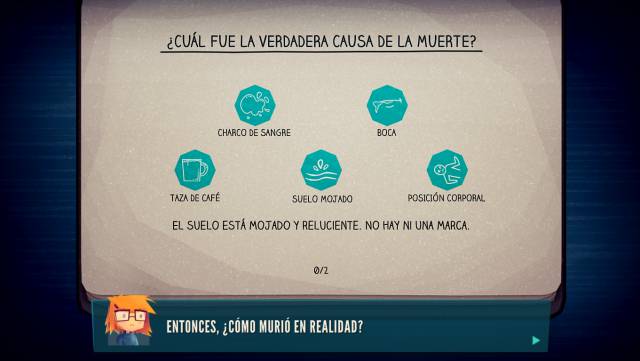 Jenny herself, in addition, overflows charm from her human imperfection. A scruffy, jagged and left-handed girl with a bright and restless mind that is not valued enough by the adults around her. And Jenny wants to belong to a world for which she is not old enough, to leave the ridiculous cases that are entrusted to her in Arthurton and be treated as an adult. And her wish is fulfilled perversely: her mother has been accused of murder, and the little girl must prove her innocence. Apart from an unfair legal system, the girl will test her adventurous spirit and face her own fears. Because, after all, and despite his acute intelligence, Jenny is a girl, with insecurities characteristic of pre-adolescence and with logical fears of a dangerous situation. Jenny is also not the only one with whom we become fond, but with Arthurthon, its enigmas, and its population, composed of secondary characters that stand out for their solid personality.
On an artistic level, Jenny LeClue – Detectivu immerses us in the aesthetics of a police novel. With a cartoon aesthetic implemented in a 2D paper world with vertical and horizontal exploration, the animations adapt to the moments of the little detective's story. There will be occasions when you will have the freedom to run and others when you will move cautiously, and it is worth mentioning the humorous touch that surrounds a stealth scene with a peculiar outcome. The soundtrack is composed of enigmatic themes and with an experimental touch, which acclimate the player in a friendly and colorful city, with a dark face that conceals a conspiracy and the presence of supernatural elements.
Jenny LeClue – Detectivu is a small treasure that goes unnoticed among the most notorious titles, but worth knowing, especially if in our teens we enjoyed the adventures of young detectives who, with their handmade toys, unmasked computer thieves.
This game was analyzed in its version for Windows and Linux.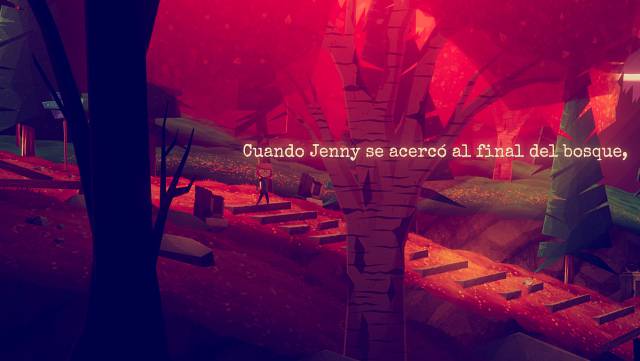 CONCLUSION
Jenny LeClue – Detectivu has all the charm of youth and interactive detective novels. In this narrative adventure with puzzles, the player has a very active role making the deductions from the clues compiled by Jenny herself. A dynamic gameplay that combines exploration, dialogue, puzzle solving and hypothesis development; with an affordable difficulty for children and adults and, nevertheless, would have benefited from a more elaborate interaction. His agile story ends with a suspending ending that awakens desires for a second part.
THE BEST
The charisma of Jenny LeClue herself
Dynamic playability that combines various dynamics
That the player must make the hypotheses from clues
Very agile history
WORST
Technical failures in its version for Linux
Lack of interaction in the phases of terrain Reviews
Very good
Remarkable game that we will enjoy and remember. A good purchase, highly recommended for lovers of the genre. It is well taken care of at all levels.