We play the prologue of this immense suspenseful graphic adventure about the disappearance of a scientist in the Rockrose caves.
Fear of the unknown is one of the most effective primordial instincts when it comes to building a play of horror. Loneliness and vulnerability to an inexplicable, and possibly paranormal, fact is the basic ingredient of many horror titles and, specifically, survival horror. Likewise, it can become the starting point of an adventure that we would not classify as terrifying, but as disturbing, as is the case with Oxenfree. Far from effects such as gore or sudden scares, mystery and suspense are built on constant uncertainty and subtle threat. With this formula, added to an overwhelming immersion, the Tenerife studio Isla Oliva presents Lapso, a first-person graphic adventure whose staging evokes Myst. For now, we can take a first bite at the NIMBO prologue, which is available for free on Steam for Windows PC.
The Rockrose Mystery
We are located in Rockrose, a beautiful destination for religious pilgrimage and the protagonist of many paranormal rumors, especially after several hikers claimed to have seen figures surmounted by a halo of light. However, for Kali Müller this mountain is her main research object. The scientific illustrator has spent days camping to portray the sanctuaries and investigate the reality behind the miracles that happened in the shelter of their forests and caves.
Terror begins to break through when Müller finds "MISSING" posters with his own name and photograph on them. After a flash of light, the woman appears in an unknown cave, in which she will enter to discover the secrets of Rockrose.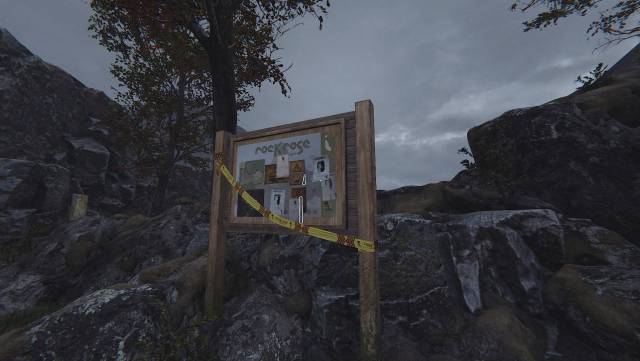 Lapse: NIMBO envelops as soon as it begins, with its 360º environment, a beautiful photorealism and an surround sound, configured from different HRTF profiles. Without virtual reality technology, we will find ourselves immersed in a 360º stage, which we can observe from all our angles, and the sound will create a very authentic atmosphere. Steps that we will feel far away, or strange noises behind our back, clicking sounds near our neck … We will explore with unease, without really knowing what we will find, and at the same time we will be fascinated by the strangeness that we find in our journey.
Exploration, immersion and restlessness
During our exploration, we will collect clues such as strange paintings, photographs, grim carvings and postcards – with commendable localization and readability. Sometimes, a flash of light will surround us that will transport us to another place and we will have to resume the exploration in another unknown area. As the only ally, a strange halo of light will accompany us and illuminate the path we must follow.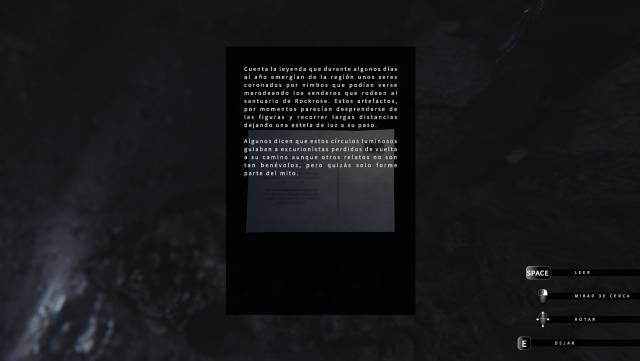 The inventory has been simplified so that the interface is minimal: we will collect objects and the interaction with other elements will be automatic, without having to select which item to use. In this way, the puzzles are focused on exploring and observing the environment. Through logic, we will deduce what we must do to continue moving forward. Kali herself, moreover, does not comment on what she finds, so it is we who must deduce the resolution of the puzzles. The challenge will not be complicated if we are observers and know how to identify the clues that the environment provides. Also, we are not subject to a time limit, no matter how much we hear cave-ins from time to time.
During this prologue, we do not have a map, but navigating the Rockrose Caves will not be difficult. With the halo guiding us to the next point, the possible paths within the mountain will not have too many forks, although we must look to see if there are routes in which we must duck or jump to access them. Likewise, each of the scenarios is well differentiated and we will visit environments of great beauty, with surprising structures that announce the supernatural dimension of Rockrose: golden bushes, metallic doors with symbols, colored frozen lakes … However, we will not solve the mystery yet . After a 1 hour / 1 hour and a half prologue, we await new episodes of what promises to be an immersive adventure of mystery and wonder.