Mega Beedrill is the featured Pokémon in this special research for the month of September. We know the four phases of these missions.
Pokémon GO has inaugurated Mega Evolution this September, the original Generation VI mechanic by which Pokémon can temporarily reach an evolutionary stage higher than the final one. In this case, Niantic wanted to celebrate with the first creatures available in Mega Raids, such as Mega Charizard X / Y, Blastoise and Venusaur; But now we're going to go over all the research tasks in "A Mega Discovery," including its rewards.
From today's date and until further notice, this new special research granted by Professor Willow will allow us to obtain Mega Energy, the item necessary to turn our Beedrill into Mega Beedrill and use it in combat or raids thanks to its extraordinary power.
Before starting, it is necessary to clarify how to get Mega Energy, because without it we cannot megaevolve our Pokémon. Broadly speaking, there are two methods: through Mega Raids (here we leave all the raid bosses for September) and through investigations of a special or temporary nature, such as the one we leave below. All ready? We started.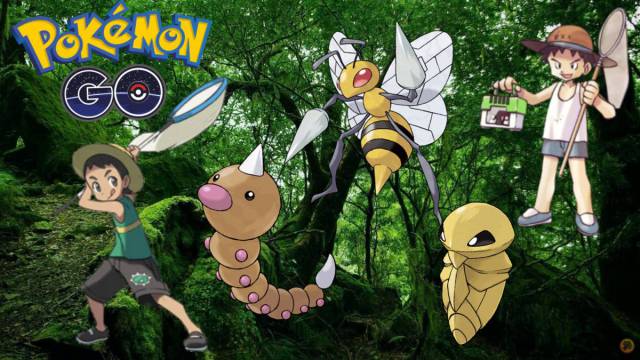 A Mega Discovery – Phase 1 of 4
Send 3 gifts to your friends – 10 Poké Balls
Win a candy walking with your partner – x10 Super Potion
Catch 15 Pokémon – x25 Mega Energy for Beedrill
Rewards: Weedle encounter, 3 Rare Candy, and 5,000 XP
A Mega Discovery – Phase 2 of 4
Upgrade a Pokémon 5 times – 20 Weedle Candies
Evolve 1 Weedle – x2,000 Stardust
Defeat 3 Team Rocket Recruits – 1 Premium Battle Pass
Rewards: x100 Mega Energy for Beedrill, x1 MT charged and 5,000 XP
A Mega Discovery – Phase 3 of 4
Win a raid – x6 Revive
Combat in a Mega Raid – x2 Silver Pine Berries
Catch 10 Pokémon – x6 Hyper Potion
Rewards: 100 Mega Energy for Beedrill, x3 Rare Candy and 5,000 XP
A Mega Discovery – Phase 4 of 4
Claim your reward – 1,500 Stardust
Claim your reward – 1,500 Stardust
Claim your reward – 1,500 Stardust
Rewards: 25 Mega Energy for Beedrill, 1,500 Stardust, 5,000 XP