The development studio does not offer an exact release date for the game on consoles, but they say that "some things could be even better."
Microsoft Flight Simulator has become one of the most outstanding games of this second half of the year for the North American company, but the launch date of the title on Xbox consoles has not yet been determined. In the absence of knowing whether or not it will be one of those that will accompany Xbox Series X / S in its launch to stores this November, from Asobo Studio they raise expectations: "it will be as impressive on Xbox as on PC"
They do not confirm if it will be released on Xbox One or only on Xbox Series X / S
Jorg Neumann, leader of Microsoft Flight Simulator, has stated in a meeting with GamingBolt that the transfer of the experience of this flight simulator from the computer to consoles will leave the players impressed. From Redmond the only thing that is confirmed is that the title was going to reach Xbox One; However, now it is not clear if there will finally be a version for the company's current generation of consoles or if, as has happened with others such as Rare's Everwild, it will make the leap to the next gen without offering an adaptation for the veteran.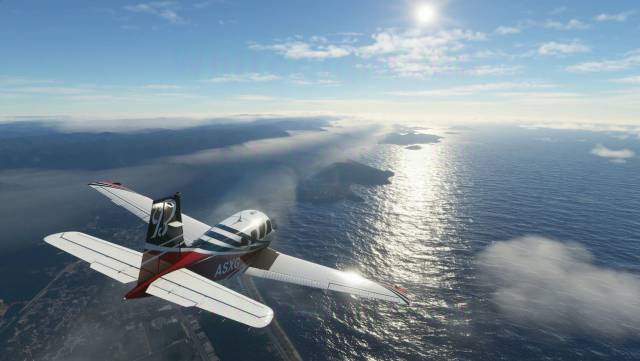 Microsoft Flight Simulator
"We are very confident that the simulator will be as impressive on Xbox as it is on PC. Some things could be even better, "he says. "When it comes to the controller, our intention is to offer a great experience using whatever control method you may have, so that you can enjoy the experience with a traditional controller as well as with keyboard and mouse," he continues. "We will share more with you about the version of the simulator on Xbox as we get closer to launch," he ends, without approaching a launch window for the title.
Microsoft Flight Simulator, rated in our review with an outstanding note, has recently been updated to version 1.7.14.0 on PC, where it has fixed important bugs. The reception of the title has been very good in these first weeks available, we speak of more than 1 million players in Xbox Game Pass; the most successful launch game on this platform. These are the minimum and recommended requirements to play on PC.