The company has decided to abandon the production of these cards with a digital code that players could then redeem in the eShop.
Nintendo has decided to stop selling digital codes of its video games in European stores. The Kyoto company, which has implemented this measure since July 1, 2020, abandons the idea of ​​physically promoting its digital market in stores as it has been up to now, with cards that illustrated a specific game and included a download code in the eShop.
Starting July 1: no Nintendo game digital codes in stores
In Spain, without going any further, it was very common to see digital titles from Nintendo Switch in the form of a red card accompanying the balance cards, which will continue to be sold as before. As collected by Nintendo Life, the measure now limits the purchase of Nintendo video games (both Switch and 3DS) with box and cartridge in chain stores in Europe. We insist: it is limited to video games edited and published by Nintendo itself; does not affect third-party publishers.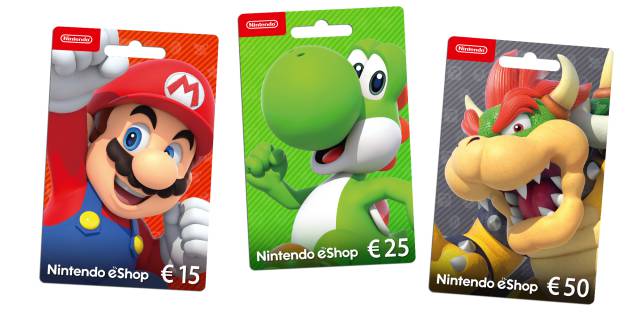 The sale of balance cards for our eShop wallet will continue to sell normally in Europe.
"After a careful Reviews of the evolution of the European market in recent years, Nintendo has decided to end the availability of download codes for its self-published software through retail chains; effective from July 1, 2020 ", begin in the statement.
Presumably, this measure seeks to placate the existing speculation by some resellers, third-party companies that directly sell Nintendo video game download codes at prices well below the recommended price in the eShop, given that in Europe each country usually has different prices but full compatibility between regions.
What will Nintendo continue to sell?
However, Nintendo Switch Online subscription codes will continue to be seen on the networks we all know; the same as the balance cards to load the wallet of our profile in the eShop. None of that changes. Neither are the additional contents. The Pokémon Sword and Shield Expansion Pass can be purchased directly from the store; also the Super Smash Bros. Ultimate Fighters Pass, to name two examples. Third-party publishers who want to sell their digital games through download codes in physical stores still have the legal option to do so without restrictions.