The strategy of Microsoft today, which has a fortnight of big studios working under the seal of Xbox Game Studios, has not ended.
Microsoft does not plan to stop buying studios for the Xbox Game Studios ecosystem. Phil Spencer, CEO of Xbox and Vice President at the Redmond company, has stated that his intention is to continue exploring these ways of acquiring developers so that they work exclusively for them.
In a meeting with GamesIndustry, the executive, one of the biggest culprits for the emerging success of the Xbox infrastructure in recent years, explains that they are always on the alert for the opportunity to close exclusive agreements and thus grow that name, Xbox Game Studios, which is presented as a primary seal to reinforce the brand and, ultimately, gain supporters; win consumers.
"We have acquired numerous new studios in a short period of time and we want to make sure that they are properly incorporated," begins Phil Spencer. "The Xbox Game Pass catalog and subscriber base continues to grow. We are about to launch a new console, "he alludes, referring to Xbox Series X." There are a lot of businesses that work really well, so we are always on the lookout for new opportunities with these studies, "he argues. "There is no sign that we should slow down, at all, just going at a rate that is sustainable for us in leading the team."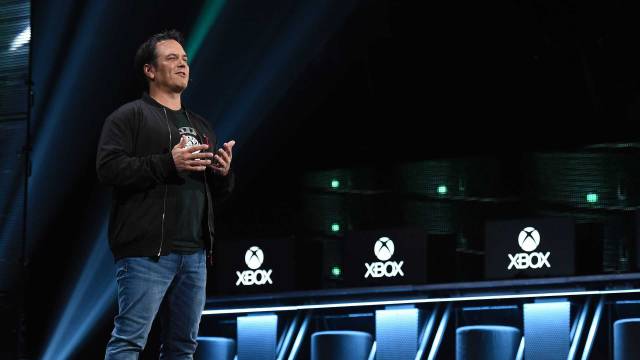 Phil Spencer during Microsoft's presentation of E3 2019
Xbox Game Studios, 16 teams working exclusively for Microsoft
The expansion plan for Microsoft Game Studios, renamed in 2019 as Xbox Game Studios, began two years ago with the gradual acquisition of names such as Ninja Theory, Obsidian Entertainment, InXile Entertainment, Double Fine, Compulsion Games, Undead Labs or Mojang Studios itself. , parents of Minecraft, which was the first great symptom of this desire to strengthen its own brand. To that we have to add those that were already in the past, such as Turn 10 Studios, The Colaition, 343 Industries, Rare or the one still pending to debut The Initiative.
On July 23 we will be able to know through a live streaming the first games of Xbox Game Studios for Xbox Series X, the so-called Xbox Games Showcase. The broadcast will feature, at least, Halo: Infinite.