Kalypso Media and Limbic Entertainment celebrate the arrival of Lobbystico, the new DLC of their strategy title, with free game for a limited time.
Tropico 6 is played for free all next weekend on PC via Steam. This was announced by its managers, Kalypso Media and Limbic Entertainment, to celebrate the arrival of Lobbystico, the new DLC of such a celebrated and successful title in which we take the role of a dictator of a banana republic. A unique opportunity for all those who do not already have the video game in their digital library on Steam and want to try what it feels like to govern a country in the most crazy and irreverent way possible.
New lobby DLC now available
At the moment its creators have not confirmed the time when the free weekend promotion will start on Steam, although it should start tomorrow, Friday, July 10 until the last hours of next Sunday, July 12. All to celebrate the arrival of the new DLC for the PC version of Tropico 6.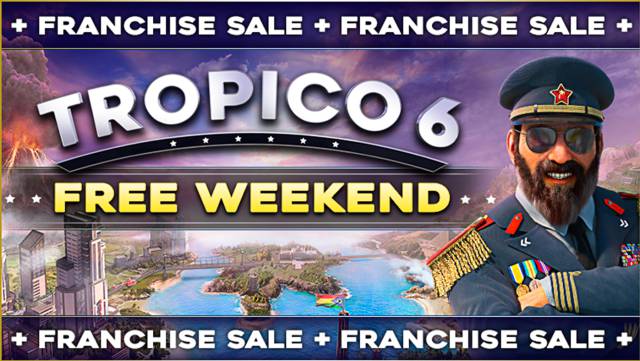 Of course, unlike other similar promotions in which to try free video games, this time all those who download the title during the so-called Free Weekend, will not stay Tropico 6 forever, but will only be available for free until it ends the trial period, to go to its usual price once the promotion expires.
Therefore, its managers offer interesting discounts on the entire Tropico saga, including this sixth installment that concerns us, with a discount of up to 40%, going to cost 29.99 euros instead of the usual 49.99 euros. The same goes for the rest of the title's DLC, as well as other previous installments.
About the new DLC, Lobbystico, is already available at a price of 9.99 euros, although it is currently being offered at a 15% discount, a new story with unpublished content such as buildings, decisions and much more.