The unforgettable Pokémon protagonist of the Gold edition is available for a limited time on five-star raids. Best opponents.
Pokémon GO is on fire. And not only because of the temperatures it currently has in countries like Spain, but because of the huge number of events that Niantic has prepared to celebrate the game's fourth anniversary. Although the high point will be the Pokémon GO Fest – tickets already available – we cannot forget that Ho-Oh has temporarily left his rest in Johto and goes through the five-star raids with the possibility of appearing variocolor / shiny.
How long is Ho-Oh available on raids?
The dates, as always, the first thing: Ho-Oh will be available until this Monday, July 6, at 22:00 local time, when we will say goodbye to him and welcome the debut of Kyurem. There is not a minute to lose, so let's get to know this creature closely before recommending a good team to defeat it.
To begin with, we are facing a creature with high base characteristics (50,064 PC). 234 ATK, 244 DEF and 214 resistance give us a good resistance at level 40 and 100% IVs. Take note of this figure: 3863 PC to recognize its perfect state on the screen. His usual quick movements will be Steel Wing, Paranormal and Hidden Power, while the charged one can be Bold Bird, Sunbeam, Flare and, if we are very unlucky, Earthquake, which can put us in a good hurry.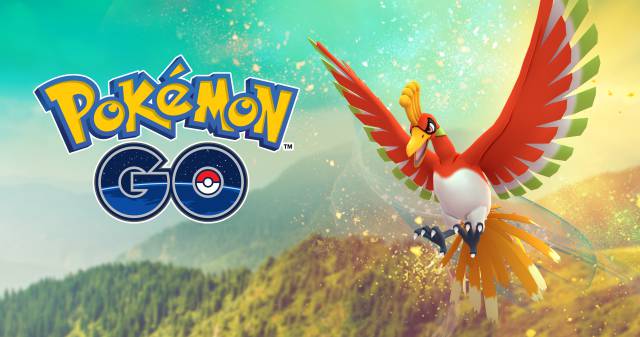 Best Opponents To Defeat Ho-Oh
Luckily, Ho-Oh is an old acquaintance for those of you who have been playing Pokémon GO for years. However, and to renew a bit the team of opponents that we have used in the past —mainly with species from the first three generations—, here is our selection with eminently Rock-type Pokémon and Rock-type movements, which are the ones that better come to us in this opportunity.
Rampardos with Anti-Aircraft and Avalanche
Rhyperior with Anti-Aircraft and Rockbreaker
Tyranitar with Anti-Aircraft and Sharp Rock
Terrakion with Anti-Aircraft and Avalanche
Gigalith with Anti-Aircraft and Avalanche
Aerodactyl with Rock Thrower and Avalanche
How to get a Remote Raid Pass?
Although in countries such as Spain, practically the entire territory no longer has mobility restrictions due to the COVID-19 pandemic, it is still advisable to limit social contacts and maintain safety distances. However, we recommend getting a remote raid pass and being able to participate in the raids from home. To get one, it is enough to be more than level 5 to join from anywhere in those incursions that appear on the Nearby screen or that are accessible from the map. Steps to follow:
We open our Pokémon GO app on iOS and Android
We touch the icon of the Poké Ball and we go to Store
We head to the Objects section. We purchased a remote raid pass for 100 Pokécoins (only if we have less than three standard raid passes).