On the occasion of the arrival of the Team Go Rocket Balloons, we reviewed the confrontations with Cliff, Sierra and Arlo and the Super Radar Rocket. Best counters.
The arrival of Team GO Rocket was one of the great novelties of Pokémon GO in 2019, one of the incentives that Niantic has given to players to continue opening the app daily, but in 2020 they are reinforced with the invasion of balloons, available since this July. Dark Pokémon have been a constant as well as their purification, but what's truly fun and challenging has been the investigation that culminated in the showdown against Giovanni. We update our guide to find him and his minions.
The first thing, therefore, is to complete the six phases of the special investigation, Lurking in the Shadows. It will not be until phase number 4/6 when we face Leader Arlo, Sierra and Cliff, all of them with 1250 experience points when defeating them with a reward of 200 stardust, a Super Radar Rocket and 3 Frambu Berries.
We remember that to find each one of them it is necessary to have a Radar Rocket, which requires a total of 6 mysterious components. And to get these components you need to defeat the recruits. The procedure, therefore, is simple: defeat at least six recruits to manufacture the radars and, finally, find the whereabouts of Arlo, Cliff and Sierra. [ACTUALIZADO: julio de 2020]
How to defeat Arlo, Sierra and Cliff: best counters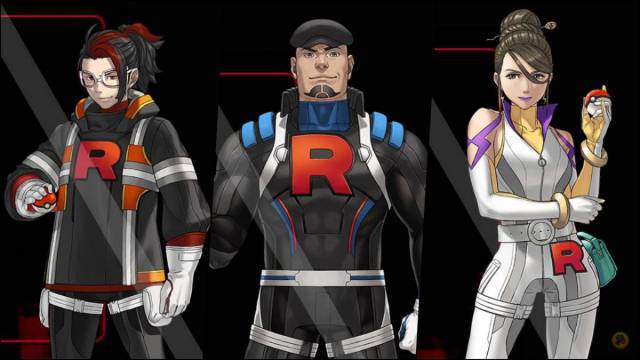 Arlo can have the following equipment configurations: Scyther with Magnezone and Scizor / Scyther with Crobat and Dragonite or Scyther with Gyarados and Charizard. In this case, the best thing we can do to kill Scyther is to use Pokémon like Rampardos, Tyranitar, Rhymperior or Mamoswine.
Sierra always has Sneasel, so we will respond with Pokémon like Machamp, Conkeldurr or Breelo, always with Counterattack and Dynamic Fist or Accurate Wave. Its configuration is as follows: Sneasel, Hypno and Lapras / Sneasel, Alakazam and Houndoom.
Cliff always has Meowth as the first Pokémon; his second may be Snorlax or Sandslash, while Flygon may also appear second. In the third option we have seen him with Tyranitar, Infernape and Torterra. A team with names like Machamp to appease Meowth is ideal for its Fighting typology, but others like Mamoswine or Flygon may be the best answer to dragons. In the case of Monferno, a Water-type Pokémon is the best option.
How to find and defeat Giovanni: best counters
Before confronting him we have to find him. If we find it, we will unleash the darkness of its dark Pokémon, Entei, whom we can purify if we manage to capture it after combat. The Super Radar Rocket is the item needed to challenge Giovanni, an item we received when we finished off Sierra, Arlo, and Cliff. The confrontation is limited to certain hours and in specific places.
To defeat Giovanni we have to have more than one option in mind, one for each of his Pokémon. In this way, we contemplate the strategy in the following way since the team of the great leader of Team GO Rocket has Persian (1), Cloyster / Kanghaskhan / Garchomp (2) and Entei (3).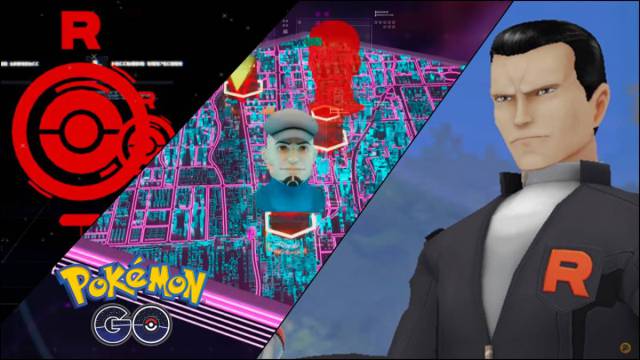 First confrontation of the combat against Giovanni
Persian: Machamp, Hariyama and Lucario. Three fighting-type Pokémon with high attack stats, perfect for placating him with super-effective moves. Since it is not very difficult to finish it, we recommend not to spend the charged attack against Persian and save it for others like Cloyster.
Second match of the fight against Giovanni
Cloyster: Once we have beaten Persian, one of Giovanni's second options may be Cloyster. Being a Pokémon weak to fighting and rock attacks, it is highly recommended to bring Pokémon like Machamp with Counterattack and Dynamic Fist; An alternative is Breloom, which with Counterattack and Grass Loop can save us this second match of combat very easily.
Kangaskhan: Another of Giovanni's second options is Kangaskhan. Luckily, Machamp also serves us, as does Breloom, so both Cloyster and Kangaskhan will have the same counter in the team that we recommend: Counterattack and Dynamic Fist. It should be said that Blaziken is an ideal alternative here because it has Onda Certara, but we believe that Machamp's versatility is more conducive to not having guaranteed which Pokémon we will have as an opponent.
Garchomp: You don't need to shake your head too much to realize it's the least desirable option in the second match of the fight against Giovanni. Garchomop is a beast of Sinnoh, a Pokémon with extraordinary characteristics, which brings it closer to the legendary. Avalanche is the attack you must have in mind, always; or, failing that, Ice Ray. Therefore, Glaceon and Weavile are perfect candidates to face Garchomp. We also recommend Mamoswine, but having this evolutionary form is much less common than the previous ones.Perhaps you can tell us why we do not recommend Dragonite, but the reason is very simple: being a Dragon type, it is super-effective against Garchomp, but he it is also against us.
Third match of the fight against Giovanni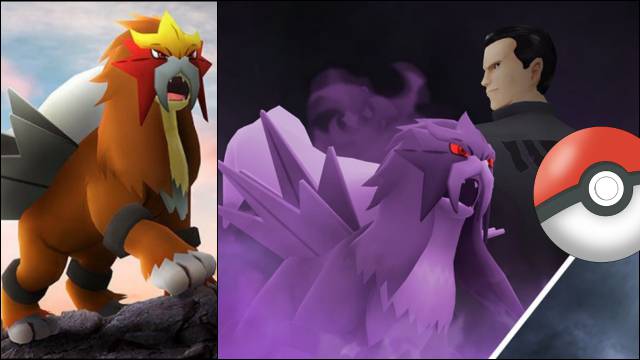 Pokémon GO: Team GO Rocket grows stronger and Giovanni receives Dark Entei
Previously, Giovanni had the legendary birds (Articuno, Zapdos and Moltres), but now his star is Dark Entei. In addition, as we tell you in this article, Team GO Rocket is reinforced. For starters, dark Pokémon now deal more damage with both quick attacks and charged attacks, at the cost of taking more damage when attacked by Pokémon from Trainers.
It will also cost less Stardust and Candy when we teach an additional Charged Attack to a Dark Pokémon. To finish, the Legendary dark Pokémon that we save from Giovanni (in this case, Dark Entei), will be more powerful than they would have been in previous months. With that said, let's move on to how to defeat this legendary dog ​​from the Johto region.
Being a Fire type Pokémon with great power (197 Attack, 146 Defense and 15000 HP) with between 1900 and 1984 CP, it is best that we use characters such as Swampert, Tyranitar or Gyarados; even better if it's its dark variants.
Swampert with Mud Shot and Hydrocannon, Tyranitar with Anti-Aircraft and Sharp Rock or Gyarados with Waterfall and Hydropump are great opponents. Also Rampardos, another of our favorites for these confrontations, with Antiaircraft and Avalanche. Without a doubt, the best options.